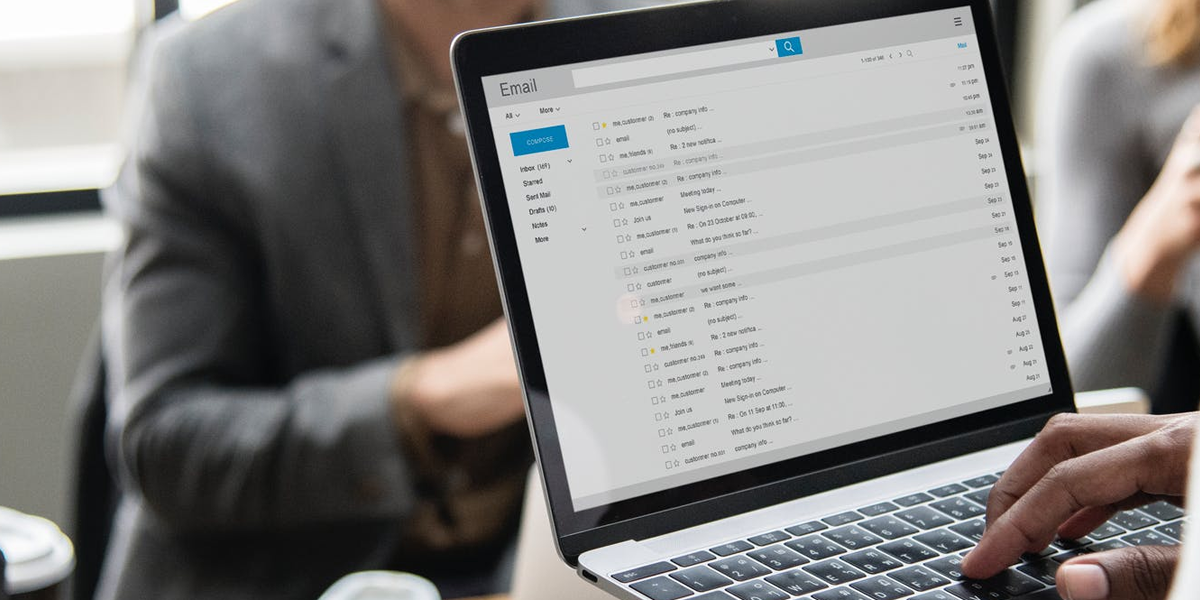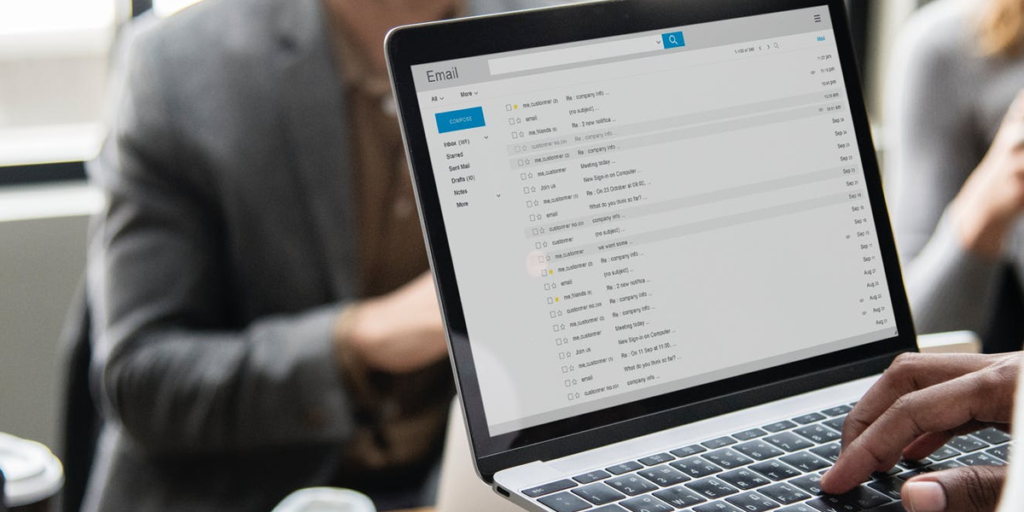 What You Can Do with Your Customers' Email Addresses
Have you ever wondered what you can do with your customers' email addresses? If you haven't delved into email marketing, you may wonder what you can and should send to your customers.
Your customers' email addresses are actually quite valuable. They open a direct and intimate line of communication between you and people you know like to buy the things you sell (because they already have).
There's no debate over the effectiveness of email marketing. It outperforms other digital marketing channels significantly. According to Campaign Monitor, email marketing returns $44 for every $1 spent.
In the US, more than 85% of adults send or read email. It's not just older people using email. 78% of teenagers say email is a "fact of everyday life." 99% of people check their email every day. Sometimes up to 20 times!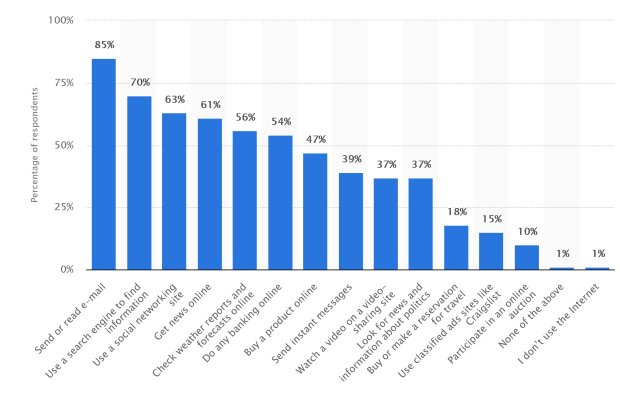 This means that no matter who you target, email is an effective way to reach them.
The best reason, we think, to invest in email marketing is because you aren't reliant on someone else's platform. If you relied on Facebook, for instance, to keep your customers engaged, you're at their mercy. If they were to change their system, it could impact your business negatively.
That said, your emails have to be good. 53% of consumers say they get too many emails from brands. So if you want to cut through the noise, you have to send emails they actually want to receive. That's harder than it sounds.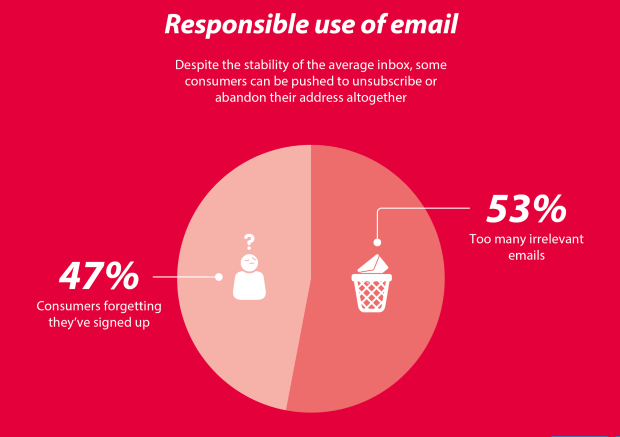 Since you're already collecting your customers' email addresses through your payment forms, it makes sense to squeeze as much value out of them as possible with email marketing.
First, Make Sure to Ask Permission to Send Emails
By making a purchase through your site, your customers may not expect more than an emailed receipt. So if you want to send them emails, your first step is to get explicit permission.
This is as simple as adding a checkbox to your payment forms next to the phrase "Subscribe to our newsletter."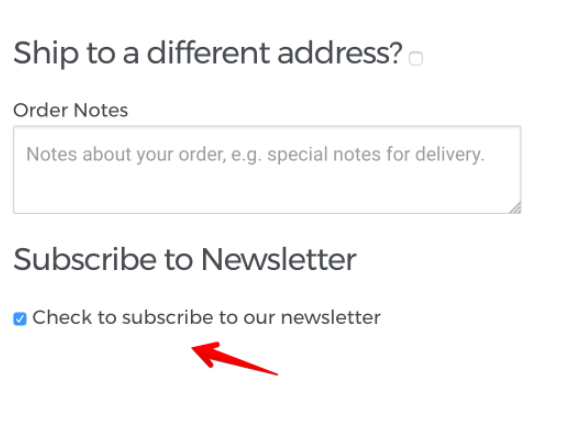 Then simply set your email marketing tool to only collect email addresses from customers who have selected that box.
Why do you need permission?
While technically you have implied permission to send emails because the recipient is a customer, you'll have better results with your email marketing (and annoy fewer people) if you only send emails to people who have given express permission.
With express permission, you'll see…
Higher open and click-through rates because people want to read your emails.
Improved deliverability because fewer people will mark your emails as spam.
Achieve better ROI (because you won't pay to send to emails to people who don't want to read your content or engage with your brand.
Move Your Customers' Email Address to an Email Marketing Tool
While WordPress is capable of functioning like a mail server and there are plugins that let you send emails directly from your WordPress dashboard, that's never efficient. If you want to take email marketing seriously, you'll need an email marketing tool.
There are plenty of tools available, like ActiveCampaign, Campaign Monitor, and Drip. MailChimp is a great entry-level email marketing tool because it's free until you have 2000 subscribers.
Next, you'll need a way to automatically move your customers' emails into that email marketing tool. This way you won't have to manually copy them into your tool every time you sell to a new customer.
If your email marketing tool doesn't have an out-of-the-box integration with your payment processor (like Stripe or PayPal), use Zapier to create a no-code solution. Zapier is a fantastic tool to integrate pretty much anything.
What to Send to Your Customers
Once you have your customers' email addresses loaded into your email marketing tool, the next step is start sending emails.
What should you send?
1. Valuable and Educational Content
Show off your knowledge and expertise by giving away free content that helps your customers solve their problems.
You might share…
Listicles
Infographics
Case studies
Interviews
How-to guides
Industry news
Reviews and comparisons
Resources
Checklists
Inspirational stories
Presentations and SlideShares
Frequently asked questions
Screencasts
Beginner's guides
Notes from a recent conference
Cheatsheets
Galleries of images
Summaries of other people's work
Content roundups
How you format your content will depend on the content itself. If you want to share videos, image-heavy articles, interactive elements, or 500+ word posts, you'll probably want to publish on your blog and use emails to drive traffic. But if your content is easily consumable in an email, package it as-is for your customers.
2. Requests for Feedback
Email is a great way to collect feedback from your customers about your products and services, your website, their payment or donation experience, and your business as a whole.
Capturing this kind of data during the transaction gets in the way of the transaction. Generally speaking, it's best to reduce the number of steps your customers have to take to complete their purchase. Each step they have to take reduces the number of people who follow through, so fewer steps means more conversions.
You can request feedback via email by…
Asking them to reply to your messages with your thoughts.
Asking them to fill out a form regarding their experience.
Asking them to take a survey (whether a one-button survey in the email or a page you link them to made by a survey tool or with a quiz builder).
Asking them to submit a testimonial or review for their purchase.
Asking them to participate in an interview or case study.
3. Announcements and Updates
Keep your customers informed about changes to your business and products by using your email list as a soapbox to make announcements. This information might make a customer buy from you again, or convince someone who was on the fence to take the plunge.
Here are some things you might announce:
New product features, improvements, and bug fixes
Upcoming sales or deals
Any time you're mentioned in a media publication.
Giveaways or free stuff.
Updates to old information (like contact info or policies).
New locations or staff.
4. Customer Success Stories
A great way to convert on-the-fence subscribers and encourage old customers to buy again is to share customer success stories. Show how you worked with your customers to help them achieve their goals.
Don't be afraid to dig into the details, too. Don't hide behind platitudes like "tremendous sales" or "big changes in their business." Use data and specific stories to brag about your work.
What Not to Send
Whatever you do, don't send low investment content. Don't email your customers' email addresses just because you haven't emailed them in a while. Always make sure you have something worth sending.
We're sure you know, but it's worth saying: Don't send unsolicited emails. If someone didn't give you their email address voluntarily, you don't have permission to send emails to it. They will almost definitely mark your address as spam, which can affect your sending reputation and email deliverability.
Furthermore, make sure you comply with the law. Most countries have laws regarding who you can send emails to and how you can do it, such as PECR, CAN-SPAM, and CASL. They have some basic rules, like requiring you to identify yourself and giving your recipients a simple way to unsubscribe.
It helps to know the General Data Protection Regulation, as well. You aren't obligated to abide by the GDPR unless you do business in the European Union, but many U.S. and Canadian businesses find it easier to comply with it rather than have multiple policies and procedures.
Finally, don't send emails that look like spam. This means…
Avoiding spam words (see the chart below and this big list).
Not attaching documents to your emails.
Make sure you don't have any code errors.
Use a "from" name your customers recognize.
Remove people who never open your messages.
Don't use lots of capital letters or punctuation.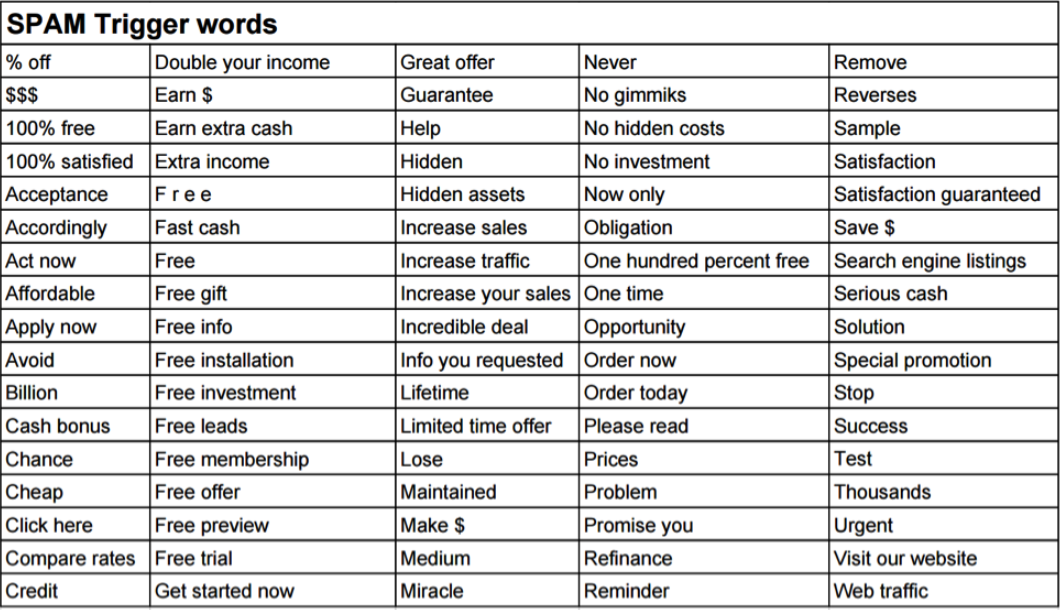 Respect Your Customers' Email Addresses
The most important thing you can do with your customers' email addresses is respect them. Don't sell or give away their information. Don't flood them with emails. And don't send content that doesn't relate to your or your business.
If you take email marketing seriously, your customers will reward you with regular engagement, repeat business, and evangelism.
If you need a way to collect your customer's email addresses when they make a payment on your WordPress site, check out WP Simple Pay.