How to Accept Google Pay / Apple Pay / Microsoft Pay in WordPress
Do you want to enable digital wallets on your WordPress site? With WP Simple Pay, you can create a payment form that integrates with digital wallets like Apple Pay, Google Pay, and even Microsoft Pay with ease.
In this article, we'll show you how to enable different digital payment wallets in WordPress (step by step).
Enabling Digital Payment Wallets in WordPress
Digital wallets are the future of payments and compared to credit cards, it comes with a lot of benefits. For example, paying with digital wallets is super easy and offers better security than most other forms of payments.
That doesn't mean that credit card is going to go away. In fact, if you're using a payment plugin like WP Simple Pay to create your payment form, you can easily offer both payment methods – credit cards and digital wallets.
Step by Step Guide on Enabling Apple Pay, Google Pay & Microsoft Pay
Using WP Simple Pay is the easiest way to enable Apple Pay, Google Pay and Microsoft Pay on your WordPress site.
WP Simple Pay is the best WordPress Stripe plugin. With Stripe's Payment Request Button, it's easy to integrate your favorite digital wallets with your payment forms.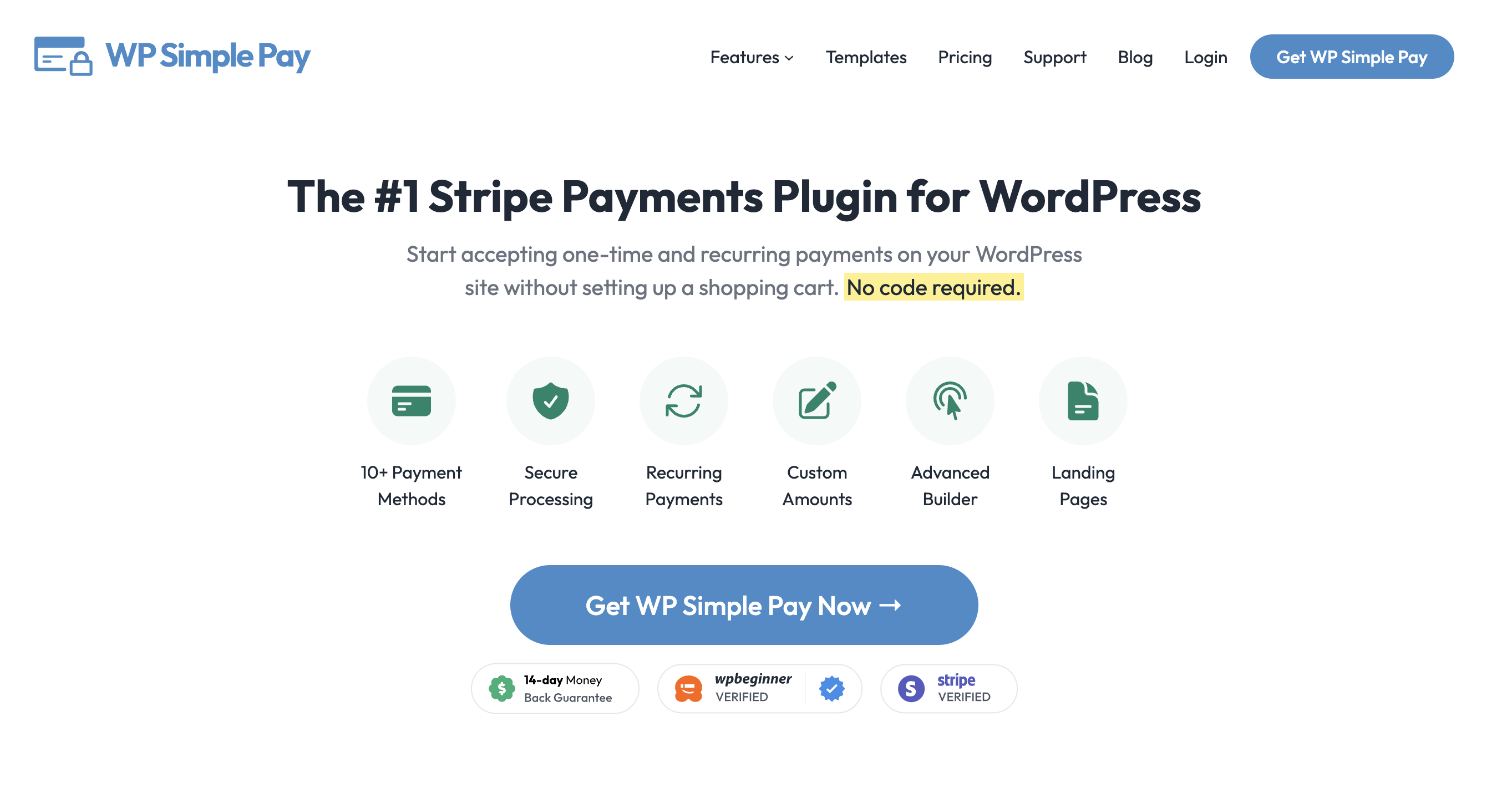 When this feature is enabled, any site visitor with a browser and device combination that allows one of these options will see a new payment button.
In this tutorial, we're going to create the following payment form.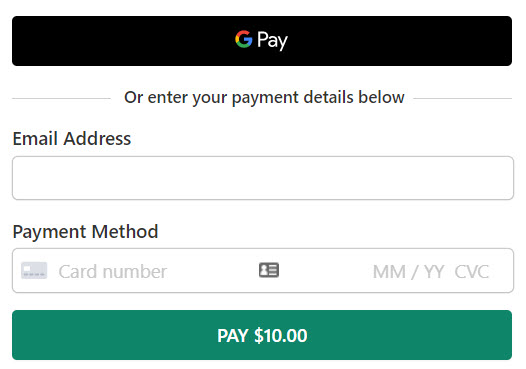 Before we begin, please note that to accept Stripe payments on your site, Stripe requires your site to use SSL/HTTPS encryption. Don't worry if you don't have an SSL certificate yet, please see the step-by-step guide on how to add SSL in WordPress.
Let's get started!
Step 1: Install and Activate WP Simple Pay
First things first. In order to activate payment wallets like Apple Pay, Google Pay, and Microsoft Pay on your site, you'll need to install and activate the WP Simple Pay plugin. If you're installing a plugin for the first time, see this step-by-step guide on installing WP Simple Pay.
Remove the additional 3% fee!
Most Stripe plugins charge an additional 3% fee for EVERY transaction
…not WP Simple Pay Pro!
After installing and activating the plugin, its setup wizard will prompt you to connect your Stripe account with WordPress.
The setup wizard lets you set up a Stripe account and connect it to your site. In the setup wizard, click Let's Get Started.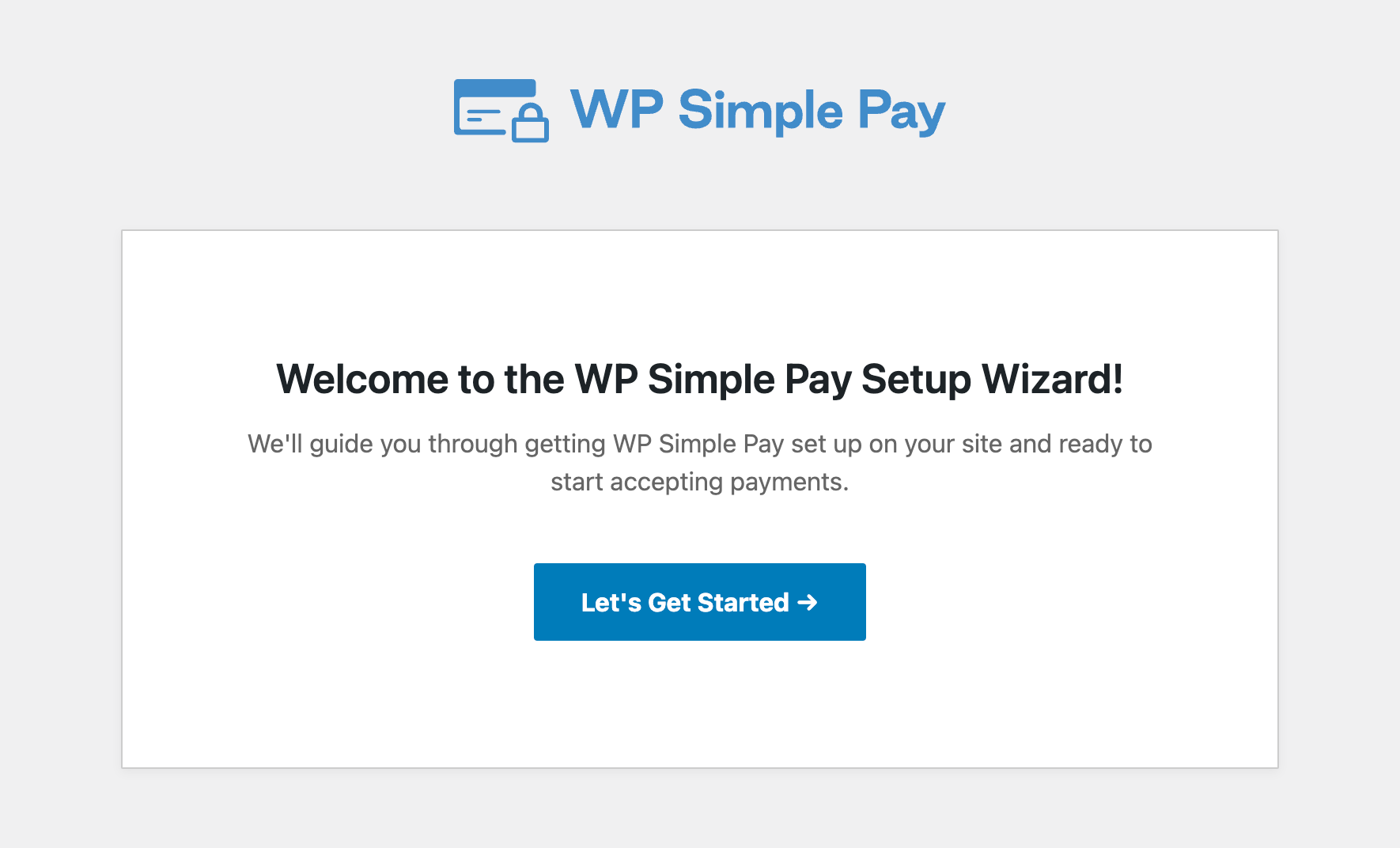 If you didn't see the setup wizard, simply head over to WP Simple Pay » Settings » Advanced tab and click the Launch Setup Wizard button.
Step 2. Connect WordPress to Stripe  
To connect your WordPress site to Stripe, click Connect with Stripe.
Next up, enter the email address you use for your Stripe account and connect it with your site. If you don't have a Stripe account, you can easily create one by entering your email address and completing registration.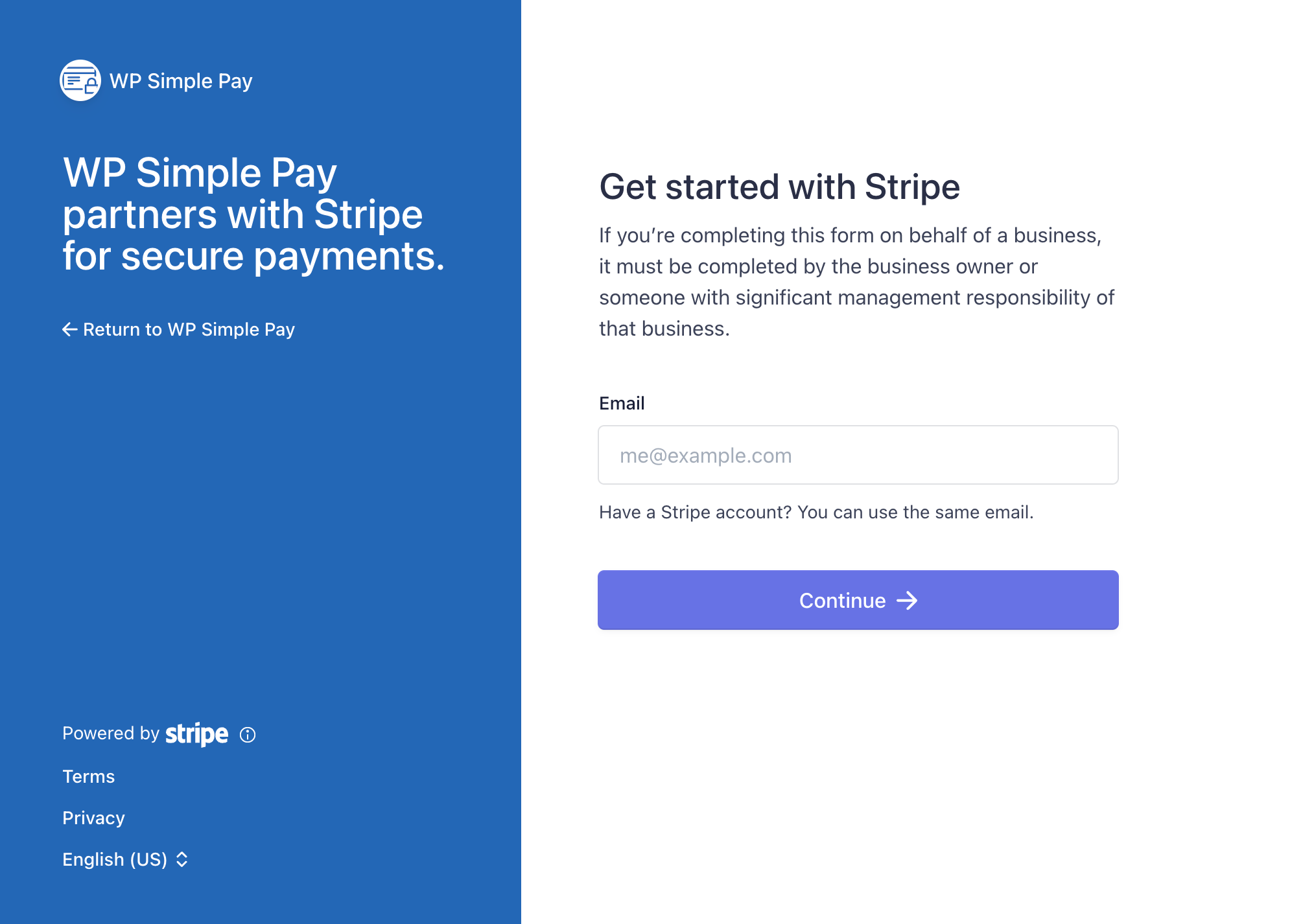 Upon completing this process, you'll be shown a success page that says Setup Complete. Next, to create a payment form, click on the Create a Payment Form button.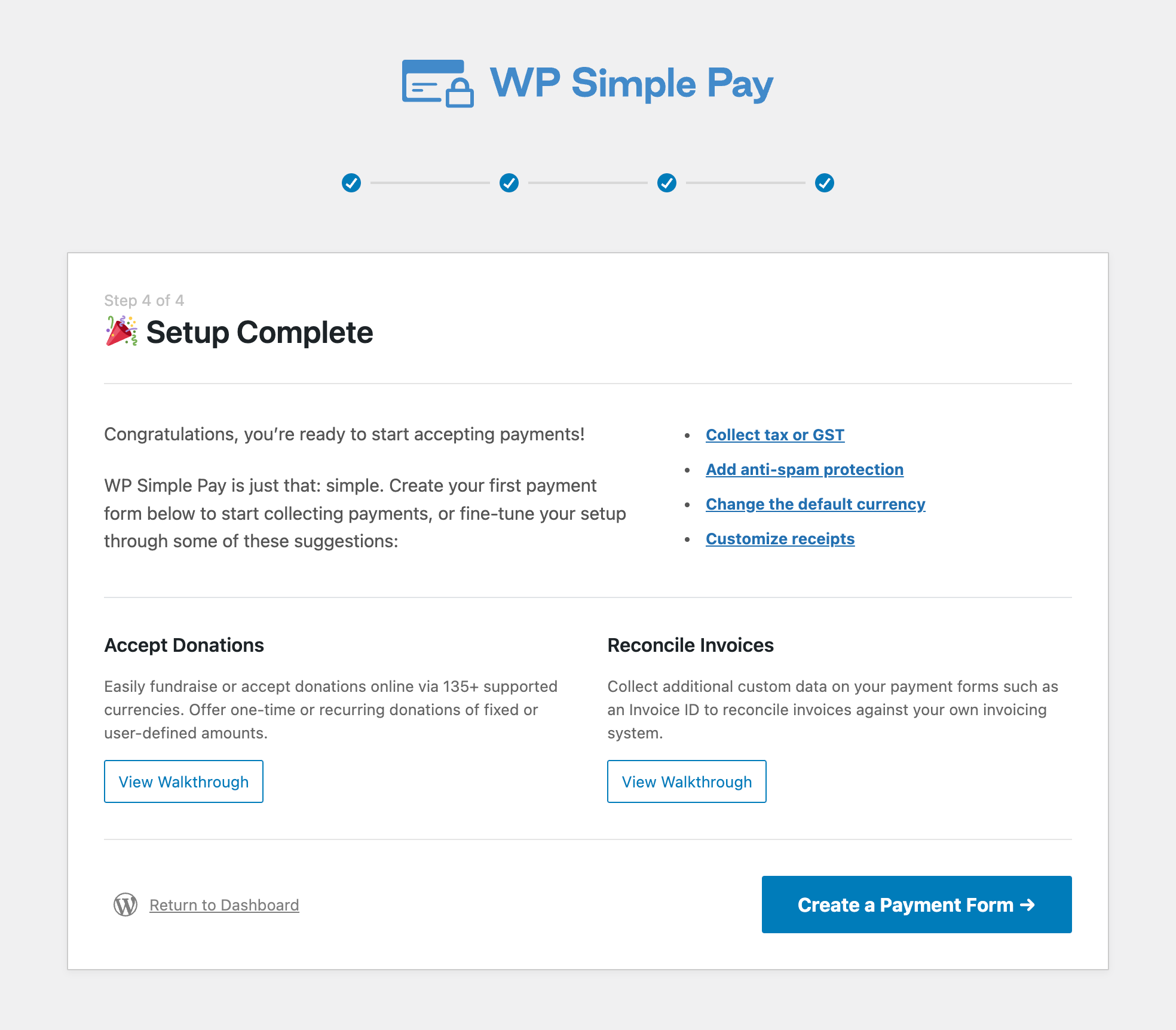 Step 3: Accepting Payments via Google Pay / Apple Pay and Microsoft Pay
So far, you've connected your site to Stripe and you're all set to create a payment form to accept payments via all the available payment wallets.
To create a payment form, you'll need to choose a form template. In this step, you can see different payment form templates. If you're not on this page yet, you can navigate to WP Simple Pay » Add New to start creating a payment form.
Let's click Apple Pay / Google Pay Form.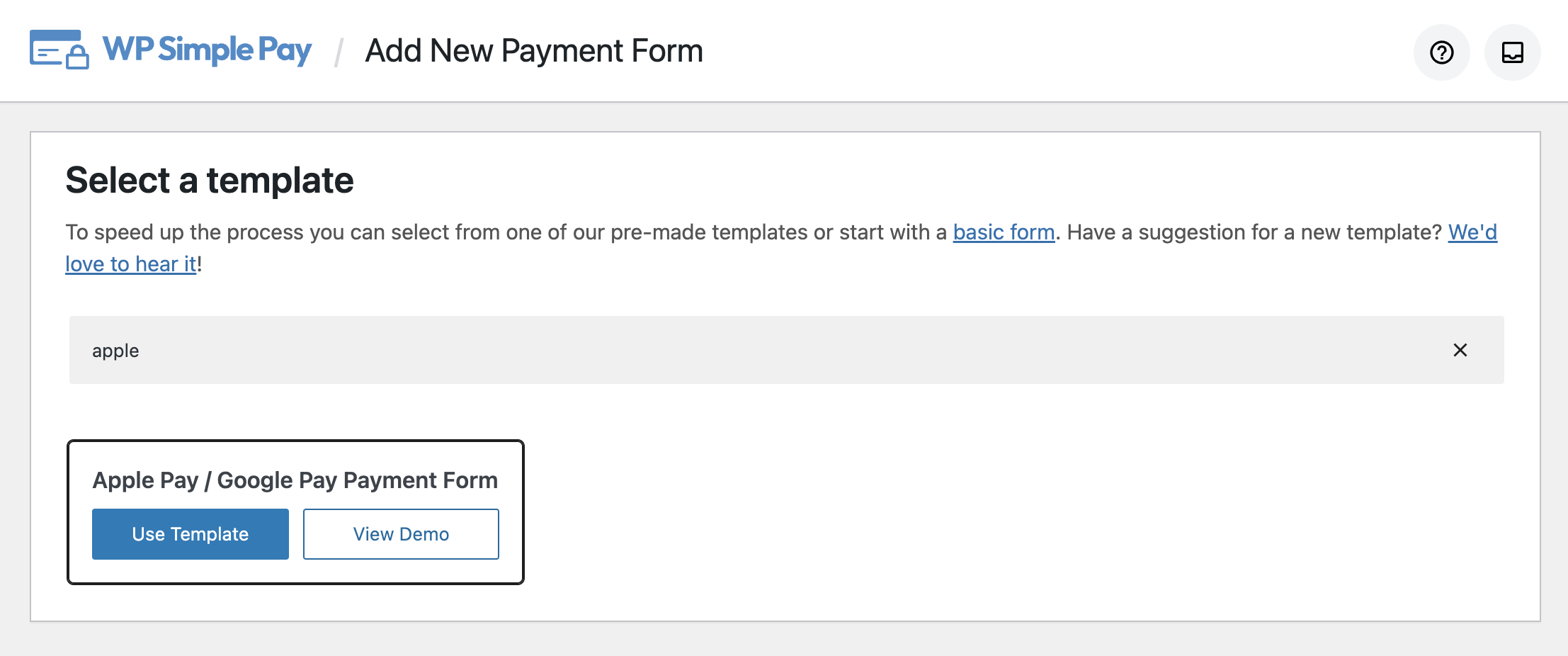 Next, you'll be asked to provide a title, description, and choose a type for your payment form.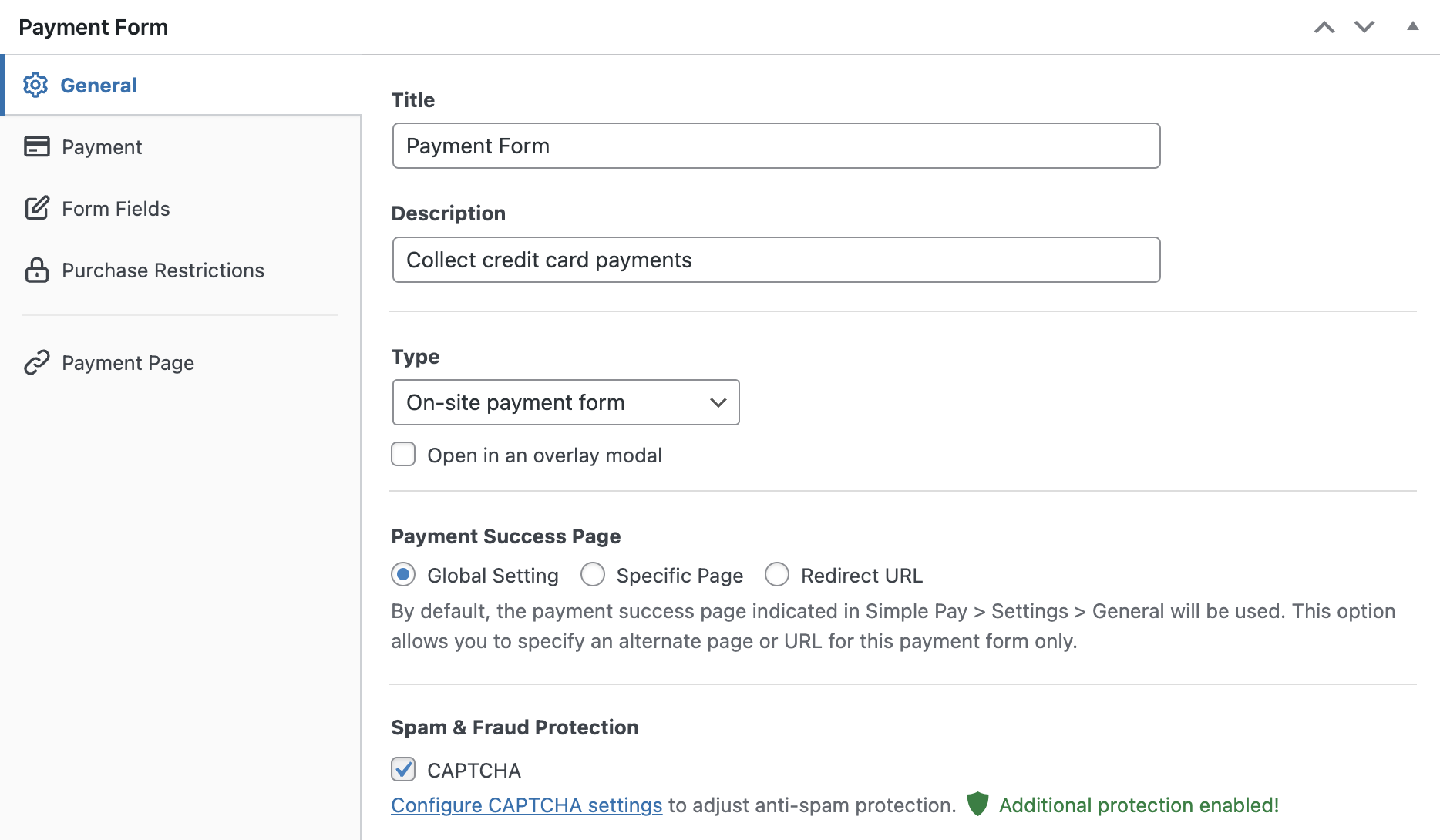 To customize the payment success page, choose either Specific Page by which you can redirect users to one of your existing pages on your site after completing the payment. Or choose Redirect URL, if you want to redirect users to a third-party URL.
Next, click on the Payment option from the right and you can edit the currency, amount, and even choose between one-time and subscription payment.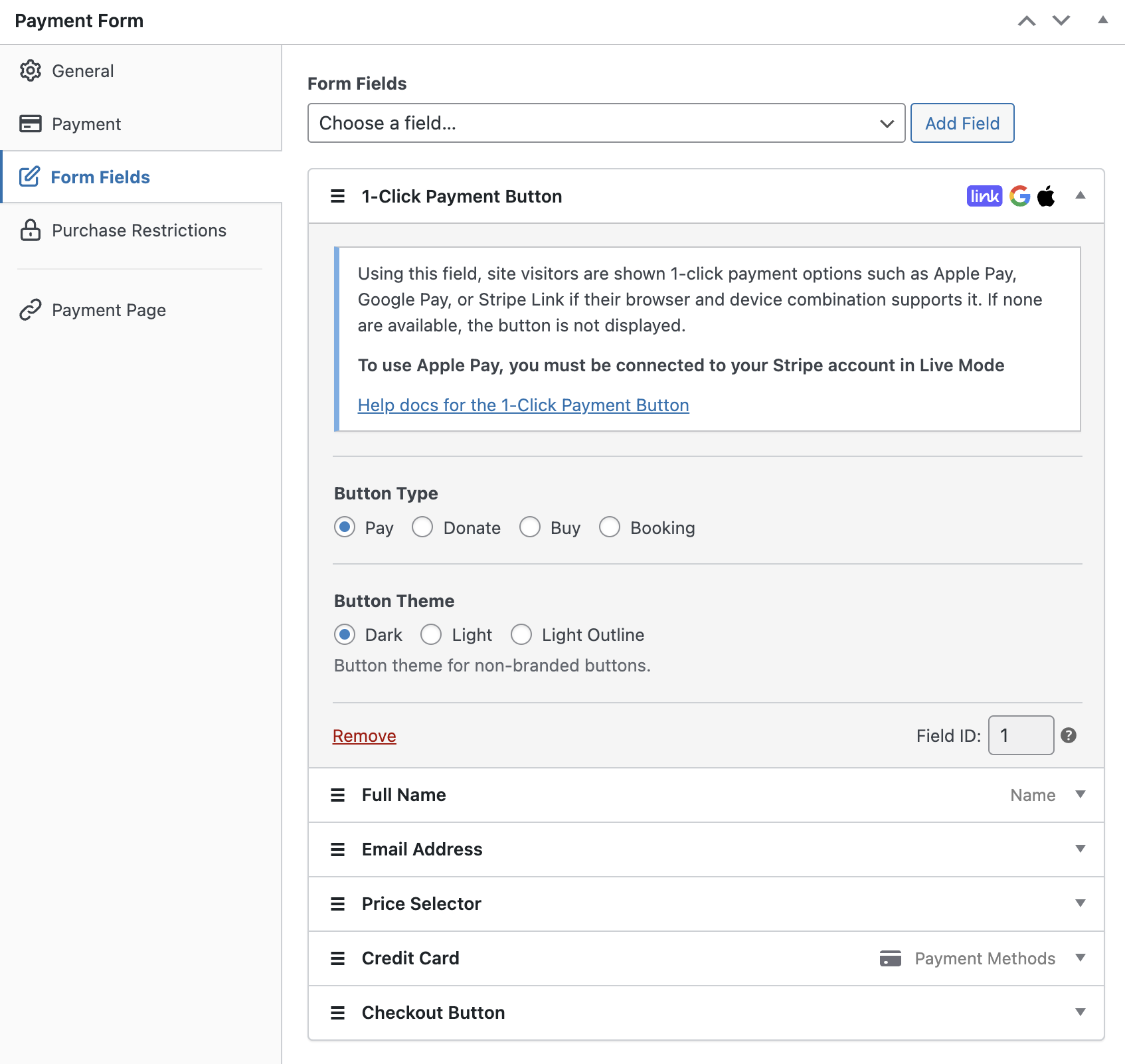 In the Form Fields option, you can even add or customize any existing form fields. To customize the button for your payment wallets, click Apple Pay/Google Pay Button and choose a Button Type and Button Theme based on your needs.
Google Pay and Apple Pay are enabled by default when using Stripe checkout. However, to use Apple Pay, your site must be connected to your Stripe account in Live Mode.
You'll also need to register your web domains with Apple. WP Simple Pay will automatically register your domain with Apple the first time you save the form.
But if you see a domain verification error like the screenshot below, you'll need to manually verify your domain name as follows.

First off, download a domain association file and upload it to your host by following these steps from Stripe.
Next, you'll need to tell Stripe to register your domain with Apple. This can be done by navigating to the Apple Pay tab in the Account Settings of your Stripe Dashboard and clicking Add new domain.
After the registration, your customers can make payments on your site.
Once everything is set up, you're all set to publish your form!
Step 4: Publish Your Form
Now that you're ready, it's time to publish and embed your form on your website. Click Publish on the right.
Make sure you test the form first before your form goes live. You can toggle your entire site or individual payment forms between test and live modes (read more about Test mode).
To embed the form, go to the post or page where you want to publish it. Then click on the + icon to add the WP Simple Pay block. Then choose a form you just created. And then, click Publish or Update.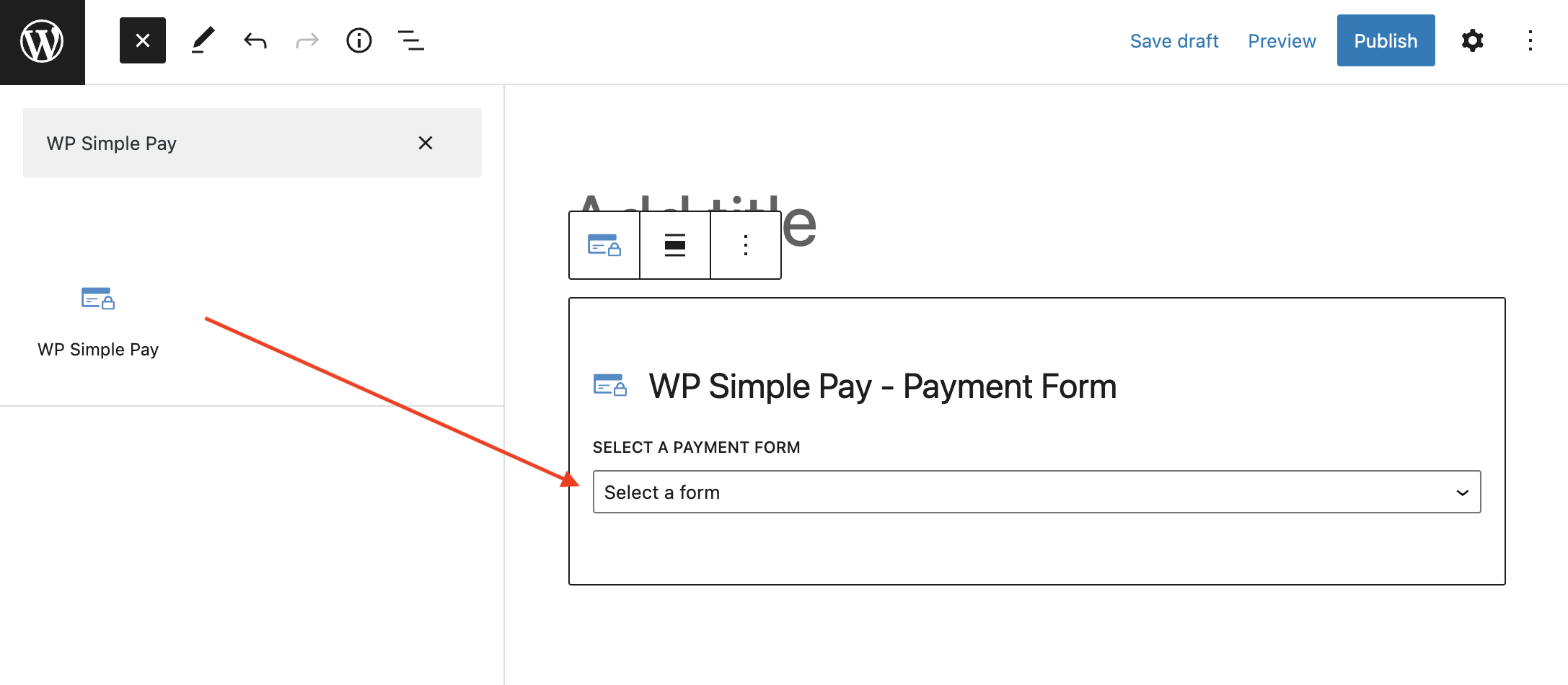 That's it!
We hope you learned how to enable Google Pay / Apple Pay / Mircosoft Pay wallets on your WordPress site.
If you liked this article, you might also want to check out how to reassure your customers their payment data is safe.
To read more articles like this, follow us on Facebook and Twitter.