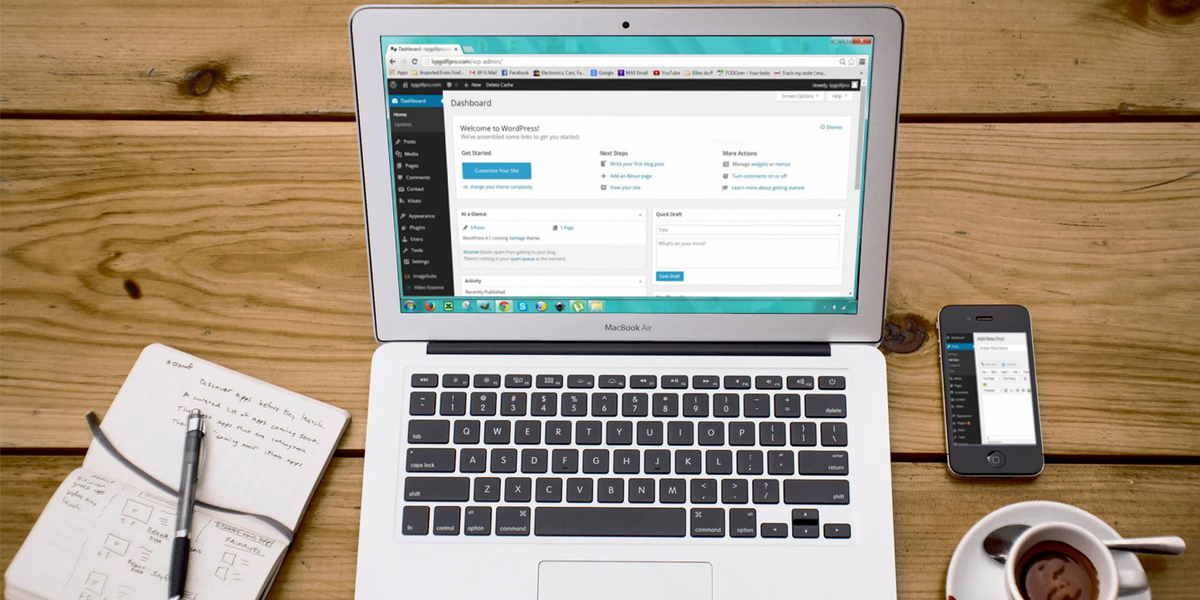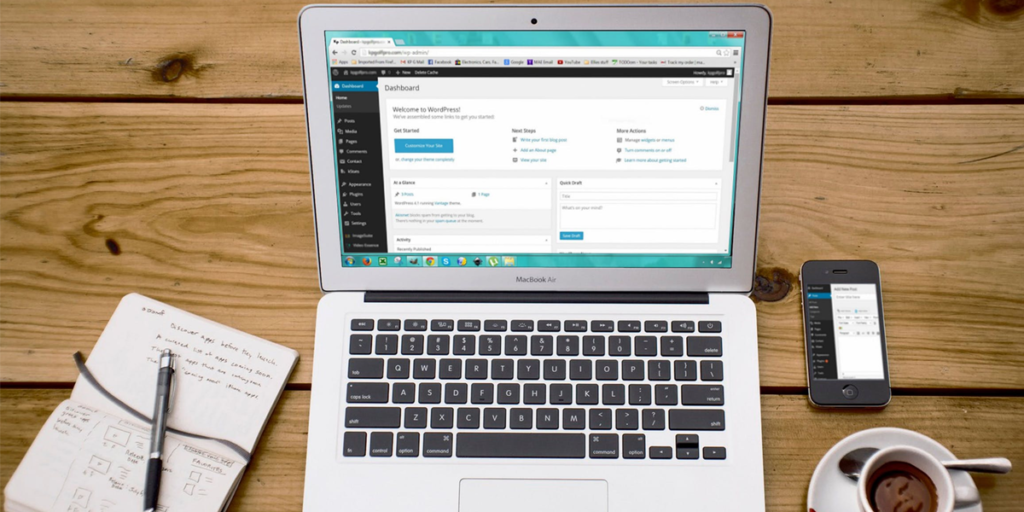 The 13 Essential WordPress Plugins Every Ecommerce Site Should Install
WordPress's strength comes from its versatility. With the right plugins, you can turn an ordinary business website into something dynamic and powerful. To help you get the most out of your ecommerce website, we've put together this list of essential WordPress plugins.
We didn't just grab the most popular tools. We chose plugins that are free or inexpensive, easy to set up and use, and are well documented and supported. They're also years old with lots of satisfied users.
Here's our list of the essential WordPress plugins every ecommerce site needs.
Full disclosure: WP Simple Pay is our plugin, but we've included it on this list because we designed it to be the best payments plugin for users with simple needs. 
WP Simple Pay is a simple-to-use plugin that seamlessly connects your website to Stripe, one of the most popular and versatile payment processors in the world. It's perfect for anyone who doesn't need a full ecommerce solution like Easy Digital Downloads or WooCommerce. 
WP Simple Pay is lightweight and easy to set up. You can add simple payment forms anywhere on your site to sell products, services, and donations. You can also accept subscriptions.
Easy Digital Downloads is a great ecommerce plugin for stores who need to sell digital products. It allows you to sell eBooks, software, video, photography, music and more! When a customer purchases items from your store, they are sent unique download links only available to them.
Like WP Simple Pay, it's easy to set up and use. It comes with lots of extensions for different payment gateways, services, and platforms. It works with any WordPress theme, or you can use one of their themes that are specifically tailored for Easy Digital Downloads.
If you sell a line of physical products with multiple attributes and variations, you may need a flexible commerce solution such as WooCommerce. WooCommerce is designed for online stores containing even thousands of physical products.
If you have really advanced needs, you'll want to check out the WooCommerce extensions store. It's full of additional plugins to extend WooCommerce's functionality – like shipping calculators, product bundles, foreign currency, etc. Since the plugin is so popular, there are countless third-party plugins available as well.
If you get a lot of spam comments, Akismet will become a lifesaver. It will automatically filter out comments that appear to be spam, but maintains a history so you can un-filter those that aren't really spam. You can also view statistics on each user to determine who's a valuable member of your community or who's just there to promote themselves.
Note: This is one of the default plugins that come with every WordPress installation, so it may be installed already. Consider upgrading to the paid version.
Have you ever wanted to compare your products and services to each other to help your customers decide which option is right for them? If so, you know that a lengthy article just doesn't do the job. Tables are much simpler.
TablePress is a tool to create custom tables to embed anywhere on your website. These tables have pleasing designs (with some customizations) and they're responsive on any screen size. Include any kind of data you like – even formulas.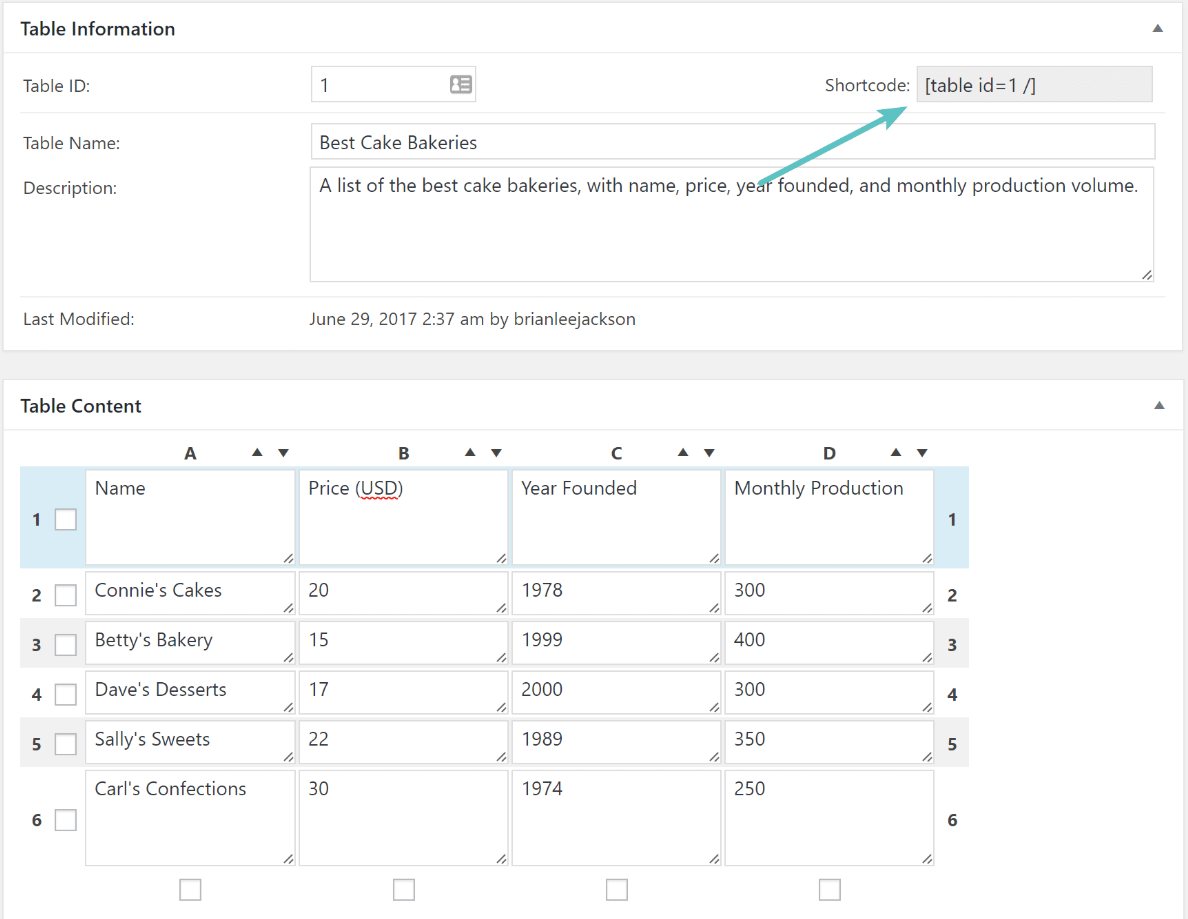 If you want a custom website, but don't know how to write code, install CSS Hero. It's a powerful plugin that gives you advanced control over the style and design of your website without digging into the code. This is great for DIYers or anyone who wants to spend time selling products and services, not fiddling with their website.
CSS Hero is actually quite simple: Use the point-and-click interface to make changes to various elements on your website. It has tons of editing features to give you room to be creative with your existing theme.
We don't have to tell you that security is important – for you and your customers. You'll need a way to protect yourself from malicious parties.
Sucuri is a web application firewall that monitors your site from DDoS attacks, XSS attacks, brute force attacks, malware threats, and other kinds of malicious behavior. It will identify indicators that you've been compromised and alert you right away. It will even improve your site's performance.
SEO (search engine optimization) is the practice of optimizing your pages for search engines. If you follow SEO best practices, you'll create pages that match how users search for them. Ultimately this increases the discoverability of your website and your incoming traffic.
Yoast is the most popular SEO plugin. It's a powerful tool that helps you optimize each page and post you create with SEO best practices. It analyzes your titles, content, images, and keywords, then tells you exactly what to do on each page to make it more appealing to search engines. The free version is suitable for most people, but the paid version has lots of great features too.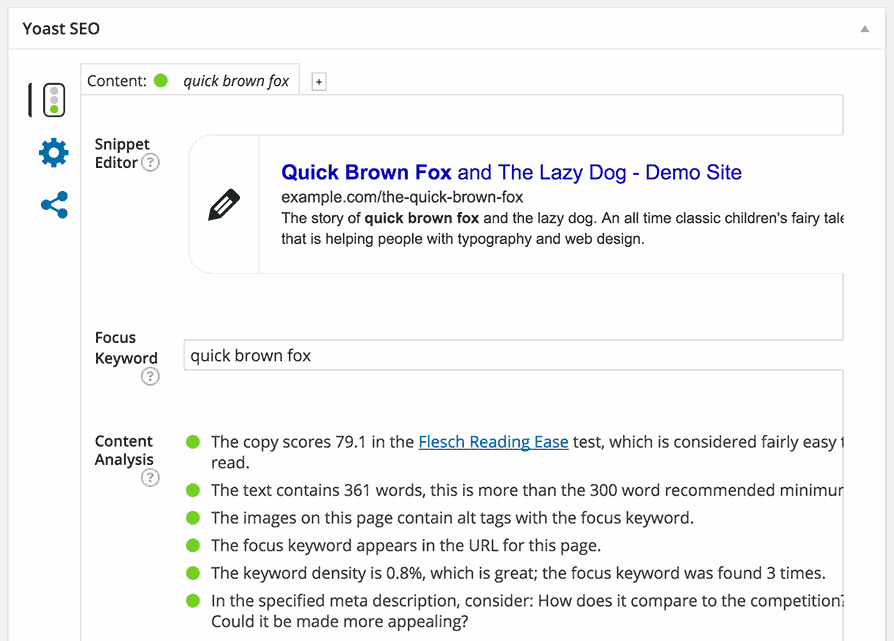 It is extremely important that you backup your website regularly, especially when you make an important content change that you wouldn't want to make again. Backing up your website to an independent location is the single best way to protect yourself because it always leaves you with the option of rolling back to your last save.
UpdraftPlus is one of the most popular WordPress backup plugin on the market. You can schedule automatic backups for download and for remote locations like Amazon S3, Google Drive, Dropbox, etc. It also gives you the power to restore your website from a recent backup in case anything goes wrong.
Affiliate programs are great ways to leverage your customers and fans into new customers. But managing an affiliate program can be a massive headache. There are a lot of pieces to track to make sure everyone gets paid fairly. 
AffiliateWP is a complete tool to manage your affiliate program. You can manage affiliates, referrals, commissions, and payments all from your WordPress dashboard. It includes tools to help you market your affiliate program and integrates with many other WordPress plugins including WP Simple Pay, Easy Digital Downloads and WooCommerce. It even comes with a dashboard for your affiliates to track their performance, view earnings, retrieve their referral URL, and more.
It's hard to describe Jetpack because it does so much. It's an entire suite of features to help you manage and market your WordPress site. Just look at some of its features:
Ads that earn income
Full-screen photos as carousels
Improved comment system
Custom contact forms
Email alerts if your site goes down.
Notifications when people comment or like your pages.
Extra sidebar widgets.
Google Analytics integration
Lazy images (makes pages load faster)
Publish posts by email.
Content proofreading.
Share media across the web.
Easy to use shortcodes
Automatic site backups.
Sharing buttons for pages and posts.
There are more features as well, but what's nice about Jetpack is that you can turn them on and off individually. This prevents your dashboard from becoming bloated with features you don't use. You can toggle them in Jetpack's main settings page.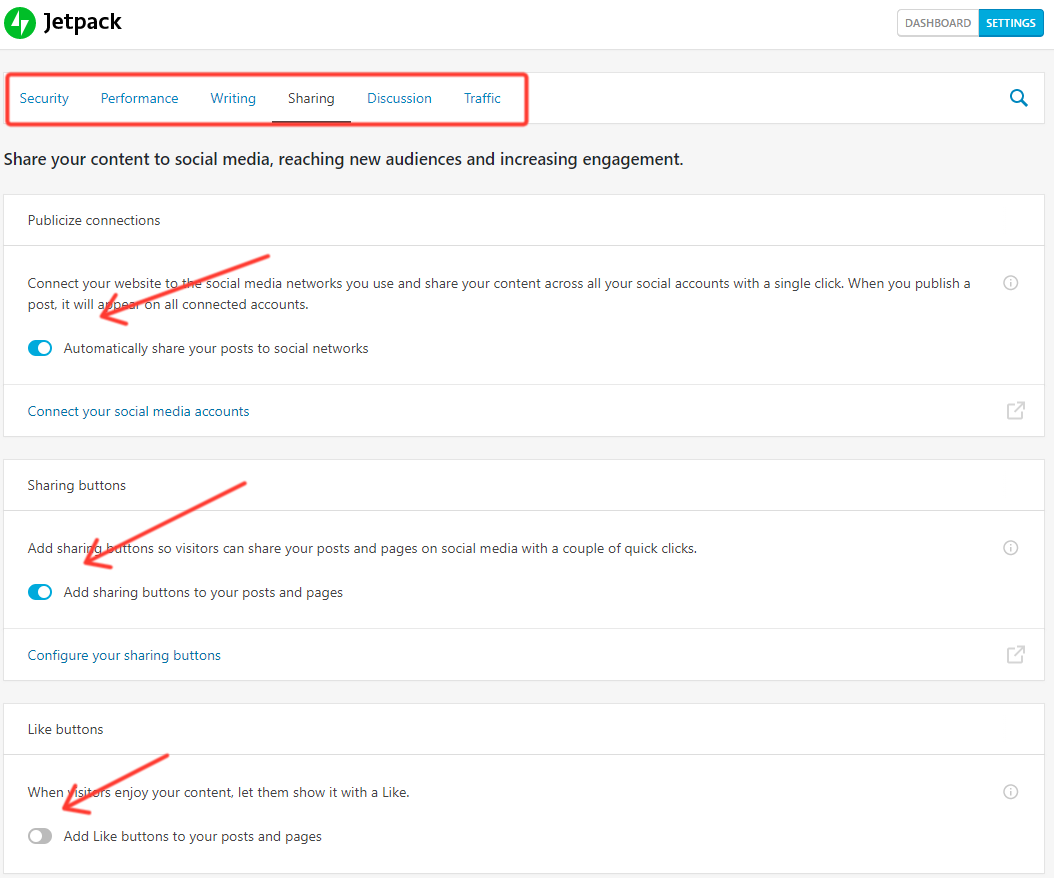 You probably know about the importance of email marketing. You'll want to engage with your customers via email throughout their relationship with your business whether it's before, during or after a purchase. That's why you need a tool like Jilt.
Jilt helps you increase revenue through lifecycle emails, transactional emails, segmentation, and analytics. You can create well-designed, professional emails with their designer tool (no coding required). They also have a deep integration with Easy Digital Downloads, WooCommerce and Shopify. Try Jilt for free up to 300 contacts.
A majority of website visitors leave your site without doing anything at all. They may have questions or concerns that your copy doesn't address. Instead of letting them leave your site, install a live chat feature so you can talk to your visitors in real time.
Drift's plugin places a small widget with a chat box on every page of your site. Users can access the chat box to send you questions and comments. Drift will notify you immediately whenever there's a message. You can even send messages straight to their mobile app so you can respond to your customers and leads at any time.
There you have it! That's our list of essential WordPress plugins for ecommerce sites. These tools will help you manage and market your WordPress site, impress your customers, and ultimately increase your revenue.