13 Essential WordPress Plugins for Business Websites in 2023
Looking for the "must have" WordPress plugins to help you grow your business?
With over 60,000 plugins for WordPress available, choosing the right ones for your site can be difficult. Especially if you're just starting out.
In this article, we'll go over 13 "must have" WordPress plugins for businesses that are looking to boost conversions, grow their social media following, improve SEO, and more.
In this Article
What is a WordPress Plugin?
WordPress plugins are pieces of software that you can add to your WordPress site to enhance your site's functionality.
Plugins make it easy for you to add features to your site without having to learn code.
There are plugins available to help you create just about any type of website including eCommerce stores and portfolios.
Premium paid plugins offer large-scale extensions, while there are more lightweight plugins available that provide smaller tools for WordPress sites.
Ensuring that you have the right plugins and tools for your site can help grow your business. Let's get started with a look at the "must have" plugins for business websites in 2023.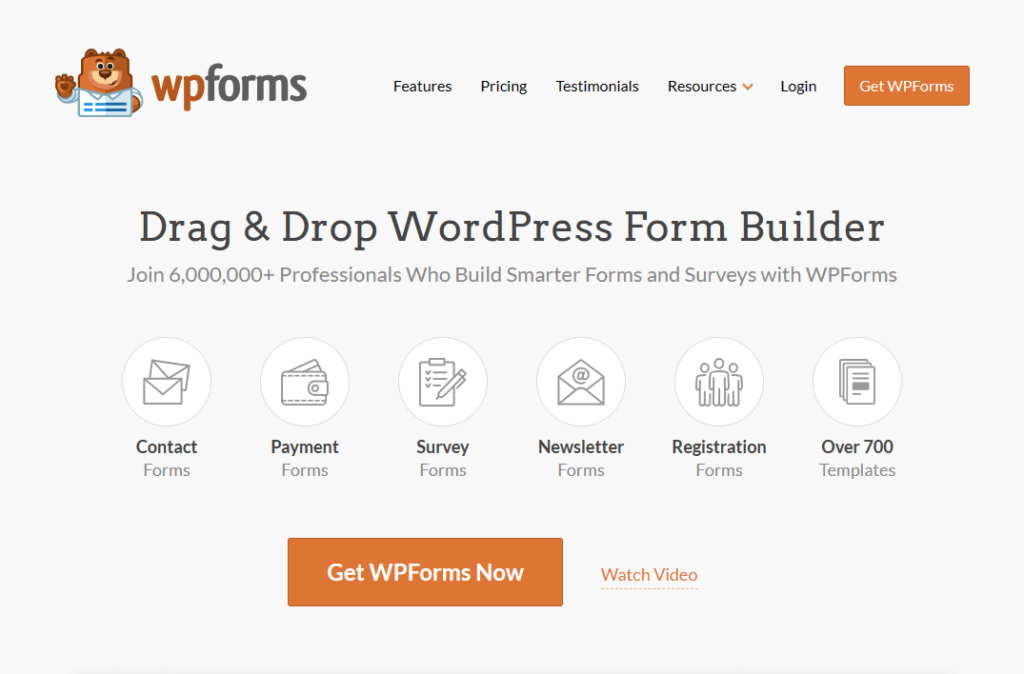 When it comes to your business site, having a contact form builder is critical to ensuring your visitors are able to reach you. Forms are also important for lead generation, customer communication, and more.
WPForms is a powerful, yet user-friendly contact form plugin for WordPress that is used by over six million websites.
The plugin features an advanced drag & drop form builder that lets you easily create forms without having to use code.
You can use WPForms to create contact forms, email subscription forms, online order forms, payment forms, surveys, polls, and more in just a few simple clicks. It offers over 700 pre-built form templates to make it even easier for you to design the perfect forms for your specific needs.
Additionally, it comes with features and functionalities that are not offered by other contact form builders, including conversational forms, lead forms, form landing pages, geolocation tracking, custom WordPress user registration, and login forms.
WPForms even lets you create payment and donation forms that accept PayPal, Authorize.Net, Square, and Stripe.
If you're committed to generating more leads, boosting conversions, and improving the overall user experience, you'll want to use WPForms. While the plugin offers a free lite version, we recommend purchasing a license for a premium version of WPForms to receive all of the benefits of the plugin.
Pricing: Plans for WPForms start at just $39.60/yr.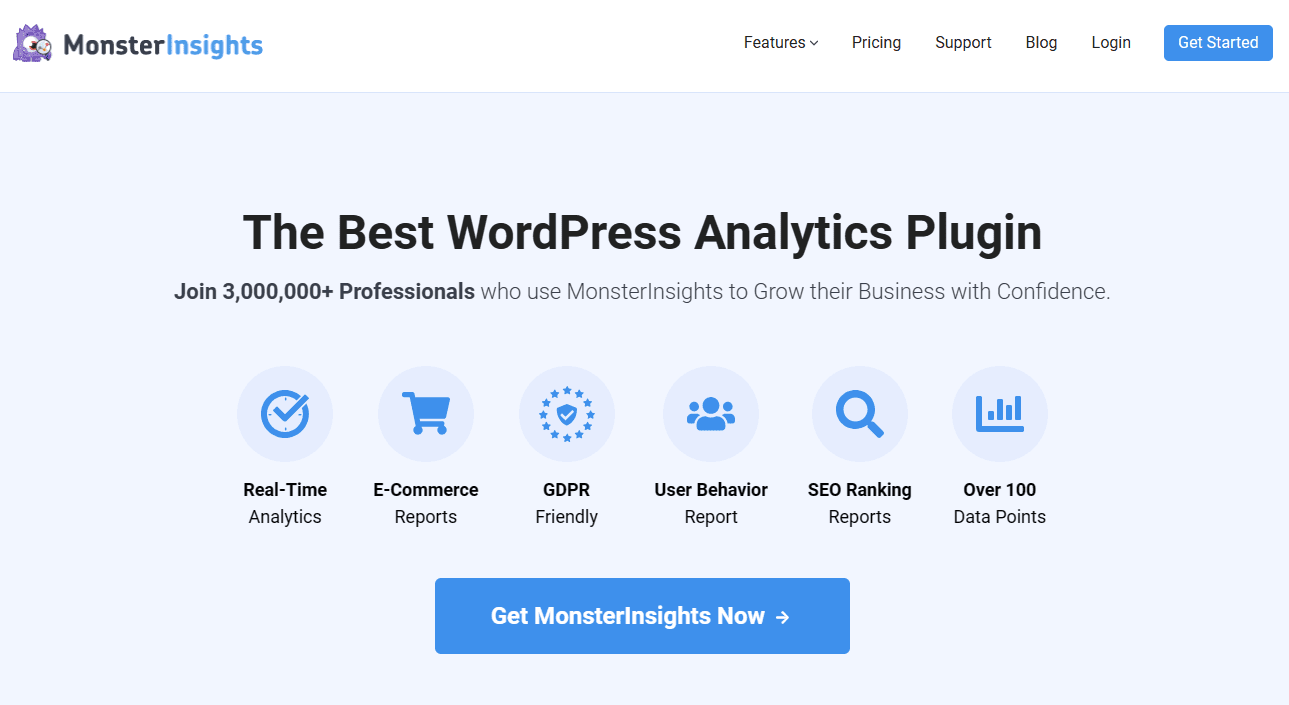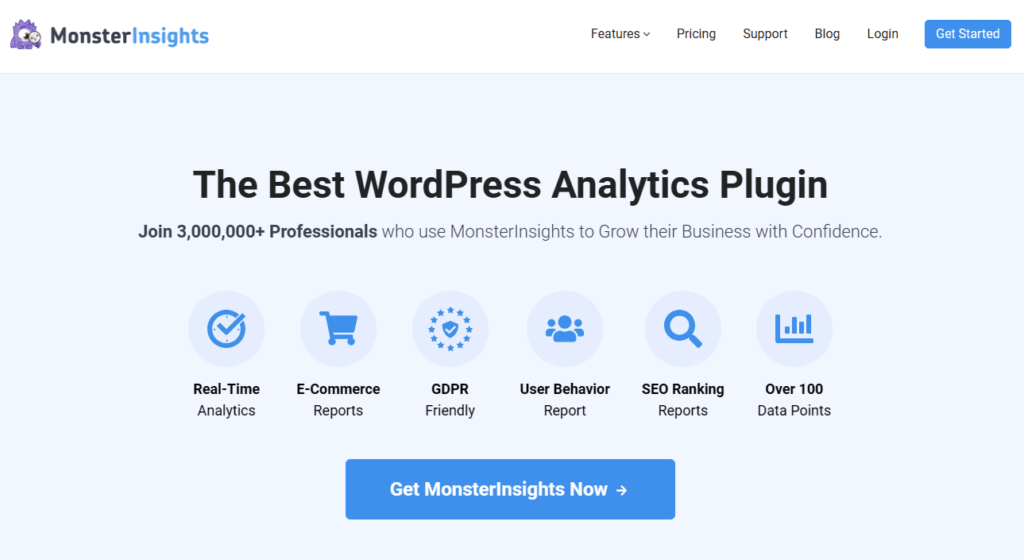 MonsterInsights is the most powerful Google Analytics plugin for WordPress that allows you to easily connect your site with the platform to give you the stats you need. The plugin offers features that help you better understand your customers and their behavior.
Using the plugin, you can view and track important metrics all from your WordPress dashboard. This allows you to optimize your site based on real time information to boost traffic, gain subscribers, and increase conversion rates.
Used by over three million websites, MonsterInsights is easy to set up and allows you to choose the tracking features you need without code. It also provides custom reports so you can avoid hours of searching and find exactly what you need to know in minutes.
A free version of MonsterInsights is available; however, we recommend using a premium version to get all of the plugin's essential features to help grow your business.
Pricing: MonsterInsights plans start at $99.50/yr.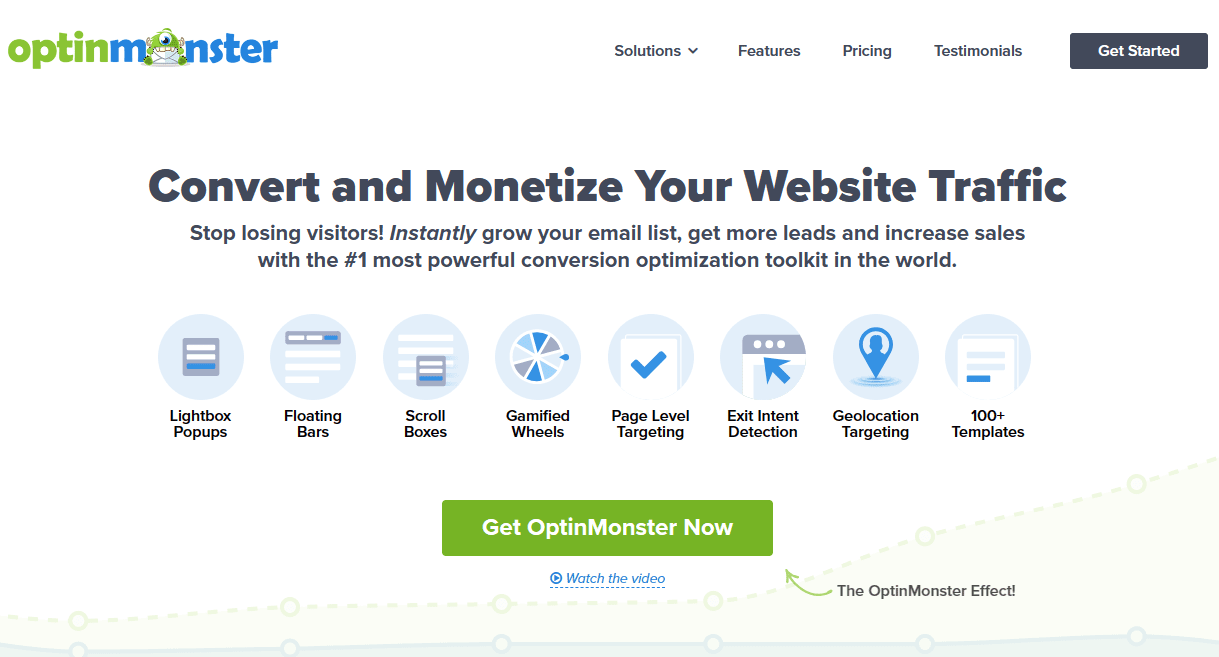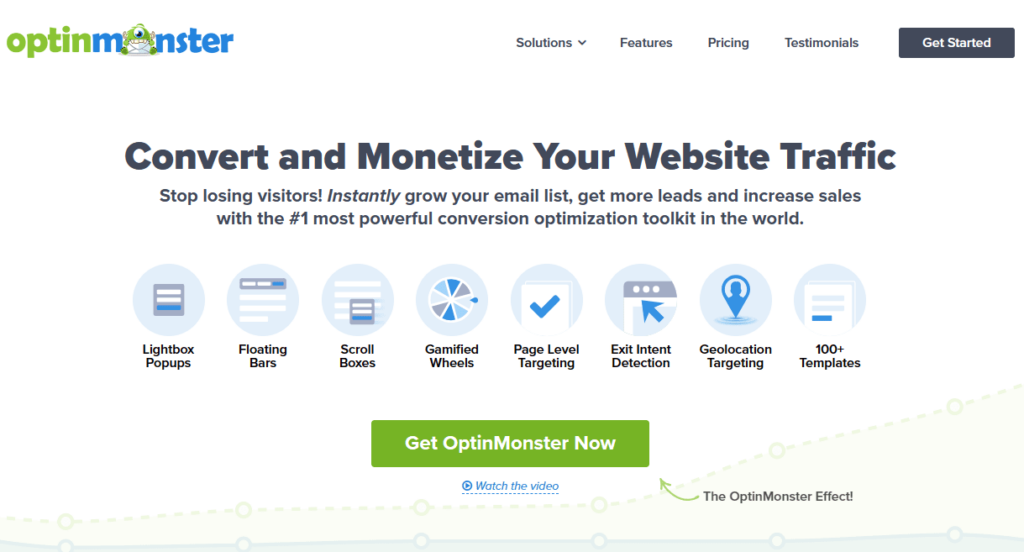 OptinMonster is the most powerful conversion optimization toolkit in the world. It lets you easily create popups, floating bars, scroll boxes, gamified wheels, and more to increase conversions.
The plugin offers features including exit intent technology, and geolocation targeting so you can cater to the behaviors and locations of your users and ultimately grow your business.
MonsterInsights has 100+ templates for you to create and configure high-converting slide-in scroll boxes, announcement bars, timers, and more. It allows you to easily create high-converting lead generation campaigns using its advanced drag & drop popup builder.
The plugin also offers timed display control features that let you control when your visitors see your popups. Time-triggered campaigns ensure you're getting the right message to the right users without overwhelming them.
MonsterInsights is the ultimate lead generation solution for all kinds of sites, including marketing agencies, bloggers, eCommerce websites, and all small businesses. It will help you reduce cart abandonment, grow your email lists, and increase conversion rates.
We use the plugin on our site at WP Simple Pay.
There is a free version of the plugin available in the WordPress.org plugin repository to help you get started.
Pricing: MonsterInsights premium plans start at just $9/mo. (billed annually).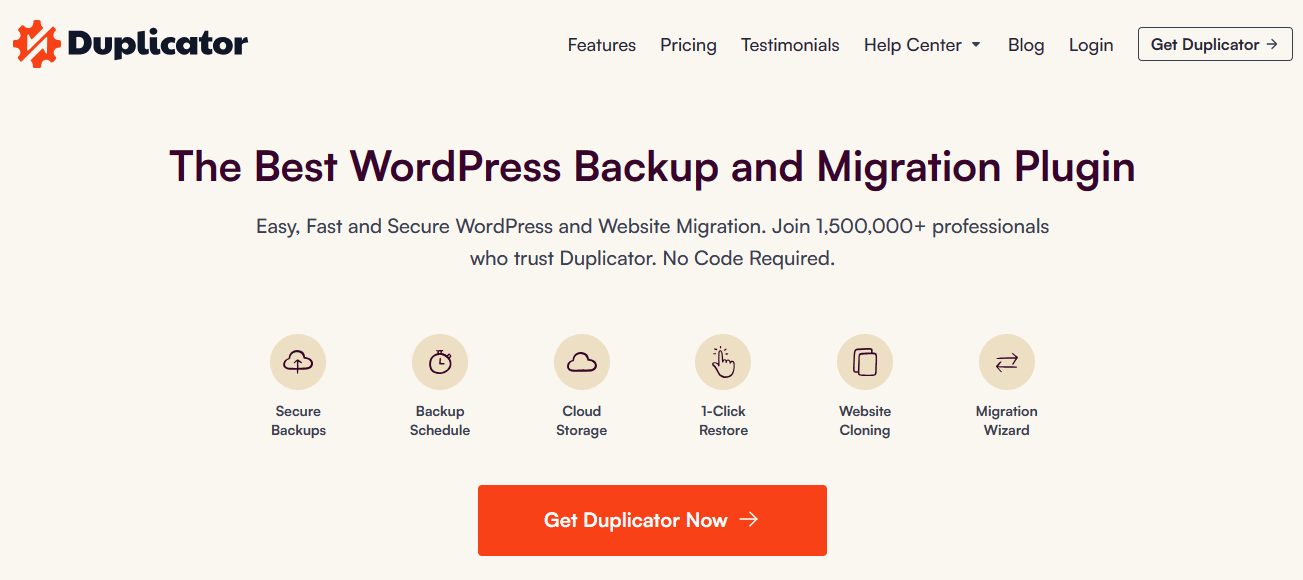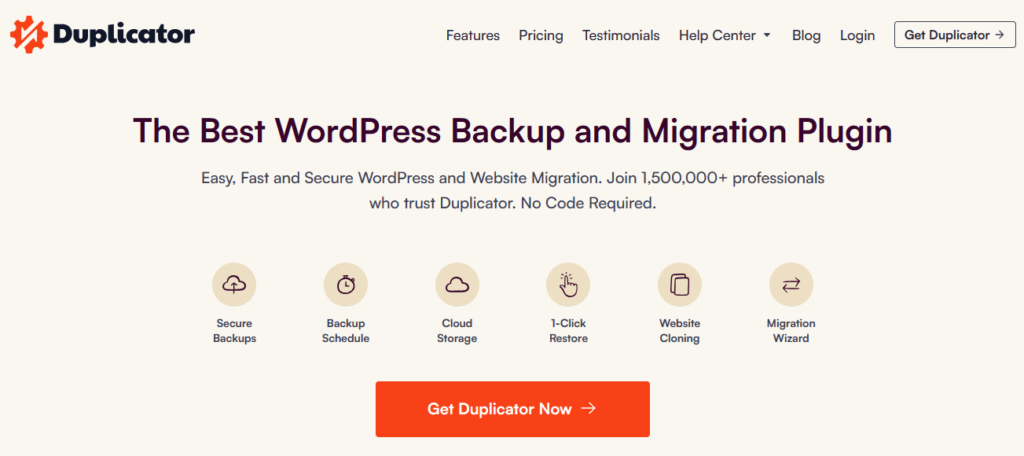 All websites need a backup and migration plugin to ensure their files are stored safely.
Duplicator, used by over 1.5 million sites, is the most powerful and user-friendly WordPress migration and backup plugin in the market. It lets you easily schedule automatic backups so your files are stored remotely in locations like Google Drive, Dropbox, Amazon S3, FTP, One Drive, and more.
The plugin also allows you to migrate WordPress Multisite to a standalone site or a single site to a multi-site network in minutes.
Additionally, Duplicator features a pre-configured website installer that you can use to set up a new WordPress site quicker and easier with your saved content, plugins, and themes.
There is a free version of Duplicator available that offers the plugin's basic features.
Pricing: Premium plans for Duplicator start at $49.50/yr.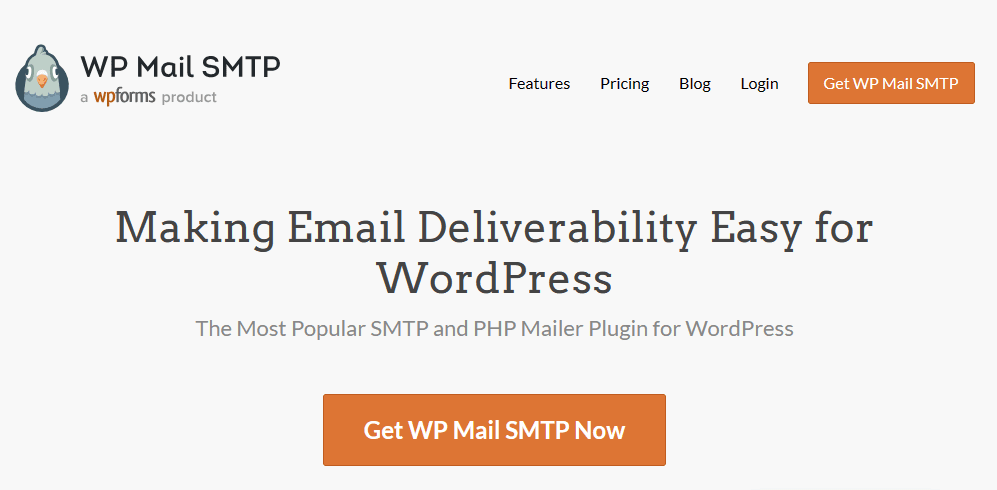 Successfully sending purchase confirmation emails, receipts, and other notifications with higher acceptance rates is essential for any business website.
With WP Mail SMTP, the most popular mailer plugin for WordPress, lets you easily reconfigure your WordPress site to send transactional emails using SMTP (Simple Mail Transfer Protocol) rather than the PHP mail function that WordPress uses by default. This results in your emails being authenticated by popular email service providers, which improves deliverability and open rates.
To learn more, see our tutorial on how to fix WordPress not sending transactional emails issue.
There is a free version of the plugin available that lets you connect to popular SMTP email services, including SendLayer, SMTP.com, SendinBlue, and Gmail. To connect with Microsoft SMTP (Outlook.com and Office 365), Zoho Mail SMTP, and Amazon SES SMTP, you'll need to purchase the pro version.
Pricing: The Pro version of WP Mail SMTP costs $39/yr.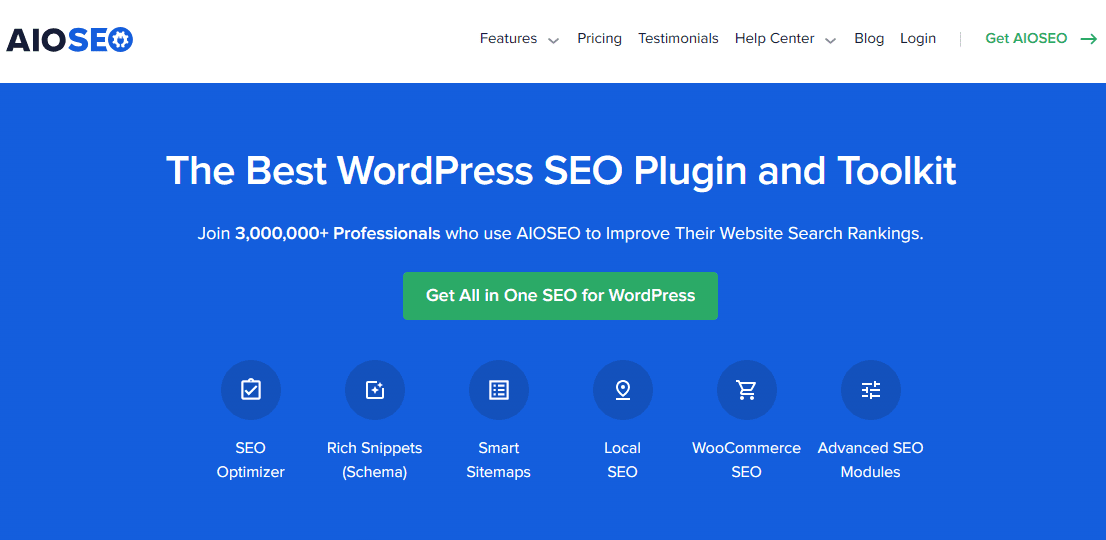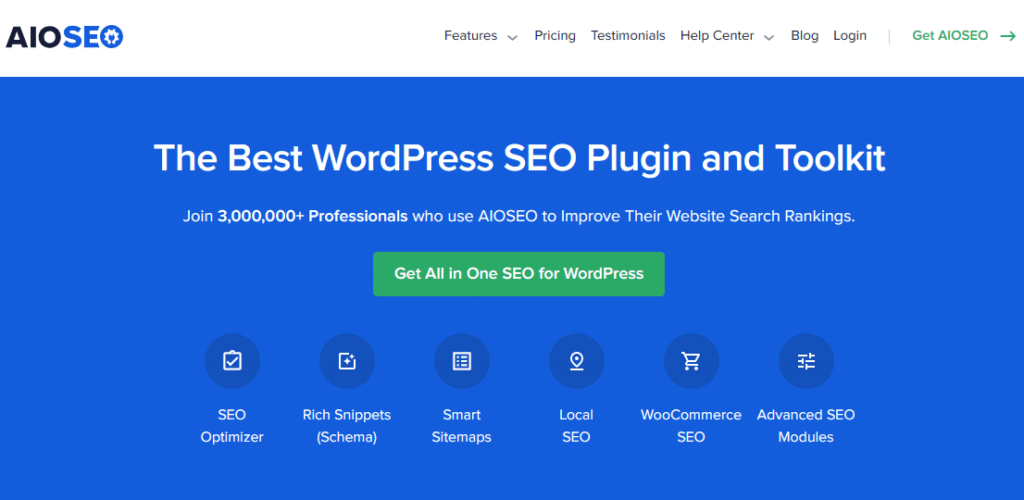 All in One SEO is the best SEO plugin for WordPress. The plugin is used by over 3 million professionals to improve their site's search rankings.
As SEO best practices and techniques continue to change, using AIOSEO can help automate most of the process for you while also ensuring your SEO strategy stays up to date.
With AIOSEO, you can use its SEO features to optimize your site without having to be an expert. It comes with a setup wizard that helps you set up your SEO settings based on what kind of business you have.
Additionally, the plugin offers features including Local SEO, WooCommerce SEO, sitemaps, schema markup, SEO modules, and more.
AIOSEO helps you add SEO titles, meta descriptions, keywords, generate XML sitemaps, connect your site to Google Search Console, optimize it for social media, and more.
There is a free version of the plugin available to help you get started. With that being said, we recommend using the Pro version to get more advanced features like link assistant, smart redirection manager, ability to locate orphaned posts, and more.
Pricing: AIOSEO premium plans start at $49.60/yr.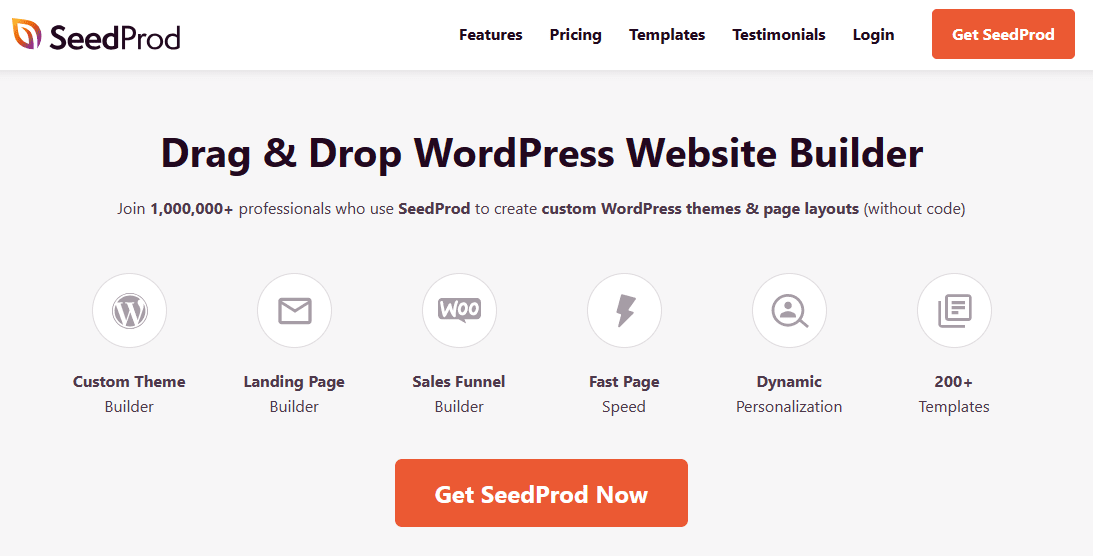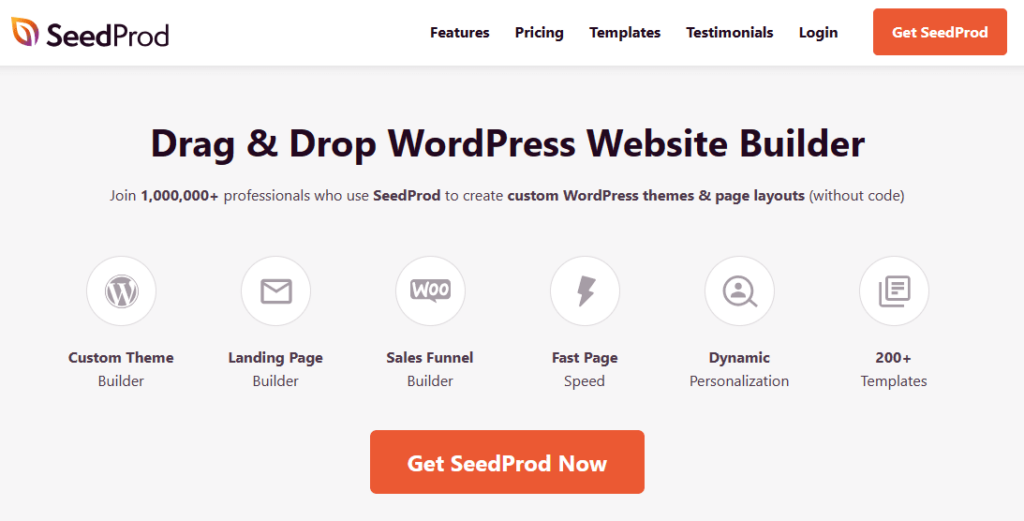 SeedProd is the #1 page builder plugin for WordPress. It lets you to create page layouts and design your entire site without writing any code.
It's a perfect solution for building custom landing pages quickly and easily without having to pay for a developer.
Using over 150 pre-made custom landing page templates and the plugin's advanced drag & drop page builder, you can create landing pages for sales, optins, coming soon, maintenance mode, webinars, and logins.
SeedProd even offers saved page templates, sections, and blocks so you can save and reuse pages and page elements to save you hours of time.
Additionally, it has standard blocks to help you create the majority of your site in addition to advanced blocks that allow you to add social profiles, contact forms, optin forms, testimonials, Google map features, and much more.
SeedProd integrates seamlessly with third-party email marketing services and CRM software. It also works with WordPress themes so you don't have to switch your current theme to customize your site.
Pricing: The cheapest plan starts at $39.50/yr.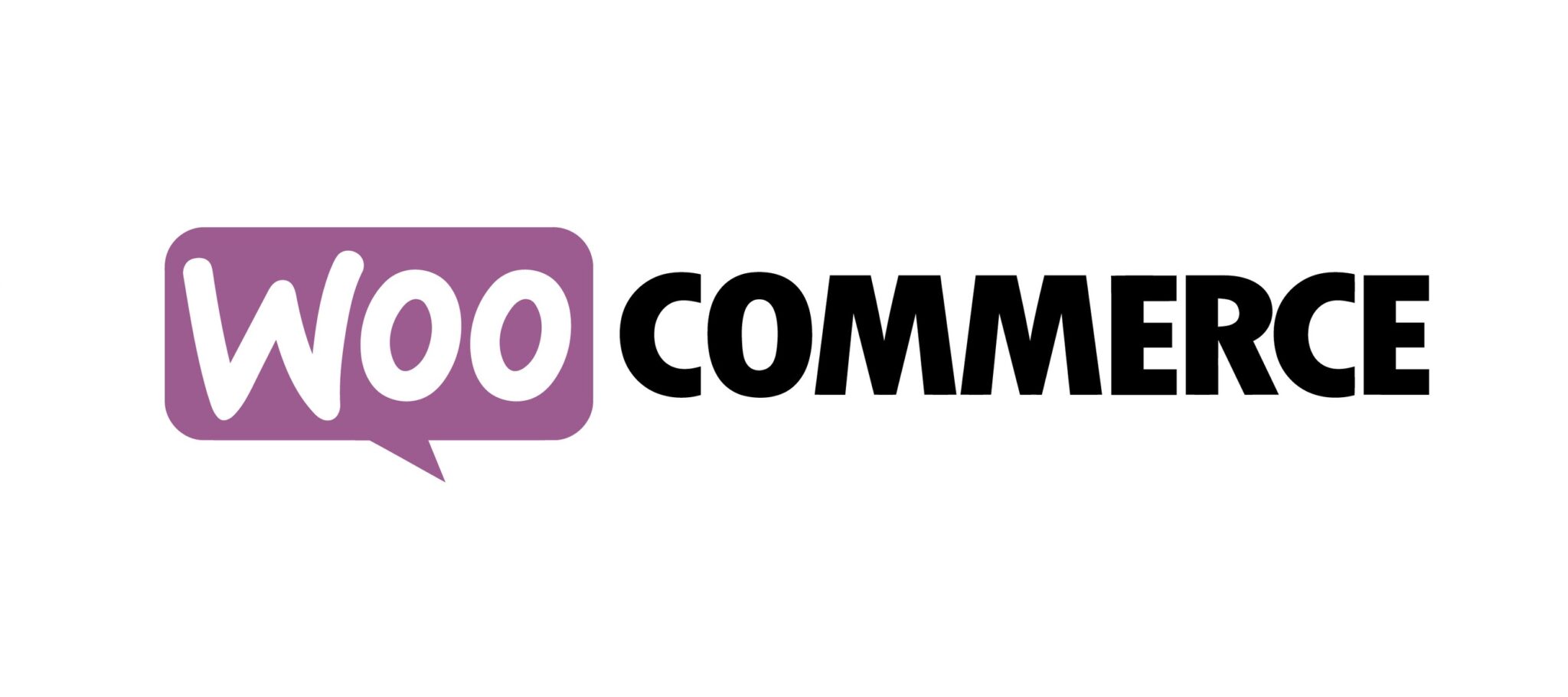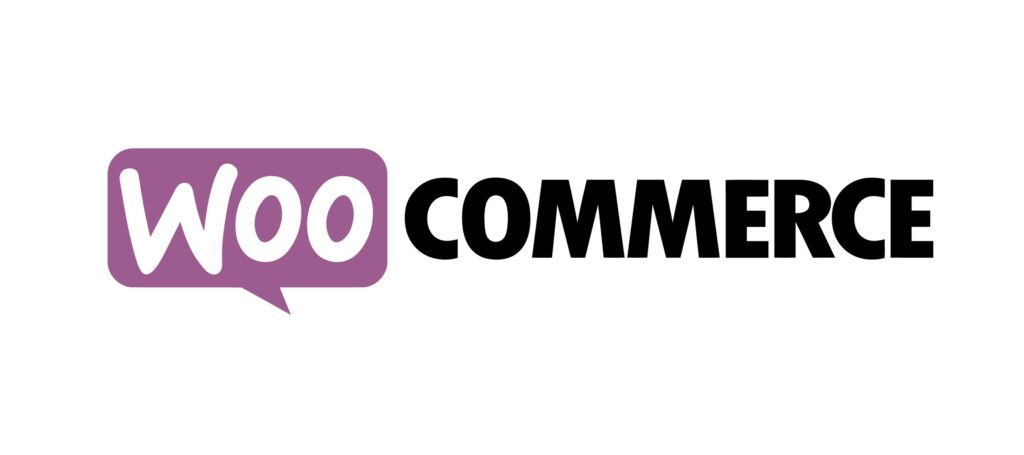 WooCommerce is a popular eCommerce plugin for WordPress that lets you create an online store.
Used by over 5 million websites, it offers all the features you need to build a high-converting eCommerce solution.
The plugin has evolved over the years into a comprehensive ecommerce platform that offers its own hosting, themes, and over 700 official WooCommerce plugins in addition to hundreds of third-party plugins.
One of the best parts about WooCommerce is that it integrates with several third-party plugins and tools like SeedProd, TrustPulse, FunnelKit, and All in One SEO to help you grow your business.
For more information, read our recent roundup of the best WooCommerce plugins available.
Pricing: The core plugin is free.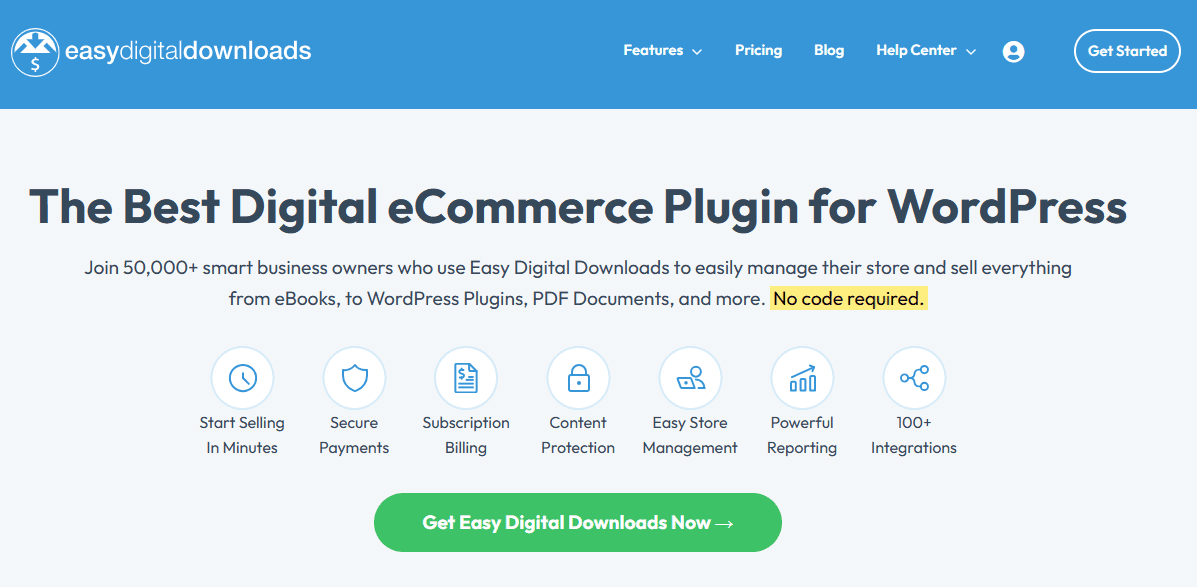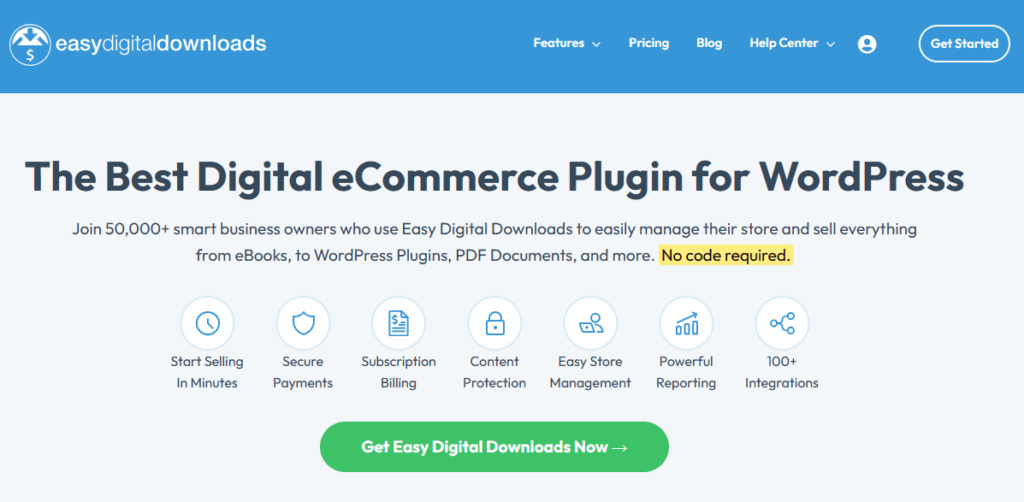 For businesses that sell digital goods such as books, PDF documents, digital art, music files, and online courses, Easy Digital Downloads is the best eCommerce WordPress plugin.
The plugin lets you easily set up and manage a full-fledged online store without having to write any code.
It has tons of extensions built specifically for the plugin to help customize the features and functionality of your store.
Easy Digital Downloads also supports several payment gateways including Stripe and PayPal so you can accept multiple payment methods.
One of the best parts about the plugin is its detailed reporting feature that lets you generate customized reports directly from the WordPress dashboard. In addition, Easy Digital Downloads makes it extremely easy to manage orders and customers via the dashboard.
Pricing: There is a free version of Easy Digital Downloads available. Extended Passes start at $99.50/yr.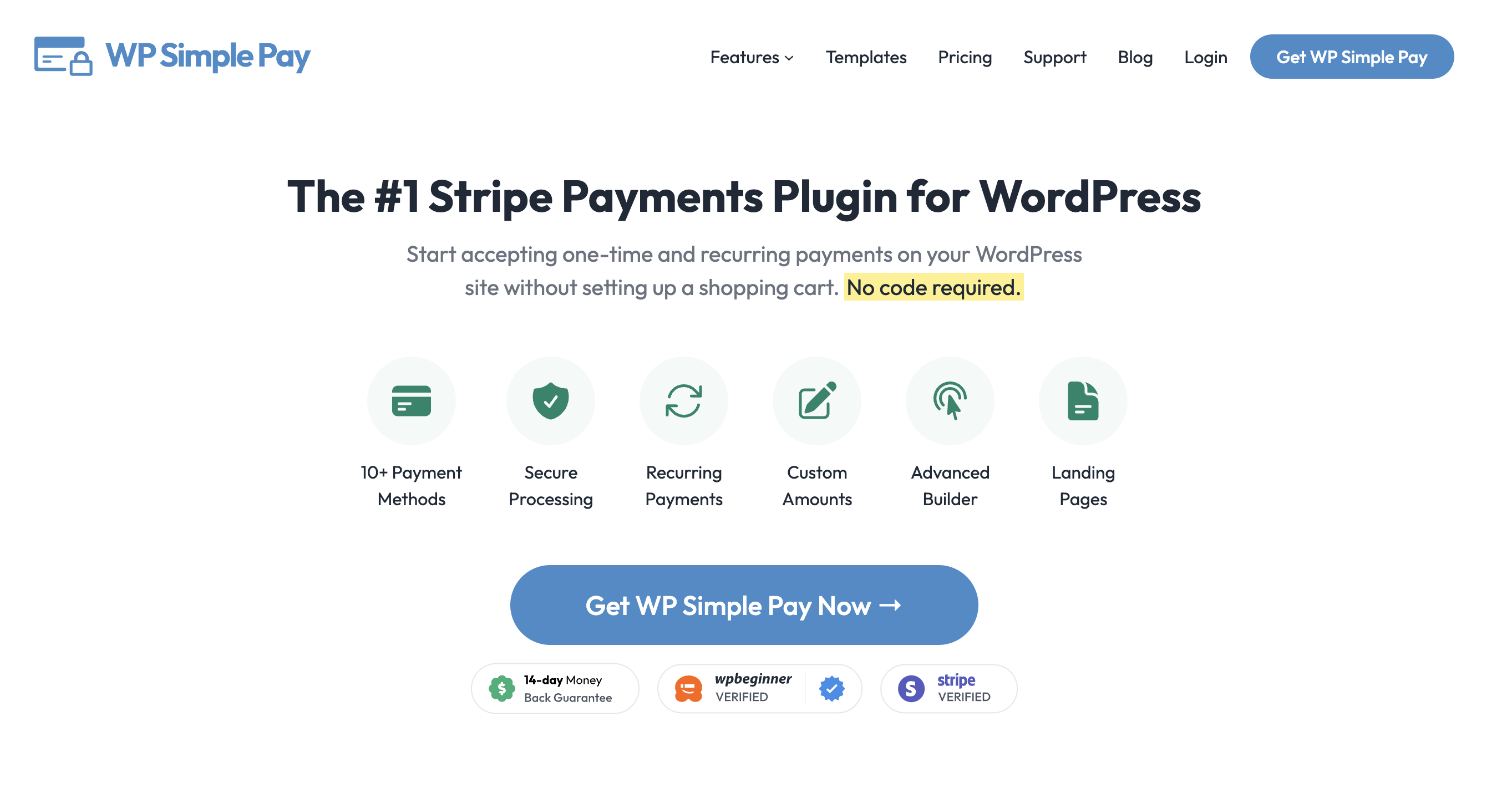 WP Simple Pay is the #1 Stripe payments plugin for WordPress that lets you easily accept payments directly on your site without setting up a shopping cart.
For businesses looking to securely collect payments or donations without having a complete eCommerce store, WP Simple Pay is an excellent solution.
Using the plugin's drag & drop form builder, you can create attractive on-site payment forms for just about anything you can think of. Additionally, you can easily create a button that redirects your users to a secure checkout page hosted by Stripe.
WP Simple Pay allows you to accept multiple payment methods, including ACH direct debit, traditional credit and debit cards, Apple Pay / Google Pay, Cash App Pay, and more.
The plugin also features weekly summary reports, custom form fields, email receipts, subscriptions, and more.
WP Simple Pay Lite, the free version of the plugin, is available in the WordPress.org plugin repository.
Pricing: Premium WP Simple Pay plans start at just $49.50/yr.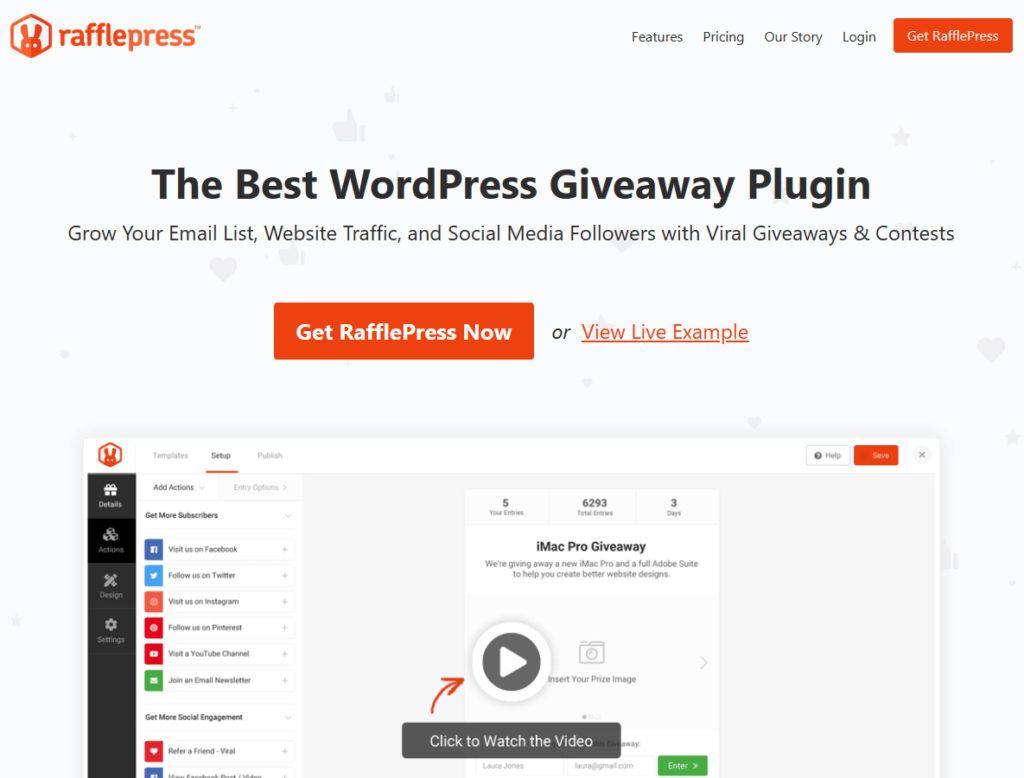 Every business website needs a giveaway plugin to drive traffic, improve user engagement, and grow its social media presence.
RafflePress is hands down the best giveaway and contest plugin for WordPress in the market.
The plugin offers a drag & drop giveaway builder that lets you create giveaway campaigns in minutes without having to write a single line of code. Additionally, its viral giveaway templates help you create the perfect campaign.
It integrates seamlessly with social media platforms as well as email marketing services and CRM software so you can grow your lists and following faster and easier.
RafflePress offers a free version, RafflePress Lite, but if you want the plugin's advanced features you'll need the Pro version.
Pricing: RafflePress premium plans start at $39.50/yr.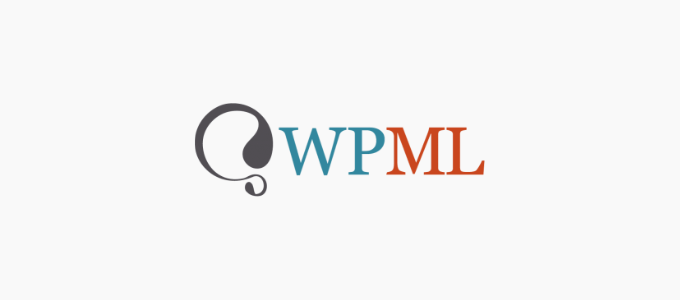 For businesses needing to create a multilingual WordPress site, WPML is an excellent solution.
WordPress doesn't make it easy to make a multilingual site. Therefore, the WordPress plugin is essential for businesses that need to cater to international customers and users.
Using WPML, you can easily translate your posts, pages, widgets, menus, images, and more by choosing from 65 available languages.
Additionally, it works well with WooCommerce to help you build and run multilingual and multicurrency eCommerce sites.
Pricing: The most basic WPML plan costs $39/yr.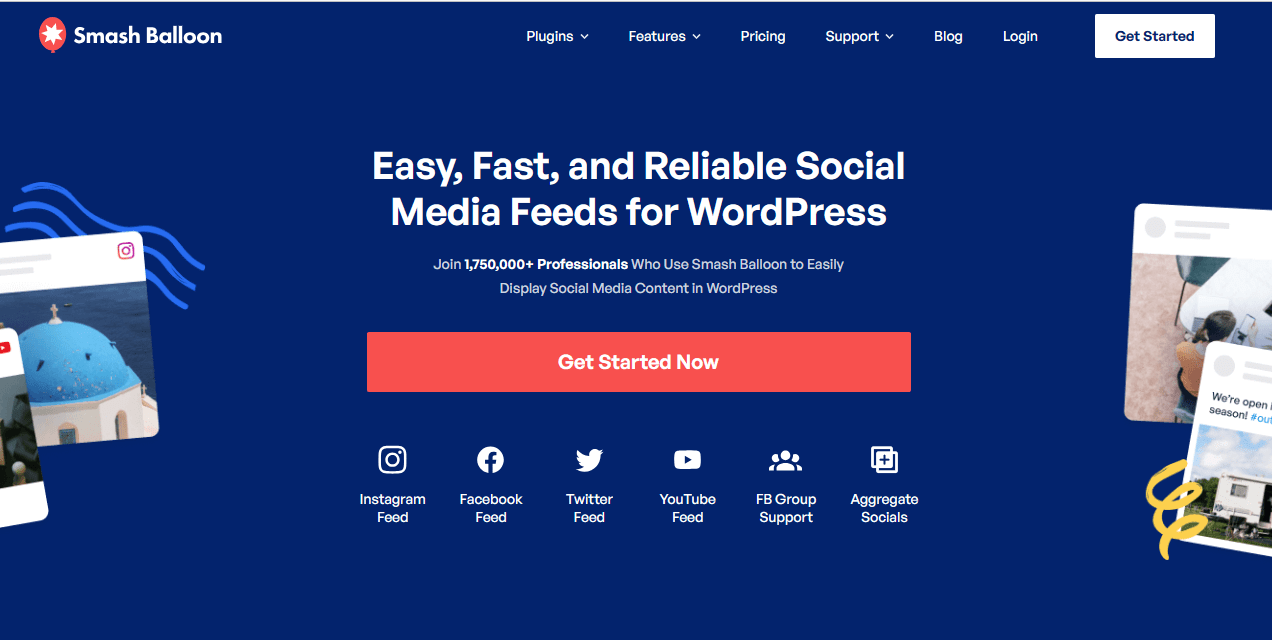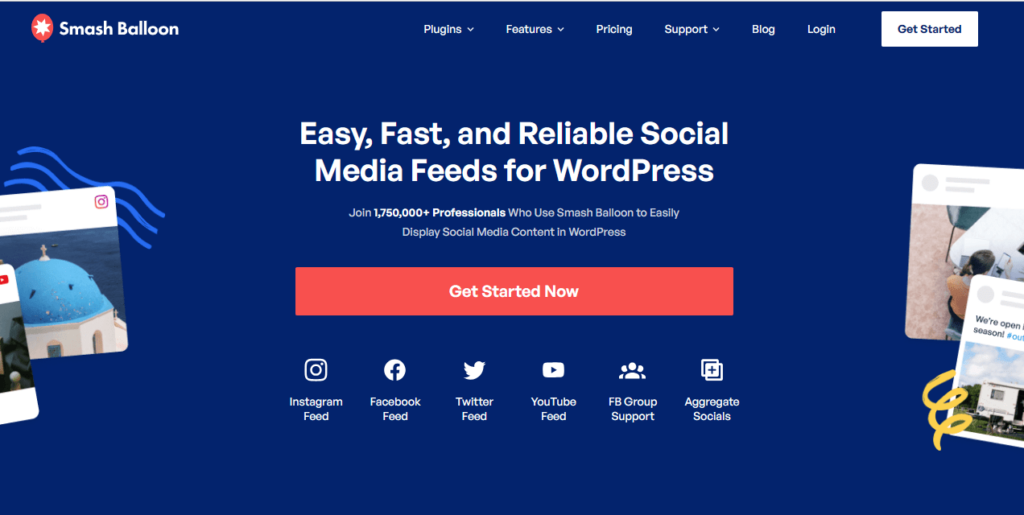 Smash Balloon is the #1 social feeds plugin for WordPress. You can use it to embed social feeds from Twitter, Instagram, Facebook, and YouTube on your site.
The plugin also offers a business reviews feed that lets you display your top reviews from Yelp, TripAdvisor, Google, and more.
Currently used by over 1.7 million sites, Smash Balloon is a great plugin for businesses looking to integrate social media content into their website. It's a proven solution that helps grow social media followers, increase conversions, save time, and improve user engagement without slowing down websites.
There are free versions of the Smash Balloon social feeds plugins available in the WordPress.org plugin repository, where you can download them individually.
Pricing: The premium All Access Bundle starts at $299/yr.
There you have it! We hope this article has helped you discover some of the most essential WordPress plugins for businesses.
For additional information, be sure to read these helpful guides.
What are you waiting for? Get started with WP Simple Pay today!
To read more articles like this, follow us on Facebook and Twitter.