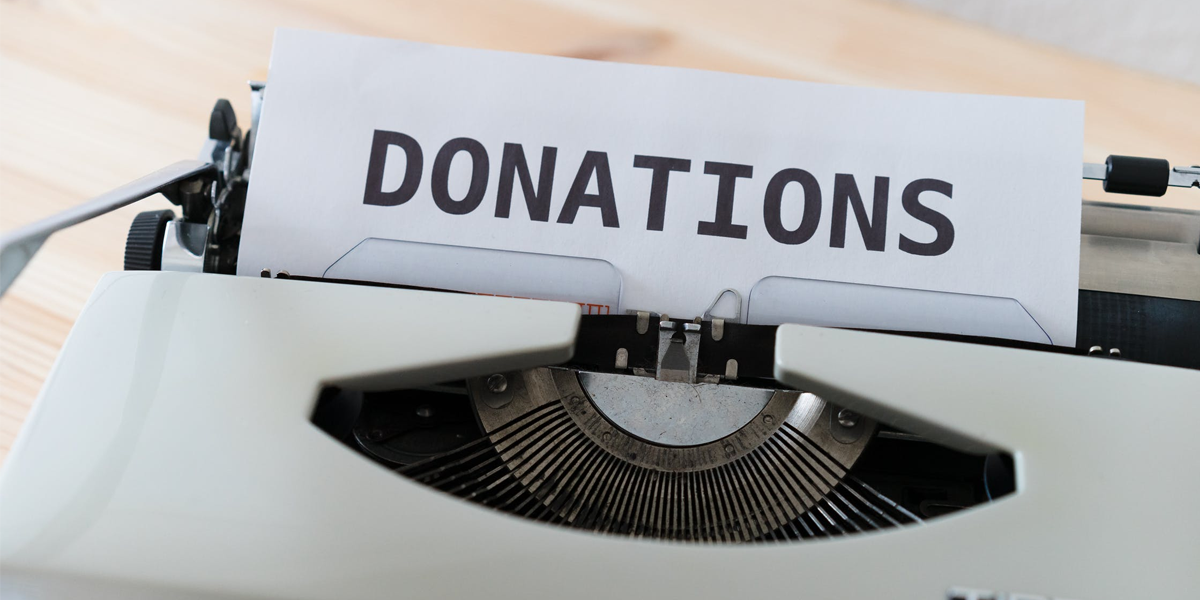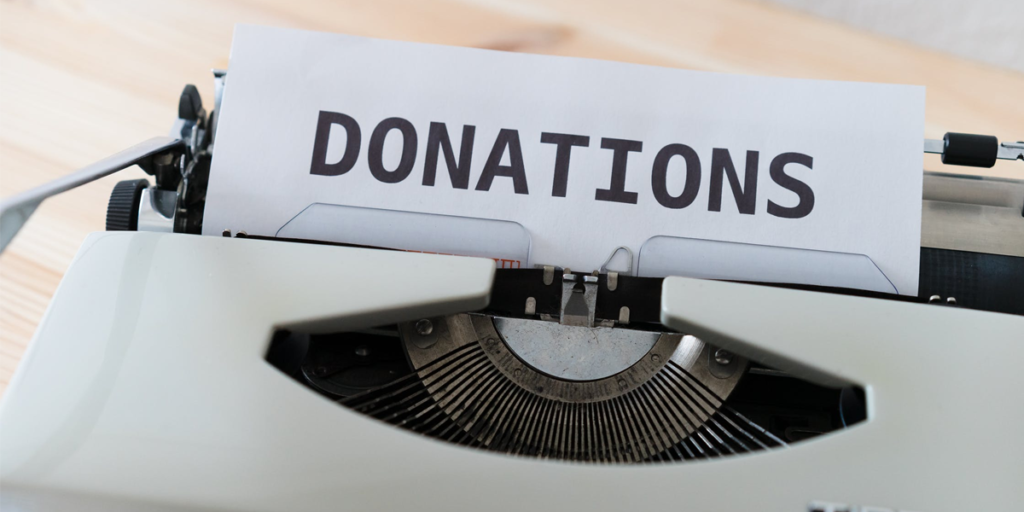 How to Inspire Your Donors to Give Again and Again
Donor retention is a serious problem for nonprofits. Most donors never donate a second time, forcing you to spend more on donor acquisition and less on your cause.
According to Adrian Sargeant, the leading researcher of donor loyalty, most donors leave after their first gift. But if you could improve your attrition rate by just 10%, you could boost the lifetime value of a donor base by up to 200%. That's huge potential for organizations willing to put a little work into donor retention.
Just like keeping a customer is less expensive than finding a new one, keeping a donor is cheaper as well. If you're focused on finding new donors, you could be neglecting your past donors and leaving a lot of money on the table.
How do you retain donors so they donate again and again? In this article, we'll go over some best practices to help you solicit repeat donations.
Say "Thank You" Every Time
It seems too simple to work, but a "thank you" goes a long way. Any time a donor sends you their hard-earned money, it's important to reach out with a personalized message of appreciation after every donation. Not just the first one.
One study found that failing to thank donors is one of the top reasons donors choose to leave an organization.

You don't have to write every "thank you" message manually. But you should include some details about their donation so they understand you aren't sending the same message to everyone. Mention their donation amount, the campaign they participated in, and of course their name. It also helps to re-thank them for previous donations.
Some nonprofits send a physical letter as a thank you. This is quite a surprise to many people because we don't get a lot of non-spam mail these days. It also gives them something to keep.
Prime Them Before You Request Money
Priming is the practice of getting someone ready for something in the near future. In the case of fundraising, it means engaging potential donors in a positive way without asking for donations in order to make them more agreeable to an upcoming request.
You see, we're programmed to be more agreeable if we've been primed by a valuable action. It's no different than acting especially nice to a friend before you break some bad news or ask them to help you move.
Fortunately, you don't have to do much to prime a donor. You just have to contact them in a positive way without asking for money. It could be as simple as sending a "thank you" card, updating them on your organization's progress, or sending photos from a recent campaign.
Once you prime a donor, they will have your organization in mind. Later, when you send them a request for money, there's a greater chance that they will respond with a donation.
Demonstrate Your Organization's Impact
Imagine sending money to an organization to support their cause, and then never seeing evidence of their work. That would hardly inspire you to keep giving.
In a survey by Software Advice, donors were asked about the communications they prefer to receive from the nonprofits they support. 60% say they want to know more about the organization's impact and success. Furthermore, the survey learned that their decision to give again hinges on how well the organization addresses its cause.
It makes sense, of course. If you're going to give money to a nonprofit, you want to know that they're using it as efficiently and effectively as possible.
Fill your marketing and communications with information that shows you take their donations seriously. Explain what you can accomplish with their donations ("For every $25, we build one…") and what you would be able to do with a little bit more.
Most importantly, show the results of your work. If you help remote communities dig wells, don't just show the wells. Show the people living better lives due to your help. If you send books to impoverished kids, don't just show the books. Show the kids overcoming their struggles.
Give Donors a Subscription Option
Some donors are happy to donate to the same cause regularly if they believe in the organization and its mission. But the odds of them returning to your website every month to complete a new transaction are pretty low, so it's smart to give donors an option to donate on a recurring basis.
Give donors the opportunity to donate again and again by adding a subscription option to your donation forms. This simple technique has the potential to drive a steady stream of donations without doing any more work.
If your payment processor and form plugin don't give you the option to offer subscriptions, you aren't collecting donations as efficiently as you could be. We recommend switching to a system that lets donors contribute in whatever manner they prefer.
With WP Simple Pay, adding a subscription is simple: Just adjust a few settings in your Stripe account and add the right fields to your form. The form will give your donors options to donate regularly at whatever intervals and amounts you set. Read more in our setup guide.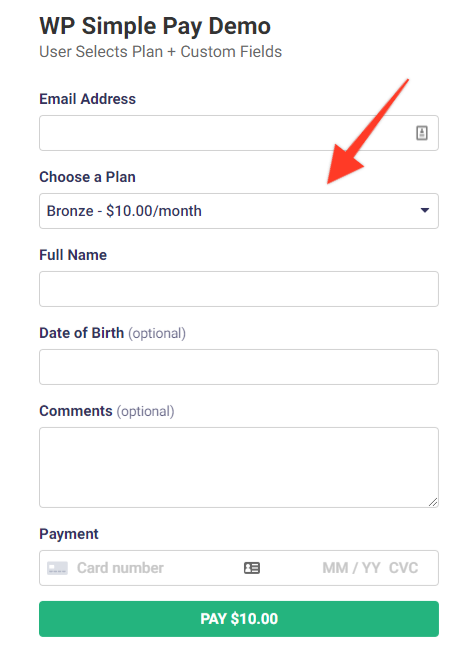 Communicate Often – At Least Monthly
Donors are inherently distrustful, but they have good reason. They give you money without any real control over how you'll use it and little remedy to claw it back if you use it inappropriately. One of your jobs, therefore, is to put their minds at ease by communicating with them regularly.
Communication is so important, in fact, that 53% of donors abandon charities due to lack of communication. They want to hear about your events, campaigns, activities, people, and – most importantly – the cause you're addressing. If you ghost them, they'll ghost you.
What's a reasonable communication frequency? That's tough to say. It depends on the nature of your cause and your donors' preferences. We recommend segmenting your donor base and serving them the content that matters to each group.
For instance, a $25 donor probably doesn't want a daily email update. You'll overwhelm them quickly. But someone who gives millions of dollars each year probably wants frequent emails directly from your organization's leadership and detailed reports about how you spent their money.
Just make sure you don't use every communication as a chance to ask for money. Surprise and delight your donors with engaging content that fosters positive emotional connections. Don't be afraid to get fun and silly, or thoughtful and deep.
Get Them Involved in Some Other Way
Sending money may be the most impactful way your donors can support your cause, but it's not a personal form of engagement. It's hard for donors to feel like they're part of your cause if their only contribution is a yearly check.
Try to engage your donors with your organization in some other way. You might…
Invite them to local and virtual events. This gives them an opportunity to meet your team, other donors, and the people they help, thus forming a little community.
Ask them to volunteer their time in a way that brings them face-to-face with your mission.
Have them complete feedback surveys about your organization's work and impact. Encourage them to contribute their own ideas.
Contribute non-monetary donations like sellable goods, canned food, etc. These feel like a bigger sacrifice than simply giving money.
Ultimately, engaging your donors on a personal level will make them feel like a bigger part of your cause. Eventually donating will feel like the easier part of their involvement.
Going Forward
Donor retention isn't easy. But as you can see, it can be done at scale and it has enormous potential. Use the best practices we described to create a process that communicates with your donors, engages them, and gives them opportunities to donate again and again.