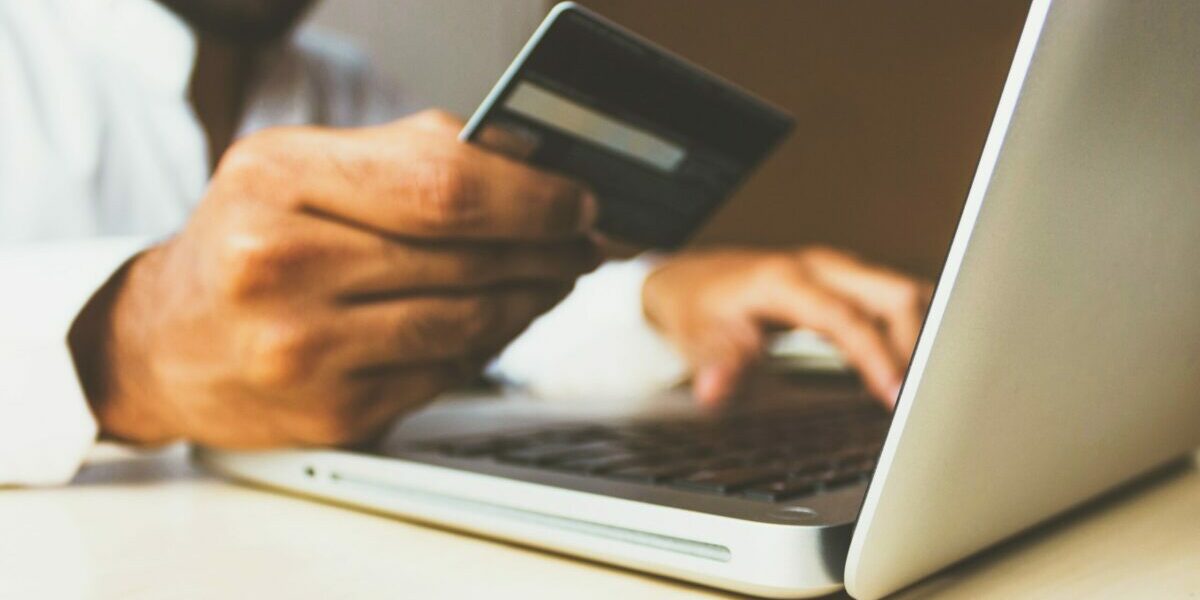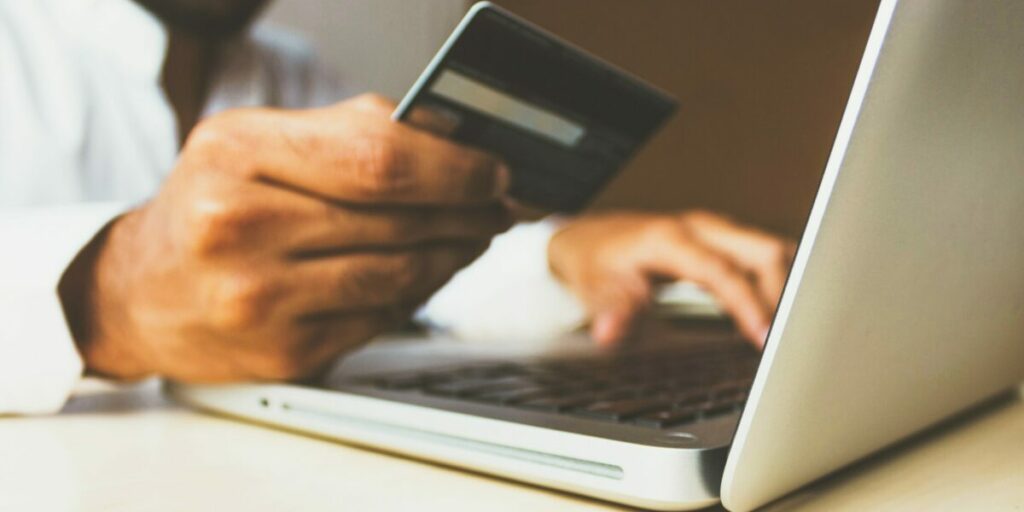 Best Practices for Managing Subscription Payments
Subscription-based businesses have been common in every part of the world for centuries, particularly in the retail and media sectors. They save effort on the part of both customers and merchants, and they provide businesses with one of the most valuable commodities in the modern world of commerce: monthly recurring revenue (MRR).
When it comes to handling your subscription payments in Stripe, there are a few things you should know.
A brief overview of how Stripe subscriptions work
When you want to sell a subscription to a customer, there are four elements involved:
Customers – this element stores all needed information about your customer, including their email address, payment methods, etc.
Products – the things you sell
Prices – the amount customers pay for your products. With subscriptions, Stripe allows you to set different pricing options based on length of time (annual vs. monthly subscriptions) or the subscription tier
Invoices – these are created every time you need to charge a customer for their subscription. The invoice includes a line item breakdown, taxes (if applicable) and total charge amounts
These elements are all incorporated into the status of the subscription, which dictates customer access to the product or service. If there is no customer information and no payment status, the subscription will not be active.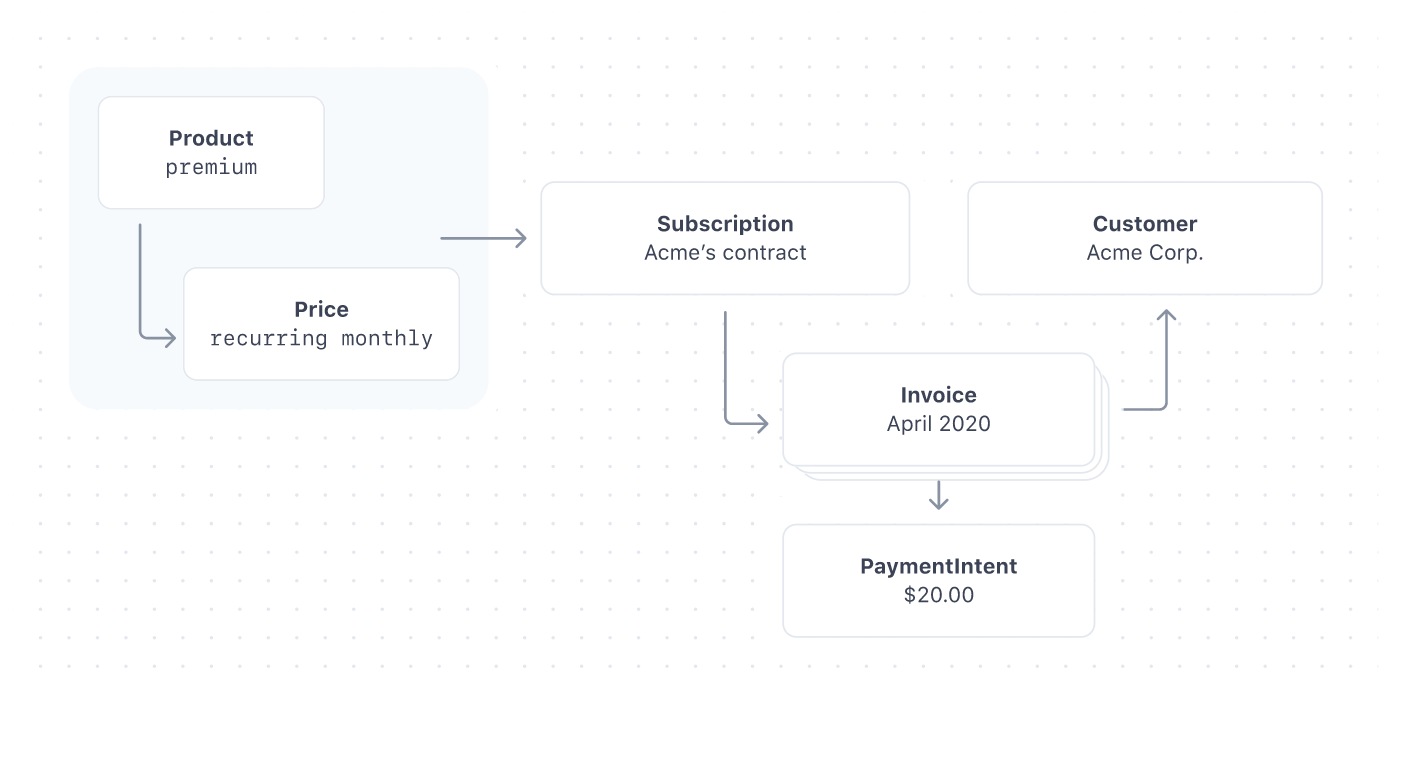 Using the Stripe API, you can integrate each of these elements into your ecommerce store's order flow. Most of these details will typically be acquired on check-out pages, but some of them may come from initial landing pages or account setup pages. For more information about integrating subscription elements, check out the Stripe documentation overview on subscriptions.
Tips to minimize subscription churn
Churn is the enemy of subscription businesses. A certain amount of it is unavoidable – people's financial situations may change, or they may lose interest in your product or service, or switch jobs or employers. However, it's possible to make significant improvements in your revenue and profits by improving your churn rate even a small amount, depending on the size of your business.
With this in mind, there are several easy steps you can take to make sure you maintain as much subscription revenue as possible:
Billing cycles
Your subscription billing cycle is what determines how often your customers are billed for their subscription. To reduce churn, you want to communicate billing cycles clearly and promptly so that there is no confusion or uncertainty with regards to when you will be charging your customers' payment methods for the subscription. This is more of a preemptive step, but is still important to cut down on subscription lapses. If possible, give your customers a few different options for billing cycles. It's common practice among subscription-based businesses to offer a discount for an annual or quarterly billing cycle (as opposed to monthly), but this setup may not be possible depending on your business model.
Allow prorating
What happens if someone wants to sign up for a monthly subscription in the middle of the month? Sure, you can bill them to start their subscription on the 1st of the next month, but that's an inconvenience to the customer – most people expect that they'll be charged for something as soon as they provide their payment information. The problem gets even worse if they aren't able to access their subscription until the first of the next month. Instead, make sure you allow them to make a partial payment towards the prorated amount for the current month, then switch them to a regular monthly payment plan for the following month.
Actively communicate
Most customers will be relatively forgiving of unexpected issues or situations – provided you are prompt and transparent in your communication. As soon as there is a payment issue, subscribers should get an email notification explaining the problem and giving them an easy way to correct it. If there is a date by which their subscription will lapse if they don't make a payment, include that information as well.
Reiterate the subscription benefits
While customers may have previously been aware of the advantages of subscribing to your product or service, they might have forgotten about specific benefits of being a subscriber. , especially if it's been a while since they originally created their account.
Customizing Stripe for subscription management
Email and customer service tips are helpful and can go a long way to reducing subscription churn. On the other hand, to capture more initial subscription business, it's best to consider how you organize your site's design and purchase flow, from the initial landing page that customers access all the way through the final confirmation page that lets them know their purchase has gone through successfully.
There are a few more sophisticated features that you can incorporate to ensure that customers have as many options as possible, such as:
Custom payment amounts. Many subscriptions created by nonprofits and other charitable organizations come in the form of recurring donations on a monthly basis. While it's okay to have standard donation amounts, many subscription donors would prefer to set their own amount so that they can give even more than the options provided.
Free trials. Many SaaS companies today offer free trials for anywhere from 24 hours to a whole month. But in order to minimize purchase friction, you want to ensure that subscribers automatically get charged when their free trial ends and their paid subscription begins.
Initial setup fees. It's also relatively common for merchants to charge a one-time setup or subscription fee, to help cover the costs of onboarding a new customer or simply earn a bit more revenue from each transaction, depending on the structure of the business. Reducing or removing initial setup fees can also be a great way to incentivize people to purchase longer subscriptions. For example, if someone pays for an annual plan instead of a monthly one, you might offer to waive their setup fees. This benefits both parties – customers save money on something they were likely going to buy anyway, and you get recurring revenue for a longer period of time than you might have originally.
Non-card payments. While credit and debit cards are still popular, advancements in technology have seen the rise of alternative digital wallets like Apple Pay and Google Pay. Not only are these much more convenient for most people to make purchases, they also provide an extra layer of security that gives buyers more confidence – making them more likely to make a purchase.
How WP Simple Pay Can Help
Unless you have lots of technical experience, it can be difficult to set up the right parameters for all of these different subscription options without the right tools in place. Using WP Simple Pay, your business can do all of the above and more by giving you control over your Stripe forms directly in your WordPress dashboard. There's no need to worry about a complicated API or trying to customize your WordPress theme. Allow WP Simple Pay to take the complexity out of subscriptions and many other parts of your WordPress ecommerce business. Check out our fully-functioning customizable demo to learn more and get better acquainted with how the plugin works.