Introducing WP Simple Pay 4.7.3 with Beautiful Emails and Powerful Insights
Today, we're super excited to announce WP Simple Pay 4.7.3.
The latest version of WP Simple Pay brings even more customization options to your email receipts and payment confirmations. Additionally, it is now easier than ever to stay up to date with your website's payment form performance with the new "Summary Report" email that gets delivered directly to your inbox every week (or month).
Styled Email Templates
As businesses increasingly rely on online transactions, it's essential to make a great impression on customers at every touchpoint. It is now easier than ever to send beautiful branded email receipts and notifications to your customers. Simply upload your website's logo or header image and optional footer content that is included in all emails sent to your customers.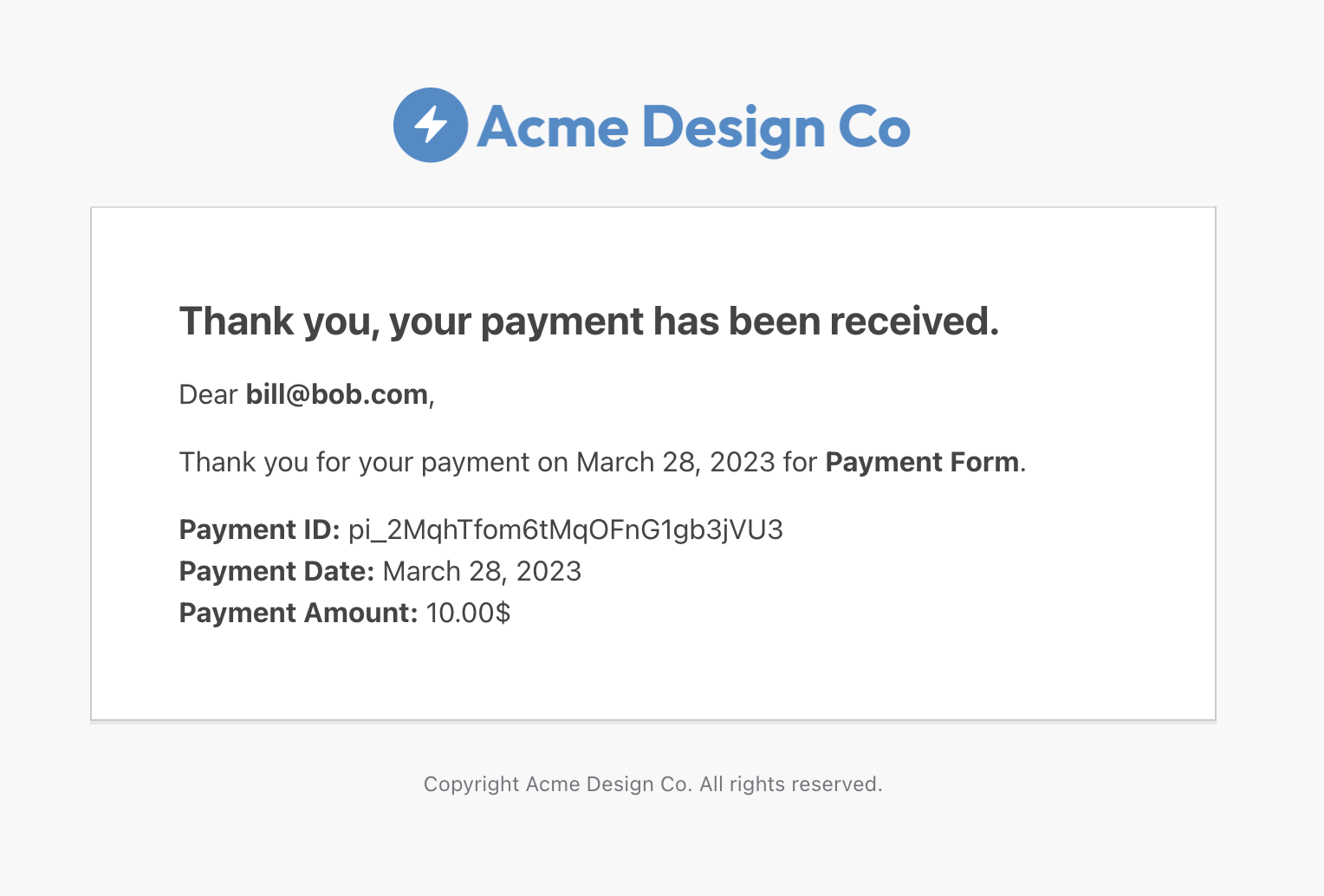 The new template styles also ensure your email receipts and notifications appear consistently across many different email clients and device sizes, creating a cohesive and professional look.
Summary Reports in Your Inbox
We are also excited to announce the new Summary Report email that gets delivered to your inbox each week. This report provides an easy-to-digest overview of your payment form gross volume, successful payments, and customers.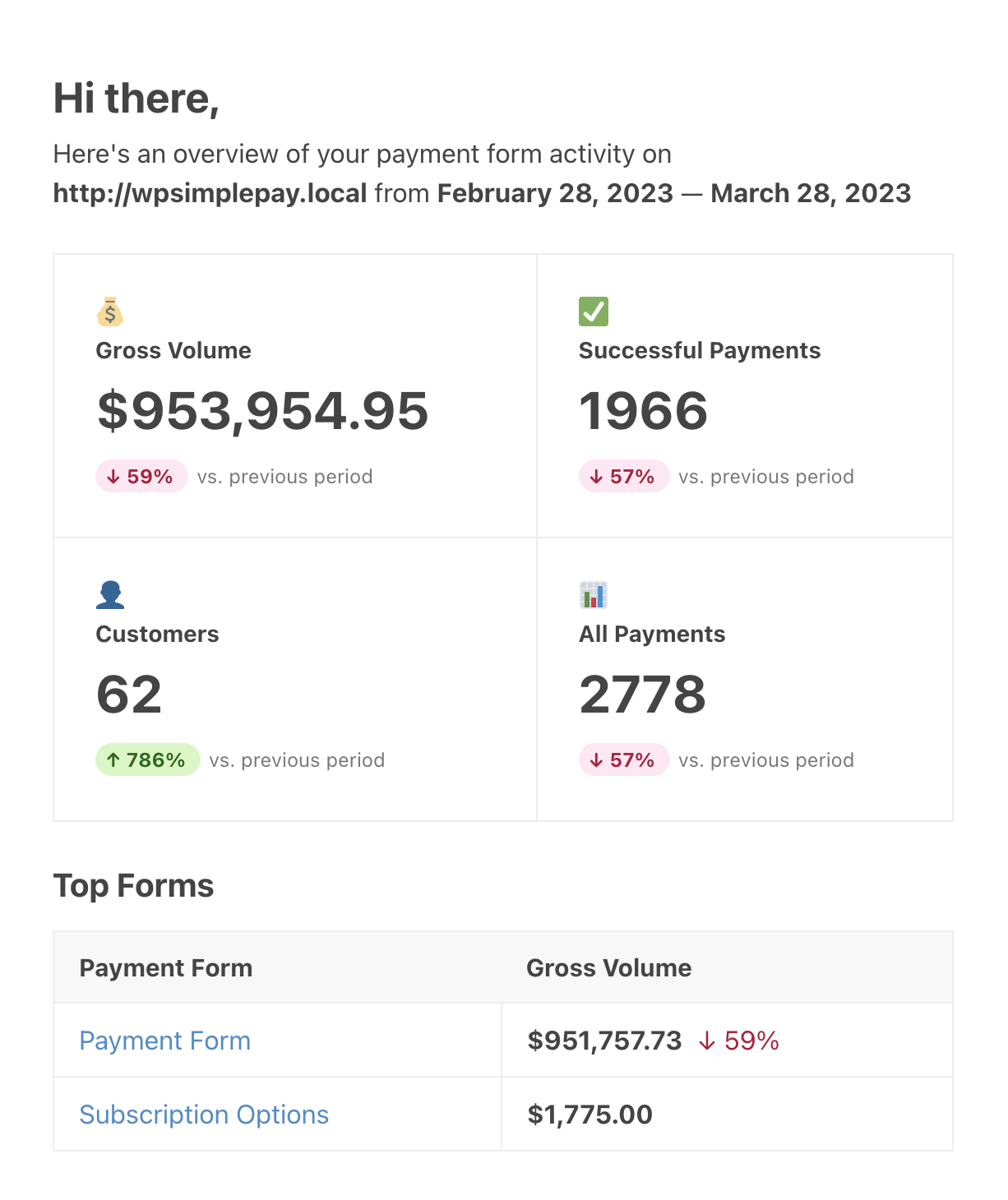 Receiving regular updates about the performance of your payment forms is imperative for tasks such as determining the success of a marketing campaign or identifying areas for improvement. Our weekly summary report provides you with the insights needed to take action and drive growth.
Try the New Update Today
The new Styled Email Templates and Summary Report email are available in the latest version of WP Simple Pay today. We really hope you give it a try. Have any questions? You can reach our customer support team here, and they'll be happy to help you out.
If you're not using WP Simple Pay Pro yet, just click here to get started today! It's the best Stripe payments plugin available, and we're making it even better with each update. As always, a huge thank you for your continued support.