5 Best Contact Form Plugins for WordPress
Looking for the best WordPress contact form plugin to help grow your business?
If you've spent any time at all looking through the free options available in the WordPress.org plugins repository in addition to the premium options, you've probably realized how challenging it can be to pinpoint the right contact form plugin for you.
In this article, we'll narrow down the best contact form plugins so you can more confidently add the one that is best suited for your needs to your WordPress site.
What is a Contact Form?
A contact form is a web-based form hosted on a website that visitors can use to send the site owner messages regarding all kinds of topics.
Once a visitor submits a contact form, the site owner automatically receives an email notification that includes the message.
The best part about contact forms is that you can communicate with your visitors without having to disclose your email address, preventing spammers from having access to your email address.
Why Should You Use a Contact Form Plugin?
A contact form plugin allows you to create a form on your site that you can customize to include specific fields or questions.
Plus, you can customize the confirmation message that is displayed after your users submit the form.
With a contact form plugin, you can also choose where the form submission is sent to ensure that your users receive a timely response after they've reached out to you.
In addition to all of that, contact forms allow you to keep track of inquiries, feedback, and drive revenue through lead generation.
Some of the best contact form plugins can be easily integrated with powerful tools such as Zapier to help streamline your workflow. 
Overall, you'll need a contact form plugin if you're wanting to increase customer retention and improve user engagement and communication.
Choosing the Best Contact Form Plugin
With so many contact form plugin options available including free versions in the WordPress.org plugin repository and premium plugins, it can be challenging to narrow down which one is right for you.
Here are just a few key elements you'll want to consider before committing to a contact form plugin for your WordPress site:
Pricing: Although there are tons of free contact form plugins out there, not all of them offer the features you need. Some premium contact form plugins include a cost that is worth it in the long run when you factor in how the extra features you'll get can help you grow your business.
Needs: There are contact form plugins specifically designed to collect information that you can use to build your email lists and generate leads. Other contact form plugins specialize in collecting payments or donations in addition to contact information. It's important to understand how you can maximize your contact form plugin based on your goals.
Features: Determine whether you need an advanced contact form plugin that offers complex capabilities or if a simpler one that offers less features will do.
To help you decide on the right contact form plugin, we've selected five of the best overall plugins for this article.
Based on our experience, knowledge, and research, the following contact form plugins offer the most comprehensive functionalities for almost any business.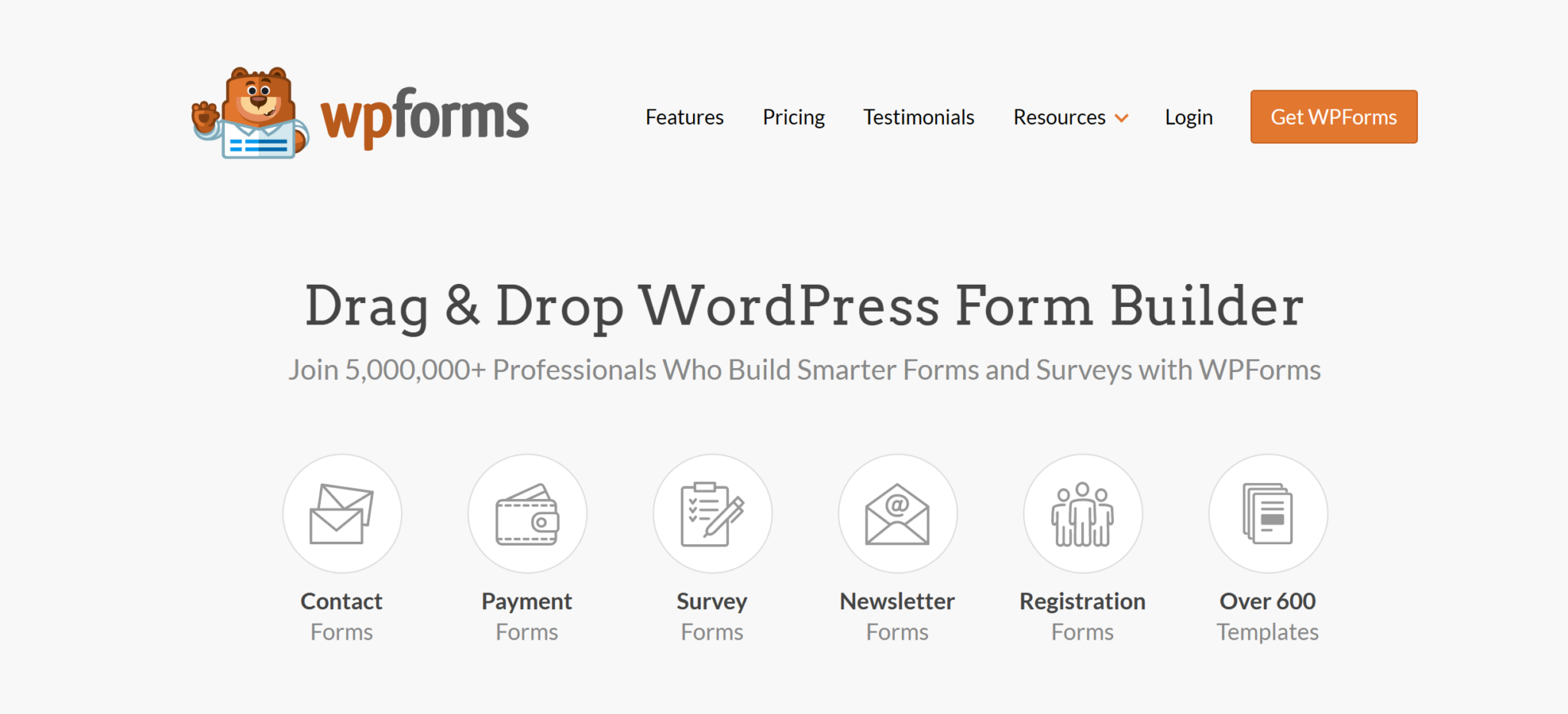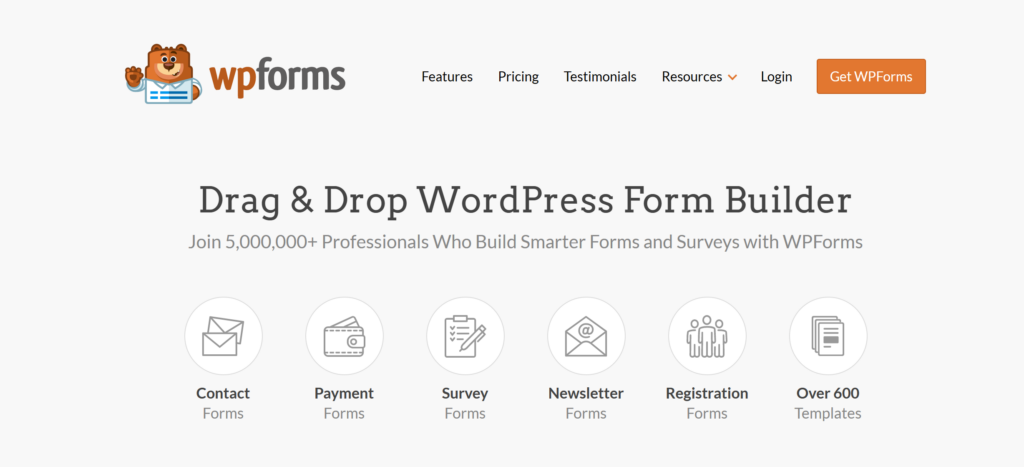 WPForms is the best drag-and-drop WordPress form builder. It lets you easily create custom contact forms, surveys, payment forms, and more using 600+ form templates. 
Currently, WPForms is trusted by over 5 million sites as the best forms plugin because it is the most beginner-friendly option available.
With its top priority being user experience, WPForms lets you create tons of different kinds of forms including feedback forms, subscription forms, surveys, polls, and payment forms in minutes without writing any code.
The free version, WPForms Lite, is available in the WordPress.org plugin repository. It comes with basic features including form fields, CAPTCHA for spam protection, email notifications, and a standard form confirmation page.
To get access to advanced features like marketing integrations, email summaries, entry management right from the WordPress dashboard, file uploads, and much more, going with a premium WPForms plan is the best choice.
For example, the WPForms Plus plan integrates with popular email marketing platforms like MailChimp and Drip to help you improve your communication with your subscribers, while also growing your email lists.
Additionally, to help boost conversion rates as well as form completion rates, WPForms Pro offers several features. Its interactive conversational forms allow users to ask questions in a chat format, making the communication feel more human-like. The plugin even lets you capture data from partial form submissions to generate leads.
Aside from conversion tools, WPForms Pro also integrates with widely-used payment processors like Stripe, PayPal, and Square, which allows you to accept one-time or recurring payments directly on any form you create.
Pricing: Starts at $49.50/yr. You can also get started with WPForms Lite, the free version of the plugin that offers essential contact form builder features.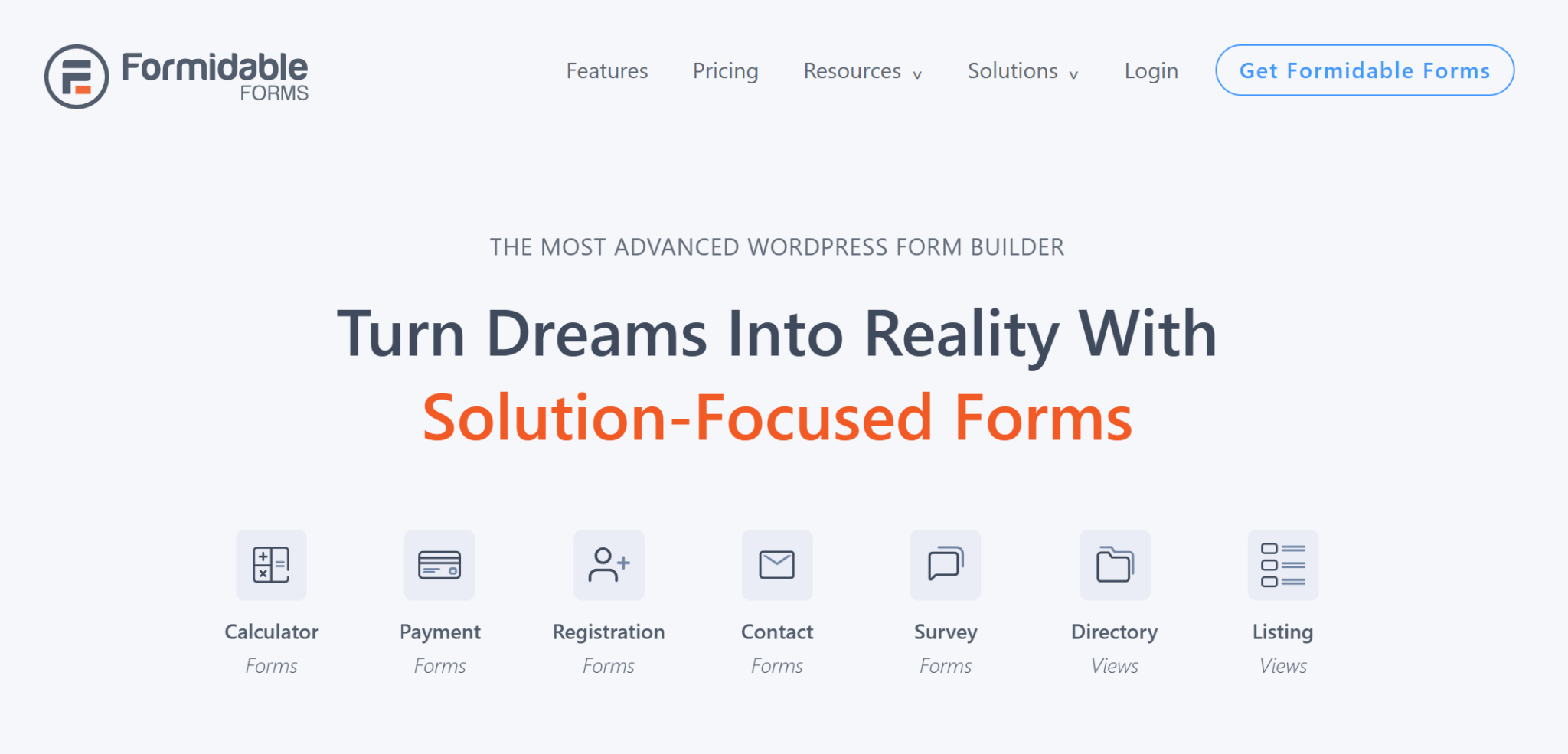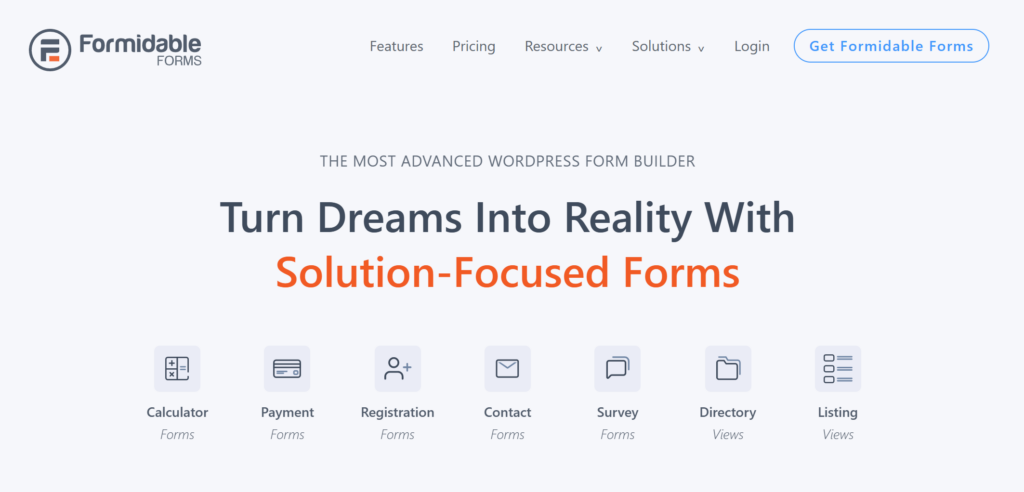 Formidable Forms is a flexible and powerful plugin for WordPress that, combined with 30+ addons, lets you take your forms far beyond just contact forms.
The all-in-one plugin lets you use a drag-and-drop interface to create more advanced forms such as quizzes, surveys, payment forms, registration forms, profile forms, and more.
Similarly to WPForms, Formidable Forms has tons of pre-built form templates for you to choose from depending on your needs.
Aside from that, Formidable Forms is the only form builder plugin for WordPress with fully integrated views, which allows you to build applications in WordPress so you can display form data on the front end of your site.
For example, the plugin lets you create custom applications for your site including job boards, staff directories, testimonials, recipes, and more using its Views feature.
The plugin also integrates with several tools including Zapier to help connect your forms with 5,000+ apps. This means you can automate repetitive tasks and create customized workflows.
Formidable Forms is more complex than WPForms, yet less intuitive, making it a great option for more advanced developers and agencies looking to build upon form-based solutions or create data-driven applications.
Pricing: Starts at $39.50/yr. You can also get started with the basic features of the contact form plugin by installing the free version of Formidable Forms.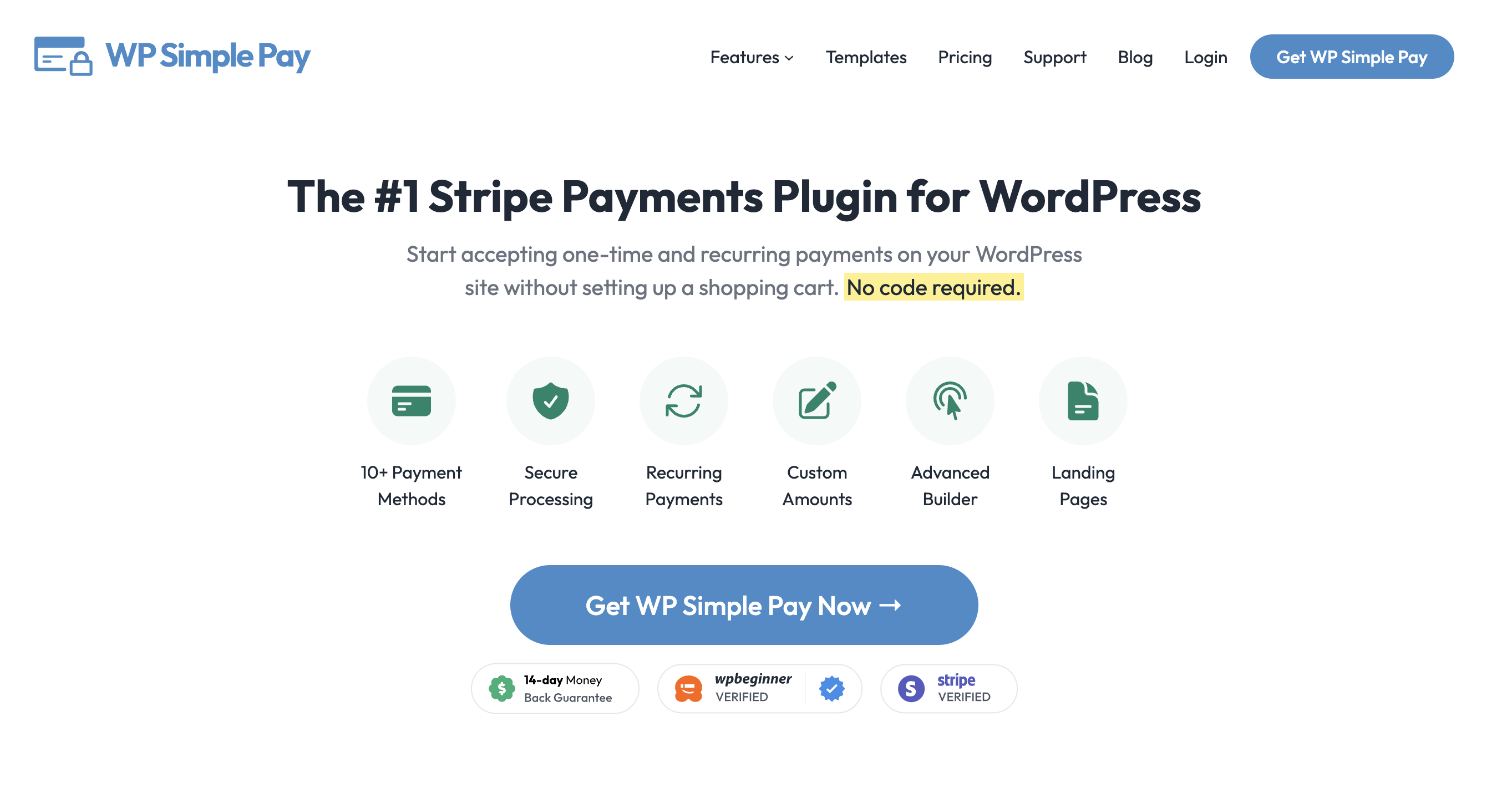 WP Simple Pay is the #1 Stripe payments plugin for WordPress. The plugin lets you create payment forms for tons of different products and services without needing any coding skills. Its pre-made template forms and drag-and-drop form builder interface allow you to get a payment form up and running on your site within minutes.
Additionally, with WP Simple Pay, you can easily accept one-time or recurring payments on your site without having to build a complicated eCommerce site or shopping cart. You can also customize the fields within the form to collect specific information from your customers such as a valid phone number, email address, and shipping address.
Aside from that, the plugin also lets you send the customer data collected during checkout to Stripe. This means you can view records, reports, and exports in your Stripe dashboard.
If you're looking for the simplest way to collect online payments on your WordPress site and store additional customer information, WP Simple Pay is the right choice for you.
Pricing: Starts at $49.50/yr. The free version, WP Simple Pay Lite, is also available with fewer features.
Remove the additional 3% fee!
Most Stripe plugins charge an additional 3% fee for EVERY transaction
…not WP Simple Pay Pro!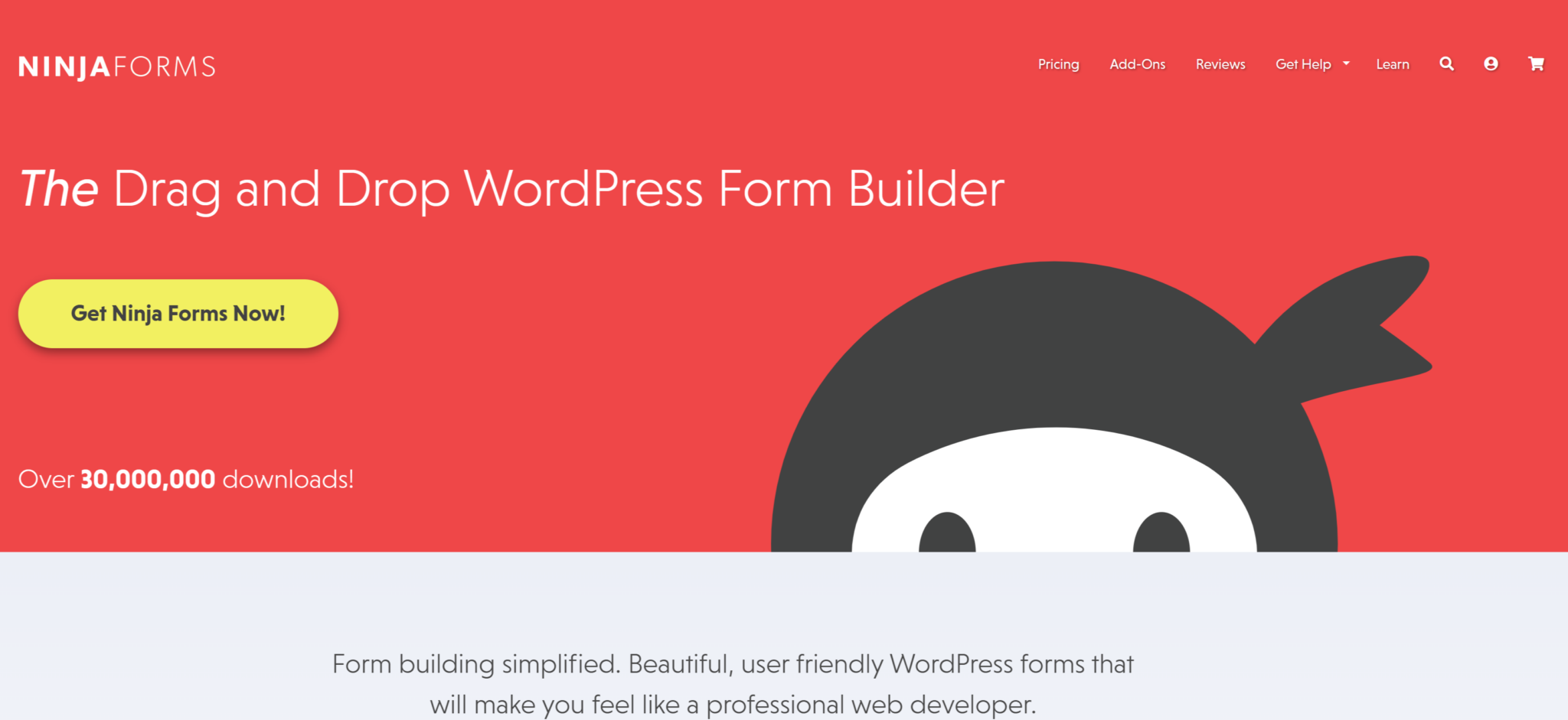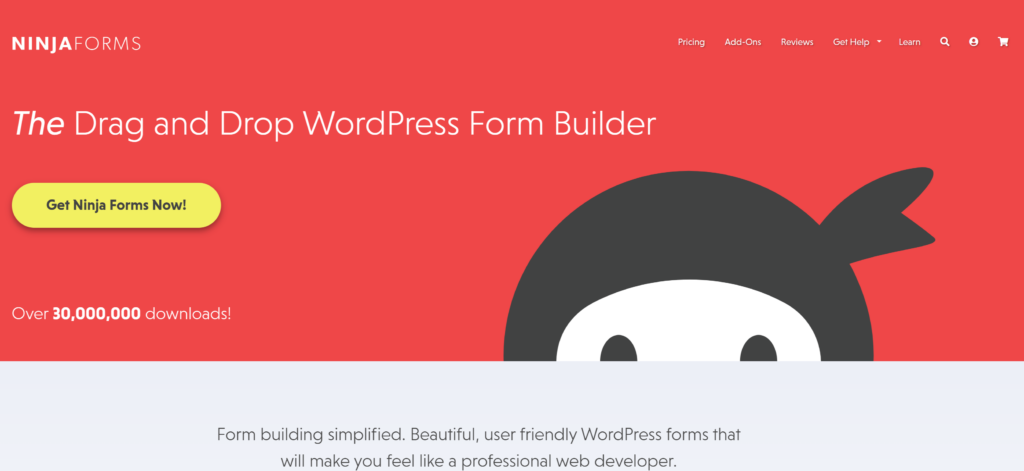 Ninja Forms is a popular contact form plugin for WordPress that lets you create interactive contact forms for just about anything including signup forms, registration forms, and lead generation forms.
Similarly to WPForms, it features a no-code, drag-and-drop form builder that lets you create forms for your WordPress site quickly and easily.
The plugin also integrates with several email marketing solutions like MailChimp and Constant Contact so you can grow your email lists and communicate better with your customers.
Ninja Forms allows you to collect payments using Stripe, the best payment processor available.
Pricing: The main plugin is available for free, while each add-on comes with a cost. The cheapest plan starts at $49/yr. and includes four basic add-ons. Ninja Forms also offers a 14-day money back guarantee.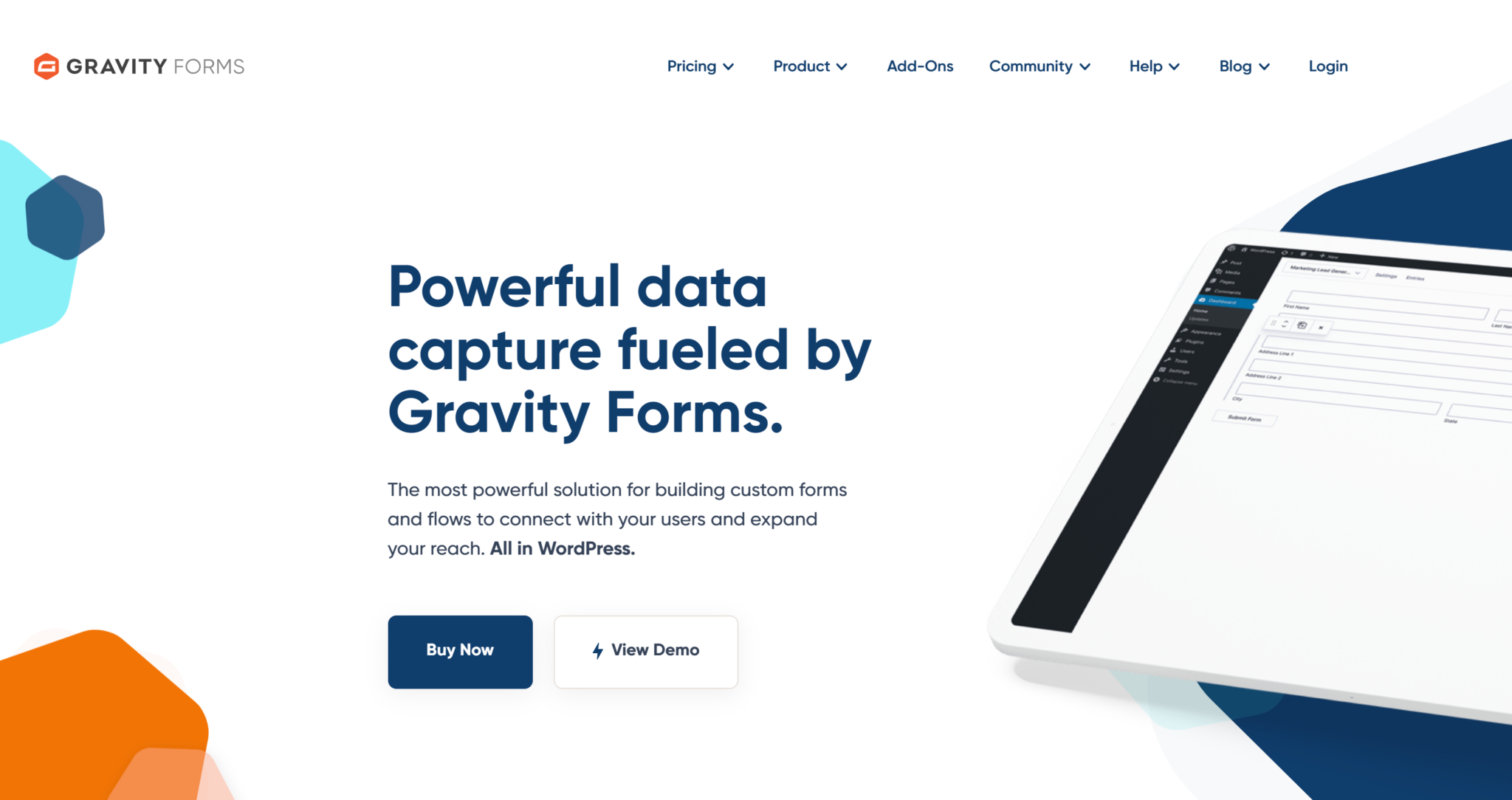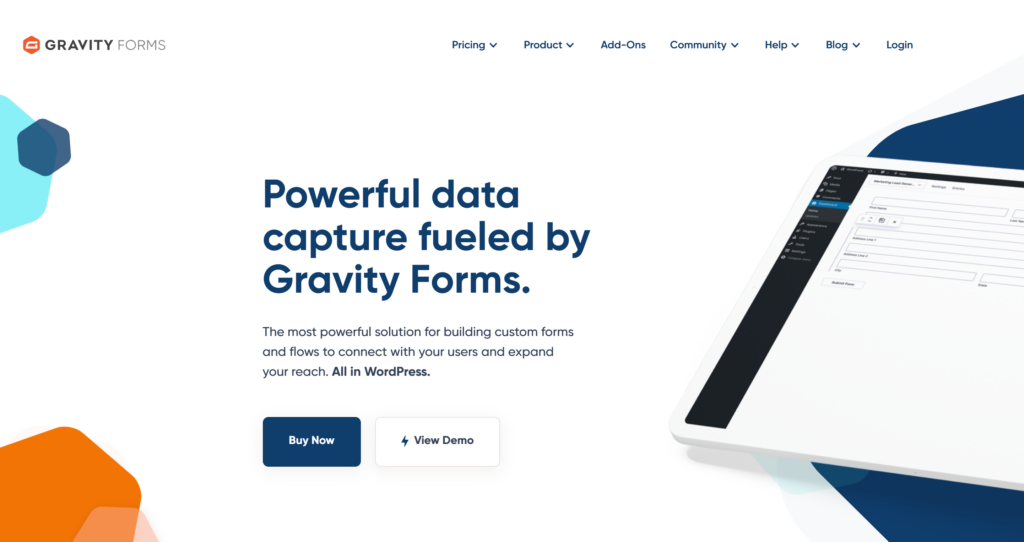 Gravity Forms is an advanced contact form plugin for WordPress that lets you create quizzes, surveys, user-submitted content, and web directories with the help of addons.
Similarly to WPForms and Formidable Forms, Gravity Forms offers built-in features that allow you to easily create, customize, and automate your forms.
The plugin also offers several data collection features to help you boost conversions such as the ability to capture user data from abandoned forms.
Gravity Forms integrates with Stripe along with additional payment processors to let you securely receive online payments.
One important factor to keep in mind is that Gravity Forms does not have a free version. This means that it can be pricier than other WordPress contact form plugins like WPForms and Formidable Forms.
Pricing: Starts at $59/yr. To get more advanced features, you'll need to purchase the Pro plan.
Hopefully this article has helped you learn more about the best contact form plugins for WordPress so you can decide which one best suits your specific needs.
If you liked this article, you might also want to check out best page builder plugins for WordPress.
What are you waiting for? Get started with WP Simple Pay today!
To read more articles like this, follow us on Facebook and Twitter.