[New] Introducing Phone Number Validation in WP Simple Pay 4.7.4
Today we're super excited to announce WP Simple Pay 4.7.4, which features a phone number validation system designed to enhance follow-up communication with your customers.
The new phone number validation system brings a smarter, more powerful "Phone" field to your on-site payment forms that offers international phone number validation as well as country-aware formatting placeholders.
Let's take a deeper look at the smart "Phone" field and why it's essential to your communication with customers.
Phone Number Validation
The importance of collecting a valid phone number from customers during the checkout process cannot be understated.
A valid phone number is critical to ensuring that follow-up communications required for the purchase are possible. This includes communications related to the order, shipping, and delivery, as well as any post-sale support or customer service.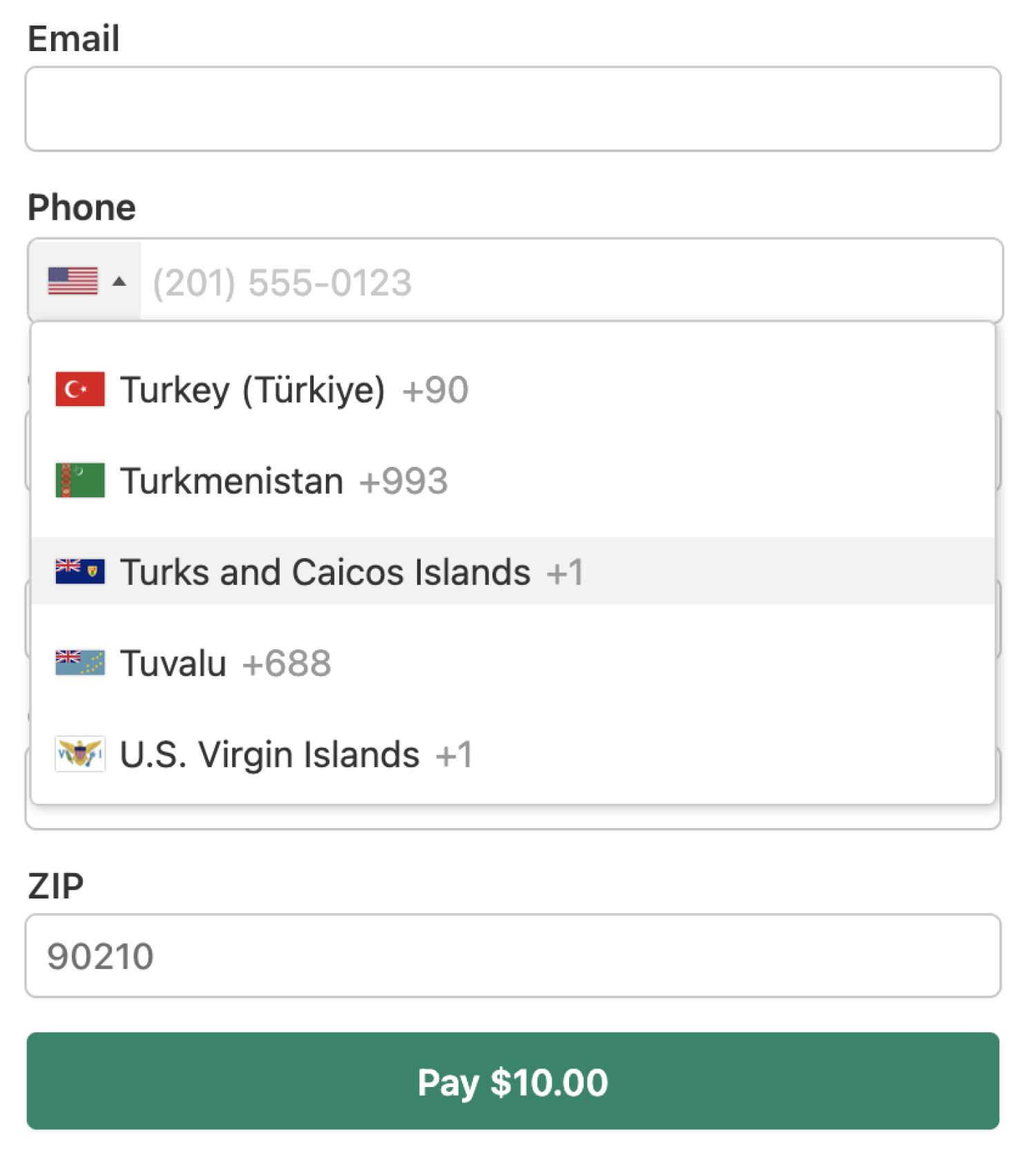 The new phone number validation feature includes an intelligent field validation system that confirms the entered phone number is in the correct format for the selected locale, reducing the likelihood of typos or errors.
We've also added localized placeholders to make it even easier for your customers to enter their phone number. With the easy-to-use dropdown menu, users can select the country their phone number originates from, and the relevant formatted phone number placeholder is automatically shown.
Improving Customer Retention & Communication
With a valid phone number, you can more confidently leverage powerful tools like ChurnBuster and Twilio to improve customer retention and communication.
Payment recovery products such as ChurnBuster can be used to automate follow-up communication for failed payments.
Additionally, services such as Twilio can send automated SMS notifications for order updates, appointment reminders, and customer support.
As a result, you can enrich customer experience, increase payment recovery rates, and ultimately drive more revenue for your business.
Overall, intelligent phone number validation is an effective new feature that will help you perform follow-up communication tasks related to SMS notifications more efficiently.
Along with this powerful new update, we've made additional advancements to a few of the features you've already been counting on. For example, we've improved on-site payment form "Email" fields to ensure that your customers are only ever asked once for their email address during the checkout process.
Optimize Notification Automation Today
Intelligent phone number validation and localized placeholders are available in the latest version of WP Simple Pay today. We really hope you give it a try!
Have any questions? You can reach our customer support team here, and they'll be happy to help you out.
If you're not using WP Simple Pay Pro yet, just click here to get started today! It's the best Stripe payments plugin available, and we're making it even better with each update. As always, a huge thank you for your continued support.