[New] Introducing Fee Recovery – Remove Stripe Fees and Earn More!
Today we're super excited to announce WP Simple Pay 4.6.6, which adds support for Fee Recovery – a way to allow your users to pay the Stripe payment processing fee, so you can collect the exact net amount you've anticipated for payments without any deduction.
Additionally, we've expanded our anti-spam protection by adding support for hCaptcha, the most popular Google reCAPTCHA alternative.
Remove Stripe Processing Fees With Fee Recovery
You may've noticed when you collect a $10.00 donation or payment, only $9.41 ends up in your Stripe account. This is because Stripe – like all payment processors – charges a fee to process payments through their system. Because processing fees are usually percentage based, the more money you collect, the higher the fee will be. With Fee Recovery, you can now force or request your users to pay the Stripe processing fee amount.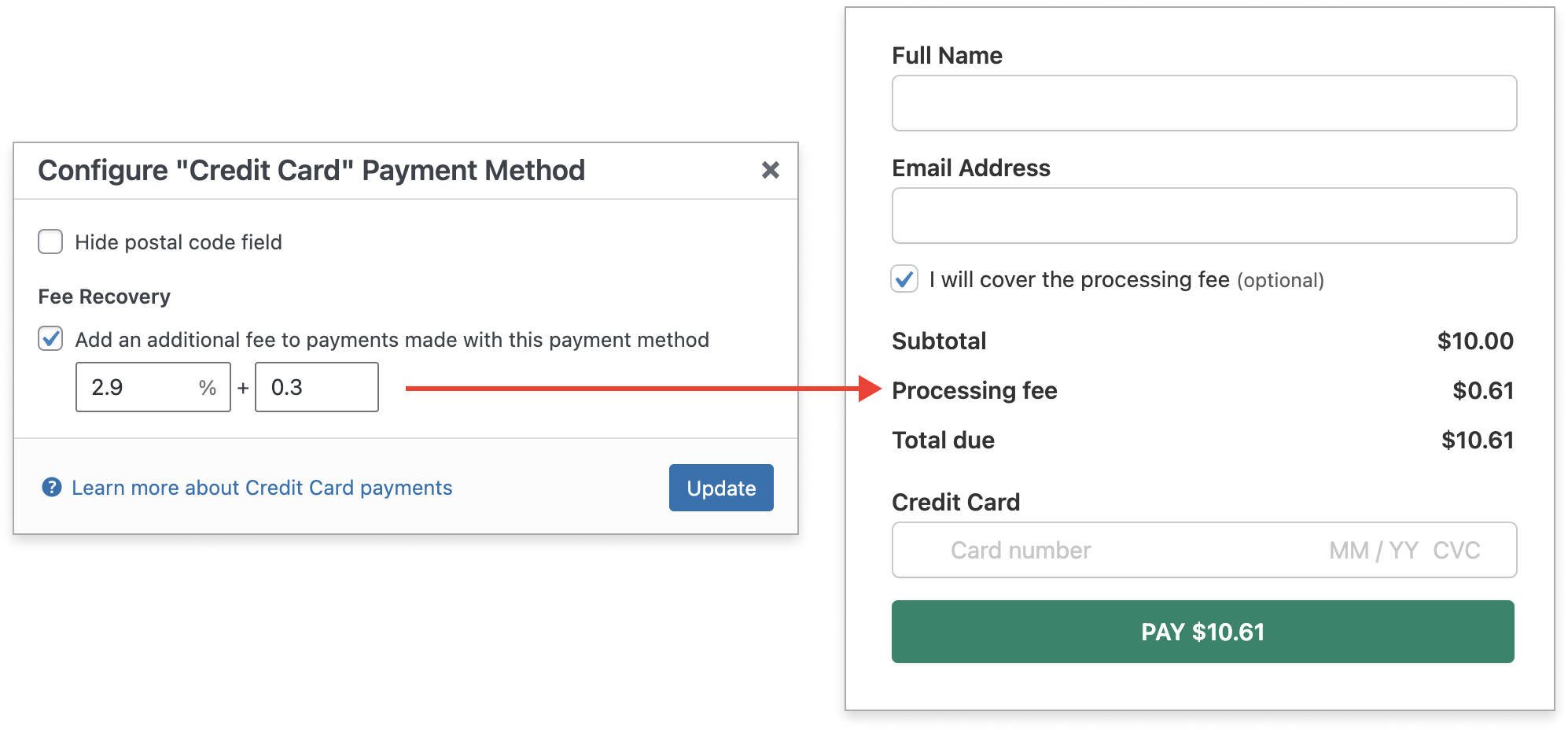 Fee Recovery works by adding an additional amount to the payment being collected. That way, you can ensure you collect the exact net amount from your customers just as you've specified in the Price Option settings in WP Simple Pay.
For example, a $10.00 payment is transformed into $10.61. When the Stripe processing fee is deducted from $10.61 your Stripe account ends up with exactly $10.00.
Additionally, Fee Recovery can be configured on a per-payment method basis. For example, you can charge a processing fee for credit cards but not for direct debit payments, which usually have a much lower fee.
hCaptcha Support
Protecting yourself from spam and fraudulent payment attempts is important. Fraud payments can affect your Stripe account's ability to accept payments and cost you money with dispute fees and refunds. WP Simple Pay offers request rate limiting, email verification, and CAPTCHA alongside Stripe Radar.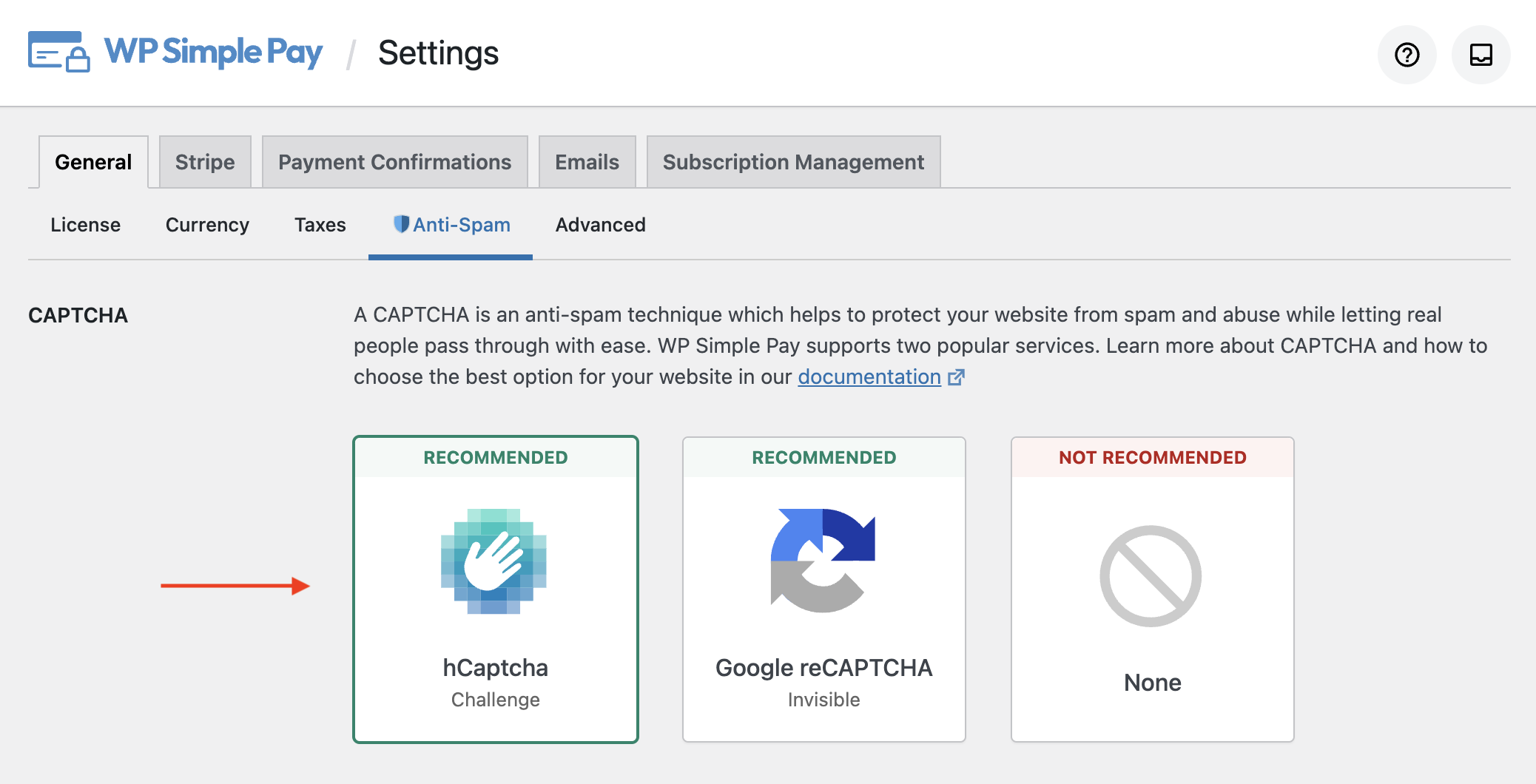 hCaptcha is the most popular Google reCAPTCHA alternative with a "privacy-first" approach, making it more compatible with some privacy laws and regulations. hCaptcha uses a picture-based challenge to determine if the payment attempt is legitimate or not.
Try the New Update Today
Fee Recovery and hCaptcha are both available in the latest version of WP Simple Pay. We really hope you give it a try. Have any questions? You can reach our customer support team here, and they'll be happy to help you out.
If you're not using WP Simple Pay Pro yet, just click here to get started today! It's the best Stripe payments plugin available, and we're making it even better with each update. As always, a huge thank you for your continued support.