Introducing the New Dashboard Widget, Help Panel, and More
Today we're super excited to announce WP Simple Pay 4.4.6, featuring a new Dashboard Widget, Help Panel, and more.
These powerful new features will simplify your workflow and provide valuable insights about your payment forms. Track transaction volume across payment forms and access additional help and resources without leaving the WordPress dashboard.
View Top Performing Payment Forms
Have you ever wished you could quickly see how much money a specific payment form has collected on a given day?
Now when you visit the WordPress dashboard you can easily view transaction volume for the last 7 or 30 days without needing to go off-site and log in to Stripe. Additionally the widget lists the top 5 highest performing payment forms for the given date range.
Transaction volume for the previous period is also displayed in the report making it easy to quickly compare performance and continue optimizing your forms.
Get Help Quickly
It is always our goal to make WP Simple Pay easy for everyone to use. With features like the simple setup wizard, payment form templates, and page builder integrations it is easier than ever to start accepting payments.
However, we understand that sometimes you may need additional help. With the new Help Panel directly inside of WP Simple Pay you can search our extensive list of documentation articles without leaving the WordPress dashboard. Still can't find what you need? A quick link to contact our world class support team is also right at your fingertips.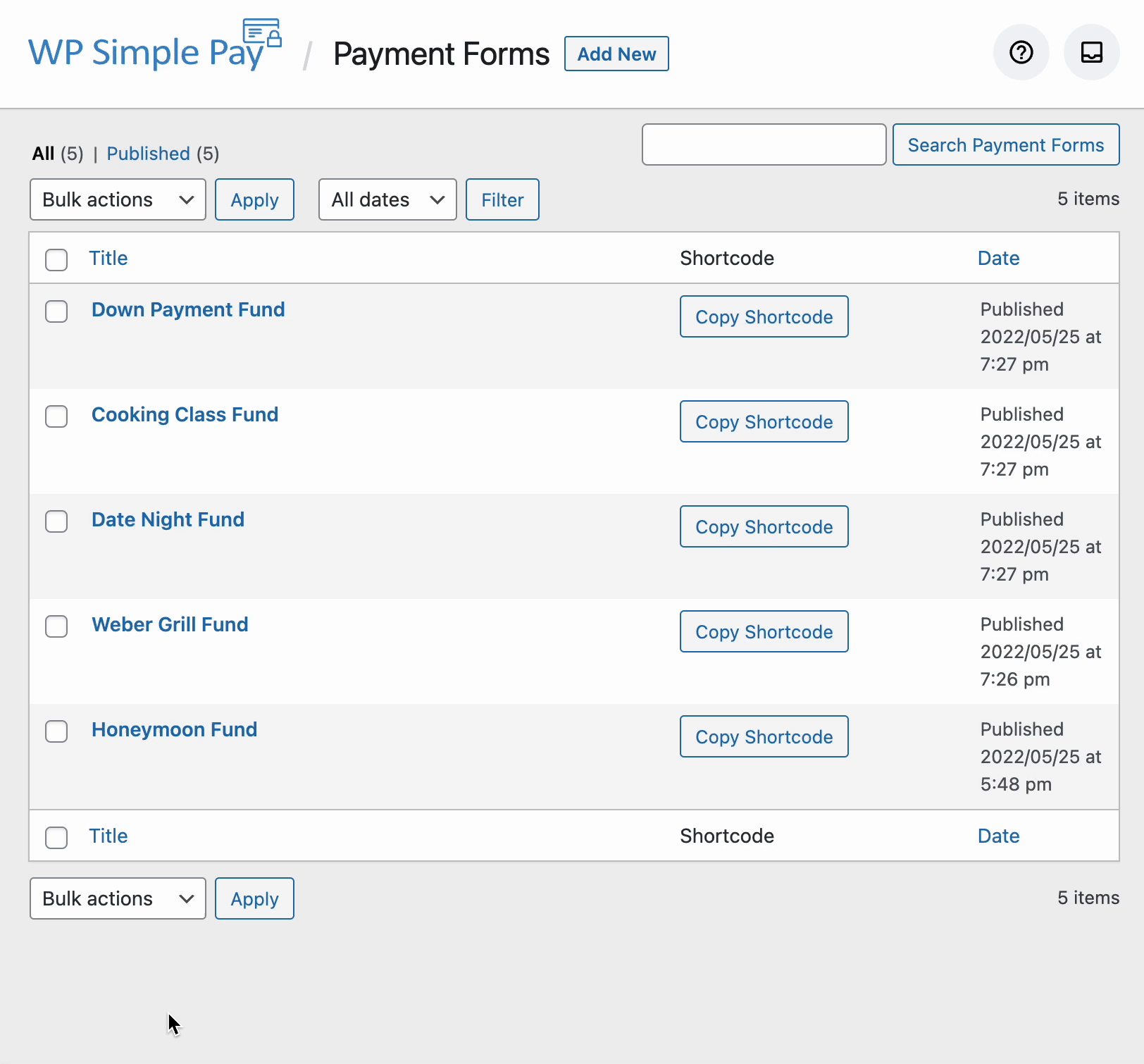 Stay Engaged with Invoice Receipts
Before now it was only possible to send a single email receipt at the time of initial subscription activation. It is now possible to send subsequent email receipts every time a recurring payment is processed.
Invoice receipts provide a great way to stay engaged with your customers after their initial purchase. Easily customize the email separately from the initial receipt to tailor messaging towards loyal customers.
Try the New Update Today
We hope you find the new dashboard widget report, help panel, and enhanced email functionality in the latest version of WP Simple Pay make it easier than ever to create and optimize your payment forms.
Have any questions? You can reach our customer support team here and they'll be happy to help you out.
If you're not using WP Simple Pay Pro yet, just click here to get started today! It's the best Stripe payments plugin available and we're making it even better with each update. As always, a huge thank you for your continued support.