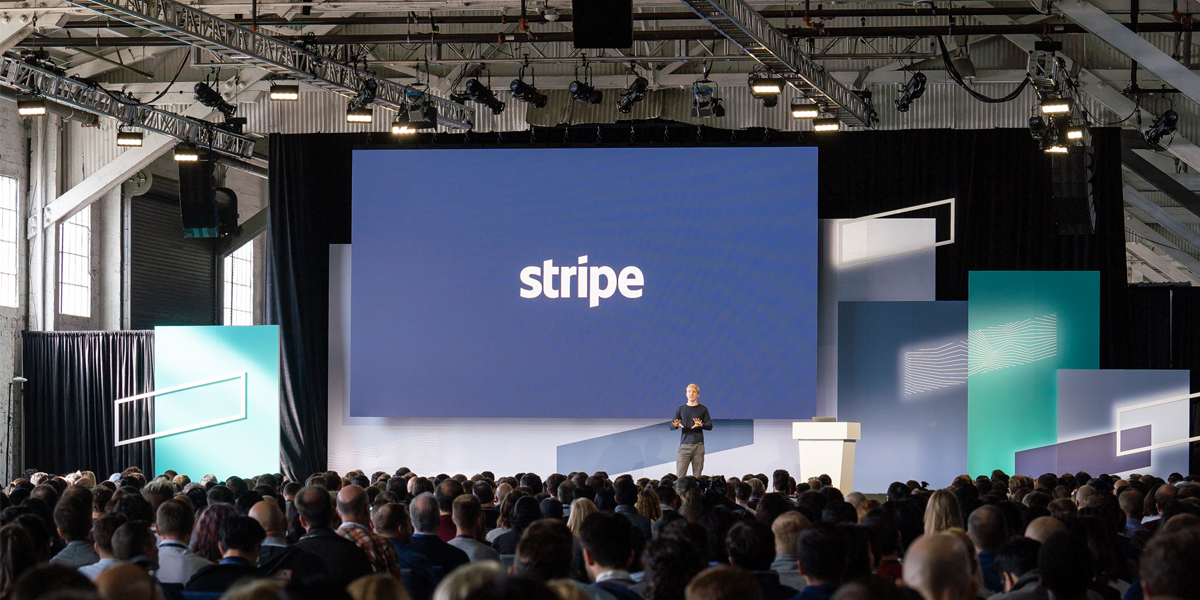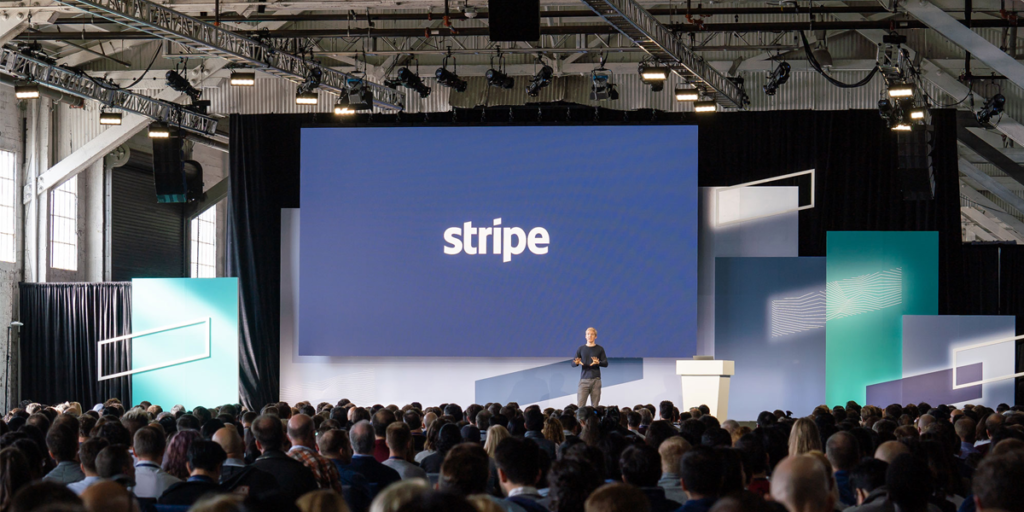 What to Know From Stripe's Latest Annual Conference
If Stripe is your payment processor, it represents an important part of your business. So it's important to keep up with changes, improvements, and future plans. A new product or feature could have a big impact on your business.
In September 2019, Stripe held their annual conference in San Francisco called Stripe Sessions 2019. Sessions is "a conference designed to explore the future of payments, help businesses scale faster, and connect leaders from high-growth companies." This is where the company shares their roadmap and gets direct feedback from their biggest customers.
There were three big takeaways from Sessions 2019 that every Stripe user should know.
Stripe Launched Stripe Capital
The biggest announcement was the launch of Stripe Capital. According to Stripe, "Stripe Capital provides access to fast, flexible financing for you to grow your business."
Stripe Capital is a unique way to get funding for your business. This service advances cash to Stripe customers. Customers pay back the loan out of future sales they make on Stripe's platform. The loan amount and repayment schedule are based on the customer's transaction activity with Stripe.
The goal behind Stripe Capital is to give the Stripe customers quick (next-day) access to funds for two basic reasons.
Cover cash flow gaps. Sometimes you just need a little cash to get through the week while you wait on a client to pay you. If you have a relationship with Stripe, you can get a few bucks right away so you stay in business.
Help with growth. Growth requires capital, but small businesses don't usually require much to grow to the next level. A quick $2,000 loan could mean making a big inventory purchase, paying a developer to finish your product, or making a paid advertising spend.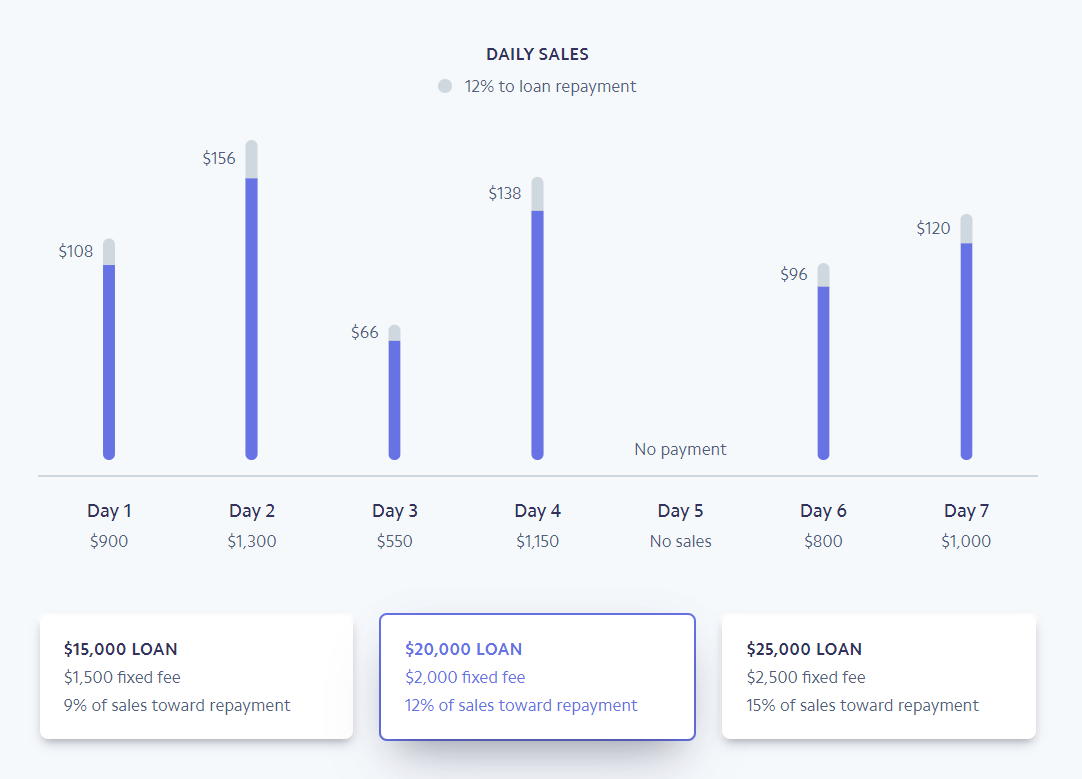 Here's how it works:
Log in to your dashboard to see if you are eligible for an advance based on your payment volume and history.
Select the amount of money you would like to borrow. The amount will determine the fixed fee you'll have to pay and your repayment rate.
Stripe will deposit the funds into your account, usually within the next business day.
Stripe will automatically pay down the balance of the loan with a percentage of your sales until the total amount is repaid.
As you can see, that is a remarkably convenient way to borrow some cash to run or grow your business. We expect a lot of small online businesses will use this service to purchase inventory, make payroll, and fund new products.
In an interview, Stripe co-founder and president John Collison said no specific limit has been set for the loans. They could potentially reach into the six figures. Based on financing trends so far, however, most loans are in the area of $10,000 to $20,000.
Stripe relies on its massive data analytics operation to determine which of their customers might take out a loan, and the likelihood of that customer paying it back. "We use our data to underwrite the loans," Collison said. "In the past you had to wait weeks or months while a loan officer reviewed an application, but we can see a customer's historical performance on Stripe and apply our machine learning models to do the work, analysing with no human intervention."
Why launch Stripe Capital? This product is part of their big push to diversify into other financial services. Essentially, they want to sell more products to their vast customer base. They also offer business incorporation and setup services, fraud management services, and more.
At the moment, Stripe Capital is only available to customers in the United States, but they intend to roll it out globally over time. It's accessible to both direct customers and business customers of platforms and marketplaces that use Stripe Connect. This means the customers of those marketplaces and platforms will also have access to Stripe Capital.
Stripe Is Available in 8 New Countries
There's not much to say here, but it's a good reminder of Stripe's constant growth. Stripe is now available in eight additional European countries: Poland, Estonia, Latvia, Lithuania, Slovakia, Slovenia, Greece, and Portugal. Customers in those countries can now use the full Stripe stack.
This is a significant expansion because Europe has one of the highest densities of software engineers in the world. There are thriving startup ecosystems in all eight of those countries. If you're one of those users who incorporate in Delaware, USA just so you can use Stripe, you may be able to operate from your home country now.
Stripe Launched a Corporate Card
At Sessions 2019, the Stripe team explained their new corporate credit card. This is another example of how Stripe is branching out into additional financial products in order to further monetize its customer base. The credit card has been in beta for a little while, but they're nearly ready to roll it out to the entire customer base.
"Today we're taking our first step in making it easier to manage your spend with the Stripe corporate card, a credit card for fast growing businesses," said Cristina Cordova, business lead, at the Stripe Sessions conference.
Stripe Corporate Card is a credit card backed by Visa that's based on your Stripe payment processing and bank history. You can use the Stripe Corporate Card anywhere that accepts Visa credit cards. According to Stripe, it's "the easiest way for everyone in your company to handle expenses."
This credit card is entirely free to use. There's no interest rate because you pay your statement balance in full each month. There are no other fees of any kind. No annual fees, no foreign transaction fees, and no late payment fees.
Like all of Stripe's products, you're protected from fraudulent transactions when you use the corporate card. You can report cards as stolen/lost and dispute payments right from the Stripe dashboard.
What's interesting about this card is how it helps you control spending. It comes with some unique tools that many other corporate cards don't offer.
Open multiple cards. Give a card to each person on your team so you can track their individual purchases.
Allow or block merchant categories. Don't want your employees spending money at restaurants? You can block them from using it at those establishments. You can also set spending limits (like a $500/month maximum) or time restrictions (like "no spending on Saturdays and Sundays).
Track receipts. Set the threshold dollar amount that your company requires receipts for (by default, it's set to $75). Stripe will send text messages to cardholders when they spend more than that amount, reminding them to submit their receipts. They can attach receipts by uploading them to the Stripe dashboard, replying to the reminder text with a photo, or forwarding the receipt to

[email protected]

from the card's designated email address. Stripe automatically reconciles the receipt to the correct transaction.
Furthermore, you can earn rewards for using the card. You get 2% cash back on your top two spending categories in a statement cycle, determined by your spending habits. For instance, your top two categories may be software and airlines one month. Your top categories may be hotels and restaurants the next month. You earn 1% cash back on everything else. Cash back rewards are applied right to your monthly statement as a credit so you never lose them.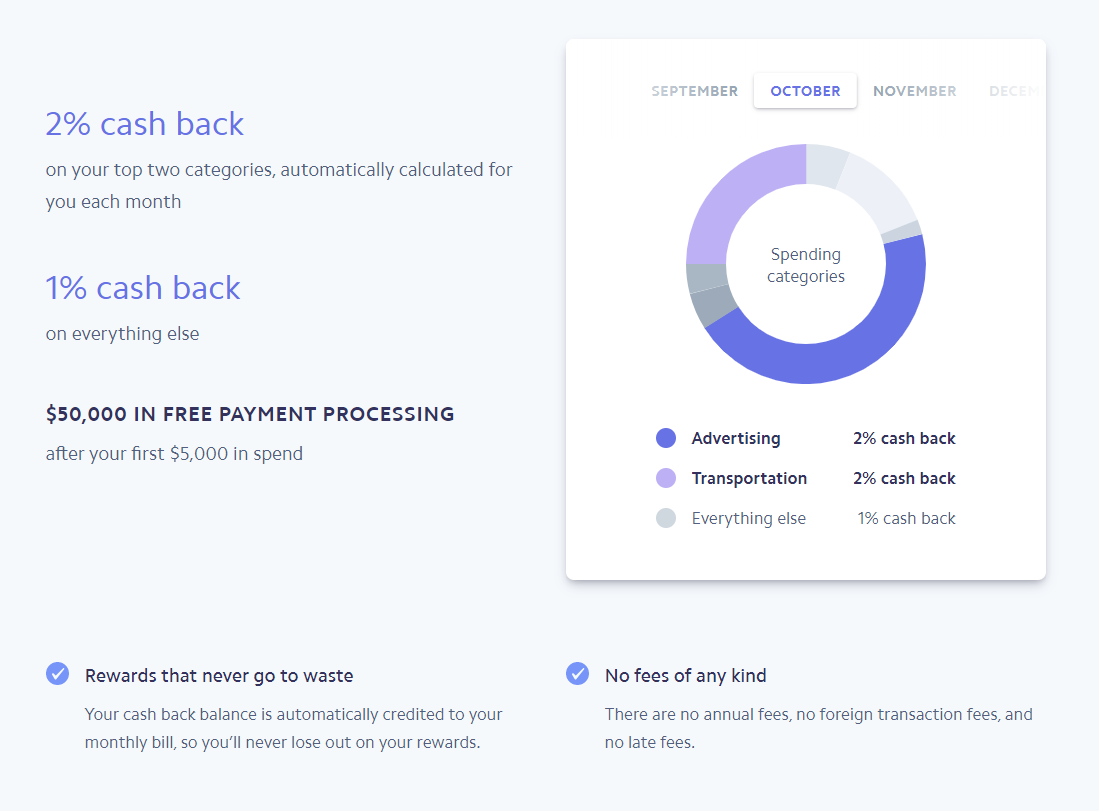 Eligibility and credit limit is based on a combination of factors, such as your payment volume, your history on Stripe, and your bank account history.
Other Takeaways from Sessions 2019
Stripe Connect Express has expanded support to 28 additional countries.
U.S. businesses can send payouts to 45 countries through Stripe Connect. More are coming soon.
Instant payouts are rolling out to U.S. businesses.
There are some new financial reports in your dashboard, as well as a beta of revenue recognition to help you close your books faster.
Stay Informed
Unlike other payment processors, Stripe is always looking for new ways to serve their customers with new products and features. Their commitment to growth and improvement with a focus on convenience is why we chose them as our partner when we built WP Simple Pay. If you use Stripe, we recommend keeping yourself familiar with their blog and each annual conference.