Introducing WP Simple Pay 4.7.9 – Per-Form Messaging & ACH Direct Debit Micro-Deposits
Today we're super excited to announce WP Simple Pay 4.7.9. The latest version of WP Simple Pay continues to provide ways to tailor your payment experience exactly the way you want.
Verify ACH Direct Debit with Micro-Deposits
ACH direct debit is a way of charging your customers' bank accounts directly. The main advantage of accepting ACH payments over credit card, debit card, or digital wallet payments is the lower fees. Unlike traditional credit card payments, ACH direct debits have a fee structure of 0.8% (max $5) + $1.50, making them great for large transactions.
WP Simple Pay's instant verification support means your customers can securely link their financial institution to your Stripe account to immediately initiate a bank transfer. Instant verification is a game changer for many merchants, however there are sometimes instances where customers need to manually verify their banking information.
WP Simple Pay now allows customers to verify their bank account information using micro-deposits, meaning almost any U.S-based banking institution can be utilized.
Customize Payment Receipts & Notifications
WP Simple Pay has always made it easy to create a custom confirmation message, redirect to a specific page, or even redirect to a separate website after a successful payment. In addition to the message shown directly after purchase, your users can also receive an email confirmation of their purchase.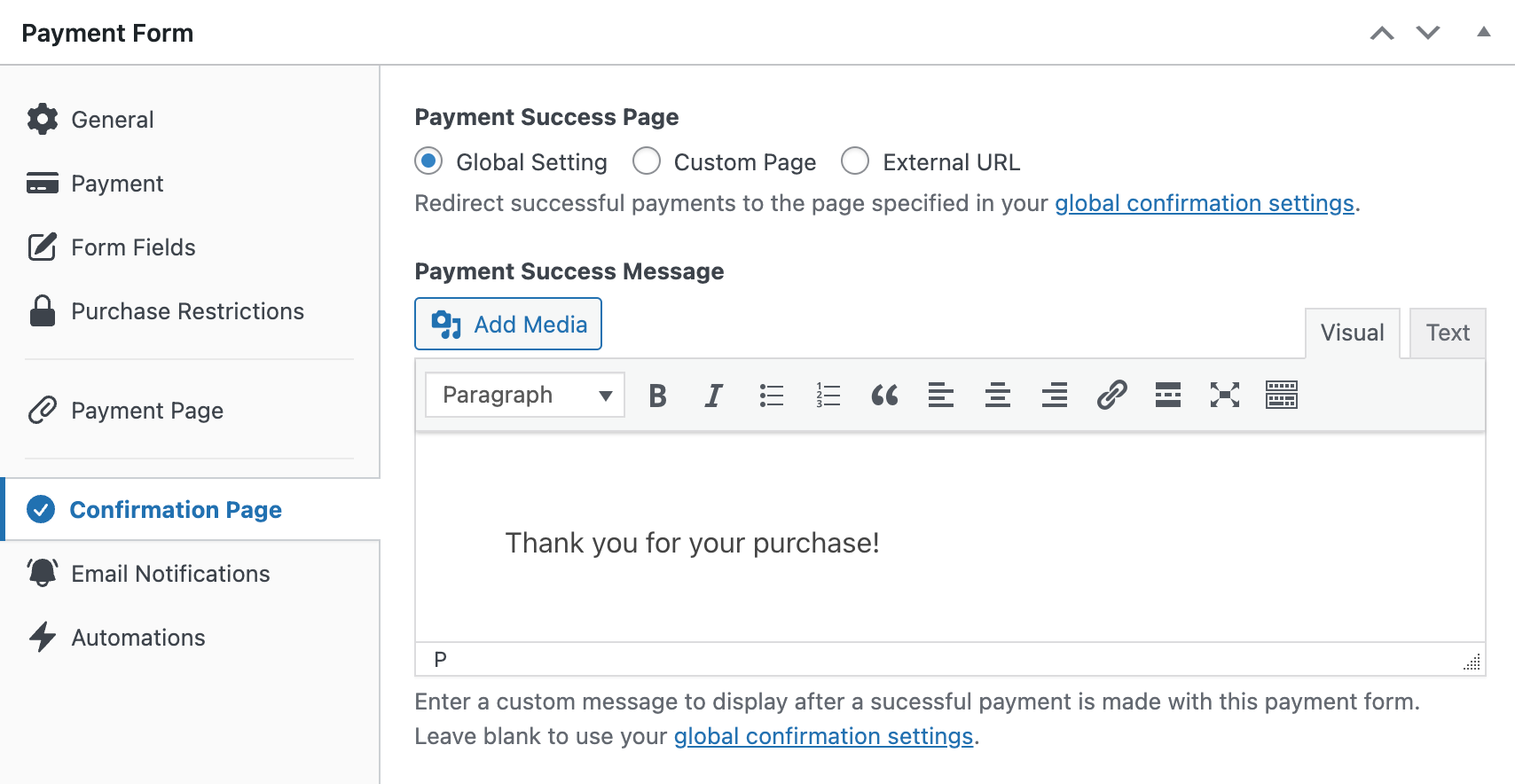 Now, you can customize your payment flows even further, easily adding custom confirmation and email messages to show when that specific payment form has been used. This is perfect for selling tailored services or online courses that have separate post-purchase steps.
Try the New Update Today
Customizable confirmation and email messaging as well as micro-deposit verifications are available in the latest version of WP Simple Pay today. We really hope you give it a try. Have any questions? You can reach our customer support team here, and they'll be happy to help you out.
If you're not using WP Simple Pay Pro yet, just click here to get started today! It's the best Stripe payments plugin available, and we're making it even better with each update. As always, a huge thank you for your continued support.