How to Accept Additional Payment Methods in Stripe for Free
At WP Simple Pay we are always fighting for your success so you can grow and compete with the big guys. In response to your feedback and backed by our commitment to empowering your success, we have expanded the payment options available to those of you using WP Simple Pay Lite.
In the past, WP Simple Pay Lite users were limited to accepting payments via credit/debit cards and Appe Pay / Google Pay through Stripe checkout.
Now, by offering multiple payment options, you have the power to attract a wider customer base and cater to diverse preferences effortlessly. Your customers can complete transactions using their preferred payment method, whether it's through a digital wallet, bank redirect, or traditional card payment.
This versatility eliminates any barriers and maximizes convenience, leading to higher conversion rates and customer satisfaction. Some Stripe Checkout users have seen conversions increase by as much as 45% after enabling additional payment methods relevant to their customer's location.
Enable Local Payment Methods for Your Users
With WP Simple Pay Lite, accepting additional payment methods such as Alipay has never been easier. All you need to do to add more payment methods to your existing payment form is head over to the Payment tab. Once you're there, go to the Payment Methods section, check the box next to the payment method you want to add, and save your changes.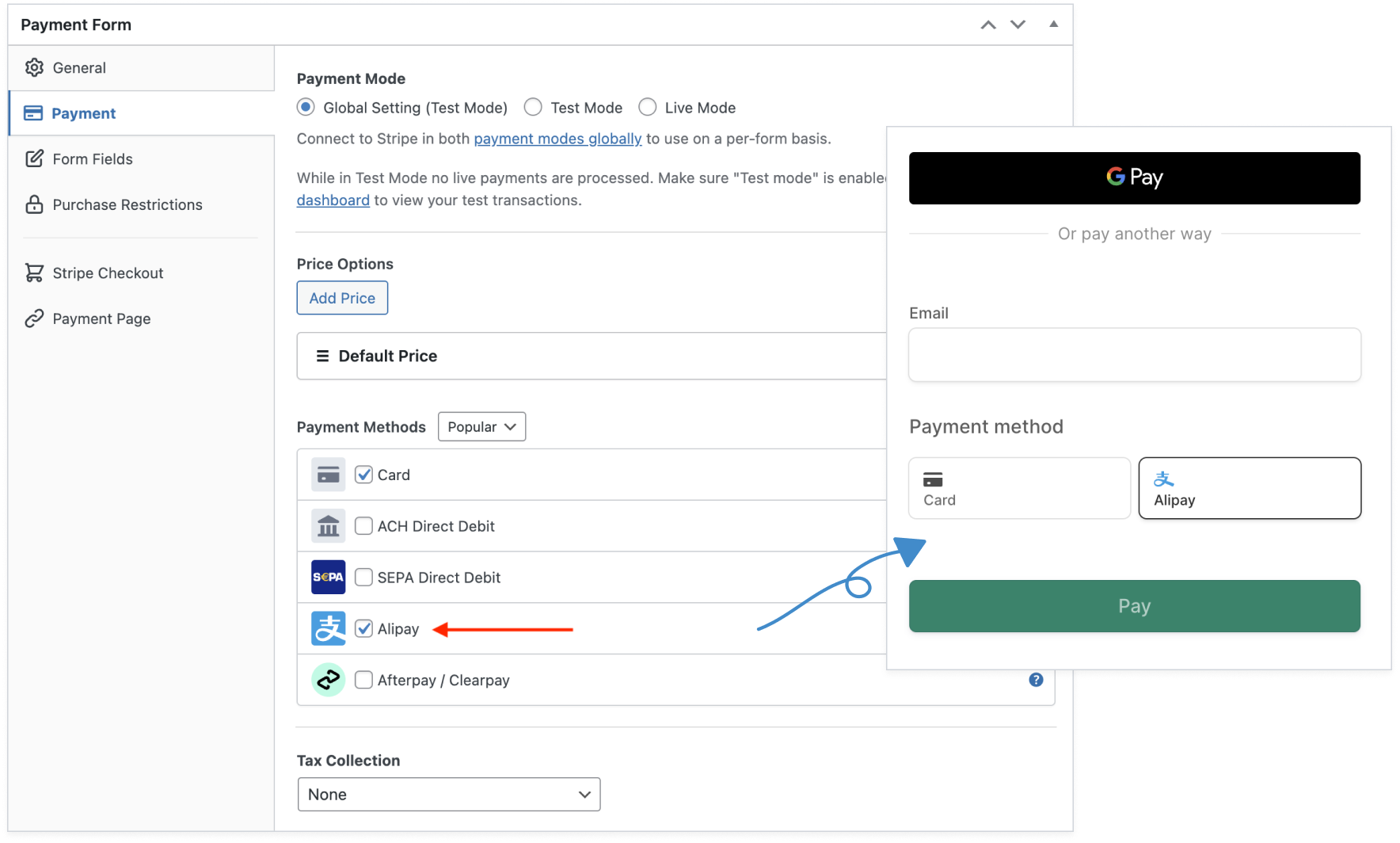 How to Accept Alipay Payments
In addition to easily enabling these newly added payment method options on your existing forms, we've also made it easy to add them to new forms.
We've bundled four new payment form templates for you to start accepting Alipay, Giropay, iDEAL, and Przelewy24 (P24) payments on your site.
For the purpose of this brief tutorial, we're going to show you how to create an Alipay payment form using WP Simple Pay Lite.
Here's the form we're going to create.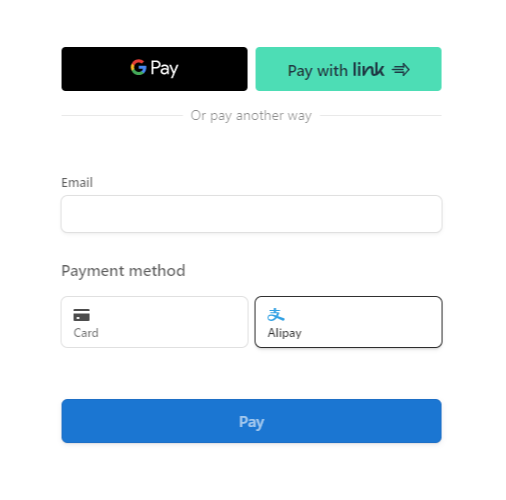 Step 1: Create a New Alipay Payment Form
Assuming you've already installed and activated WP Simple Pay Lite in WordPress, the first thing you'll need to do to begin accepting Alipay payments is create a payment form.
Don't worry if you don't have the WP Simple Pay Lite plugin installed on your WordPress site yet. For detailed instructions, see our step-by-step guide on how to install WP Simple Pay Lite in WordPress.
To get started, go to WP Simple Pay » Form Templates and choose the Alipay Payment Button from the library of payment form templates.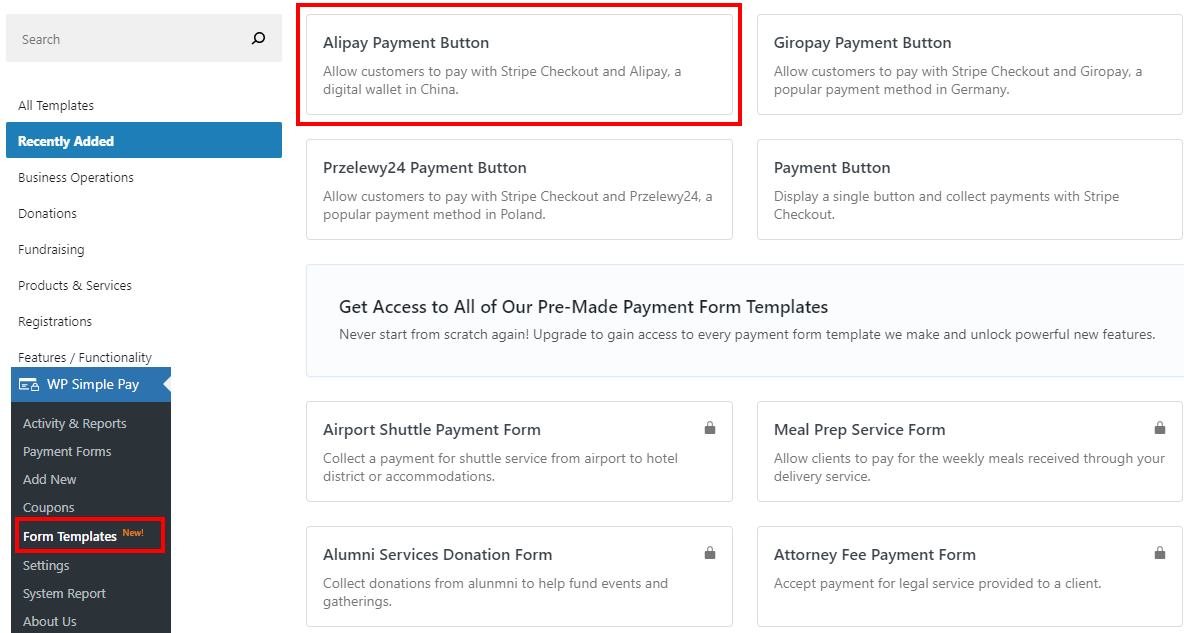 Once you've selected the Alipay Payment Button, you should have landed on the payment form's General tab. Here is where you can add the title and description.
Step 2: Configure Form to Accept Alipay Payments
Now that you've created your payment form, click the Payment tab. Here is where you can edit the price amount and ensure that Alipay is selected for the payment method.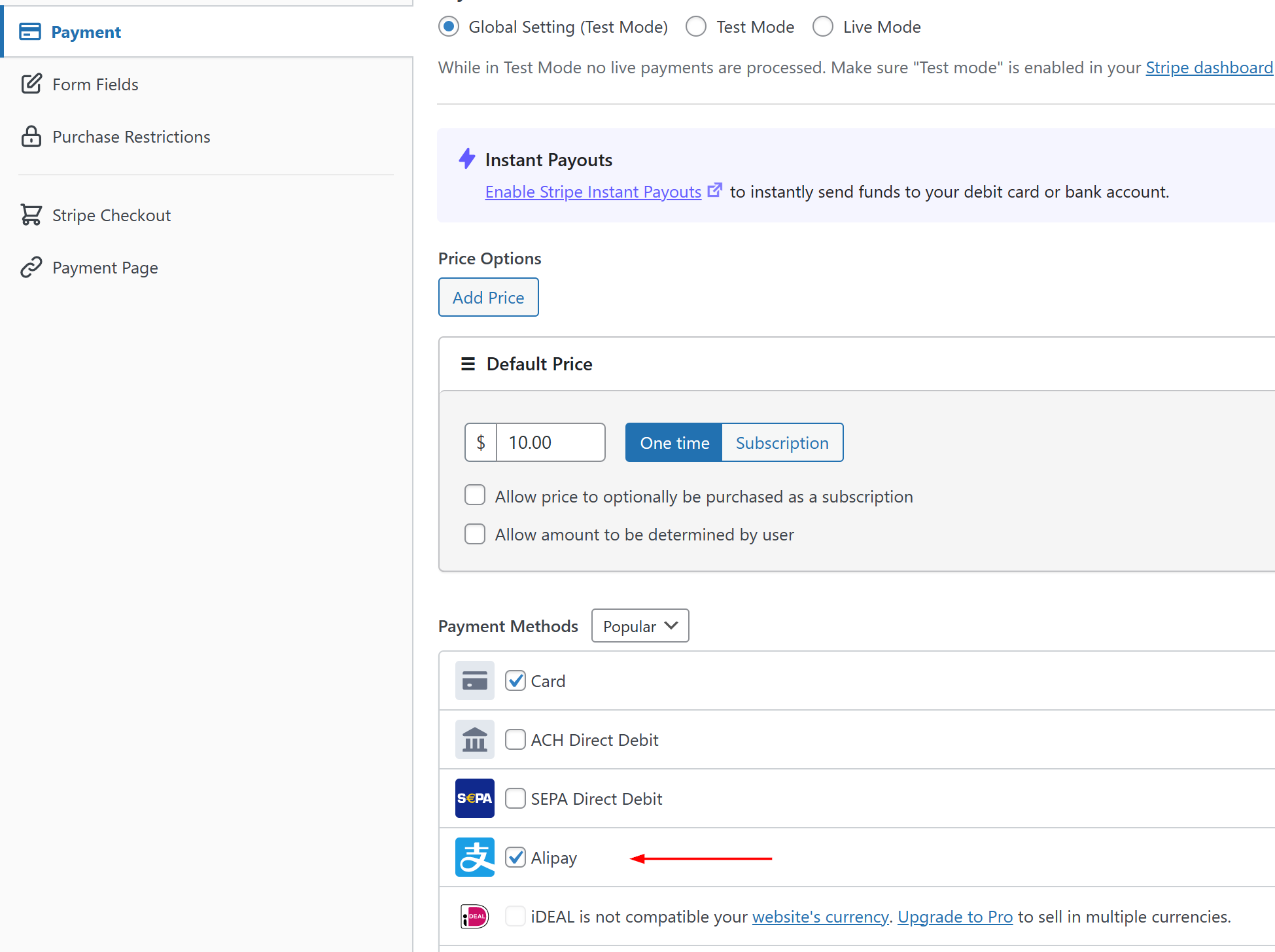 After that, go ahead and click on the Form Fields tab. Here is where you can customize the text and style of your payment button.
Once you're finished, click on Publish.
Step 3: Add Your Alipay Payment Form Button to a Page
Now that you've finished creating your Alipay payment form, you can easily embed it to any page or post on your site.
To do this, all you'll need to do is go to the page or post you want it published on and click the + icon to add the WP Simple Pay block. Then choose the form you just created and click Publish.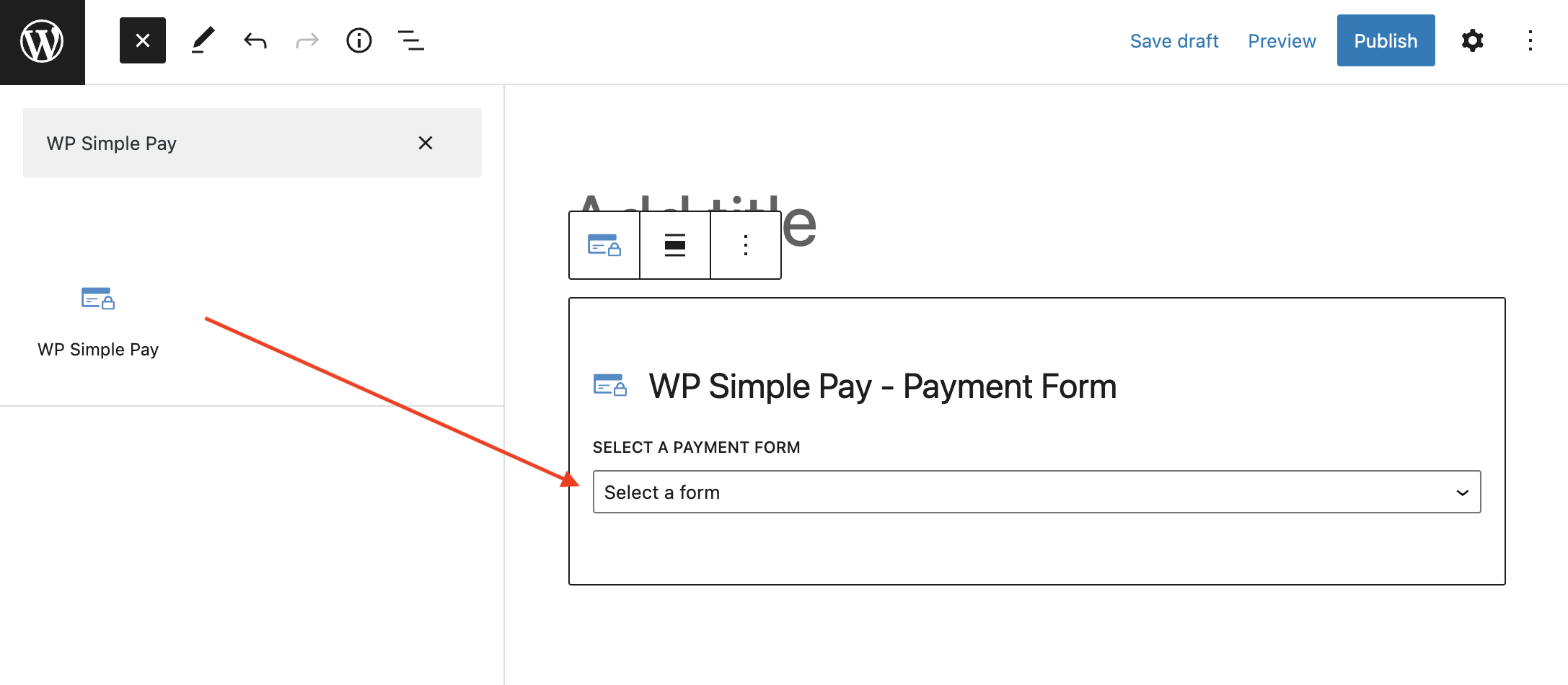 Try the New Update Today
Alipay, credit and debit cards, iDEAL, Giropay, and other payment methods are available in the latest version of WP Simple Pay Lite today. We really hope you give it a try. Have any questions? You can reach our customer support team here, and they'll be happy to help you out.
If you're not using WP Simple Pay yet, just click here to get started today! It's the best Stripe payments plugin available, and we're making it even better with each update. As always, a huge thank you for your continued support.