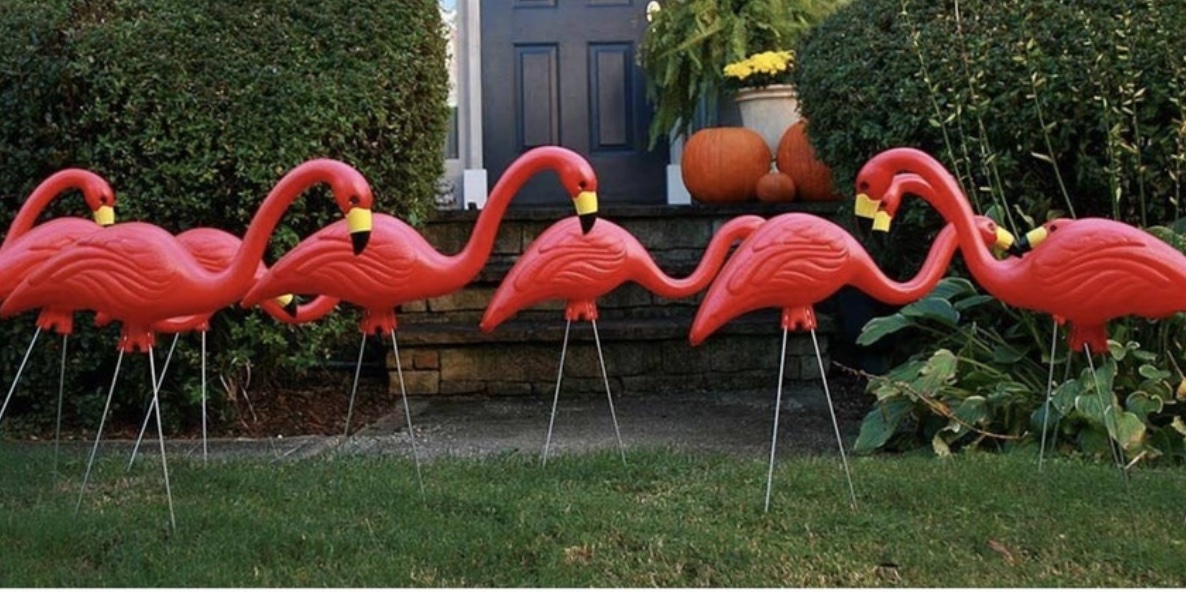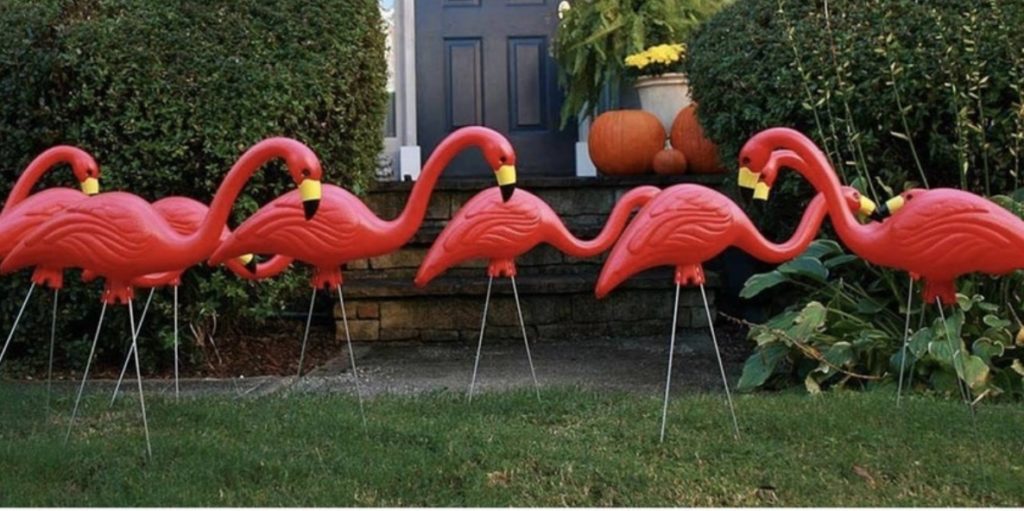 Plastic Flamingos (and an Easy Way to Accept Payments from Friends)
When Phil and I attended MicroConf, we had a new friend share a story of how he was using WP Simple Pay to embarrass (and possibly honor) his brother for his 40th birthday. We loved this and just had to share it with you! You can use WP Simple Pay to accept payments for SOOOOOO many different and creative things! This story made my day!
Here's the story from our friend Jeff:
My brother Todd turned 40 in January. As a prank, we took up a collection from his friends to buy and install 100 plastic flamingos in his yard. His family and friends could sponsor 10 flamingos for $35, or 2 3/4 flamingos (hey why not) for $10. It turns out there were a lot of people willing to pay $35 to put some flamingos in his yard.
We used WP SimplePay to quickly get a page up on a WordPress site to collect donations. I live Rochester, New York, and my brother lives in La Conner, Washington, so this seemed like the easiest way to collect money from the other side of the US.
(Here's a screenshot of their flamingo loving WordPress site)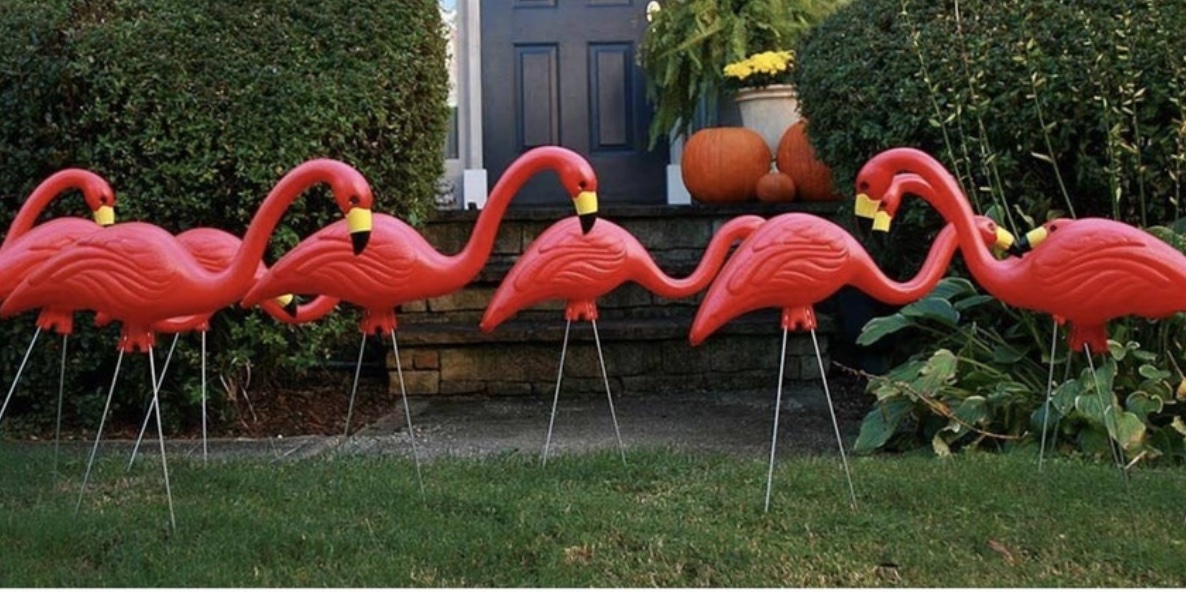 We spread the word among his friends and family, and the response was better than we anticipated. It wasn't going to be a fundraiser at first, I was just looking to collect enough to buy the birds. Our sister lives down in Portland and she had a flock that "migrated" into her yard for her 40th birthday.
(And here are the two creative payment forms they easily set up using WP Simple Pay.)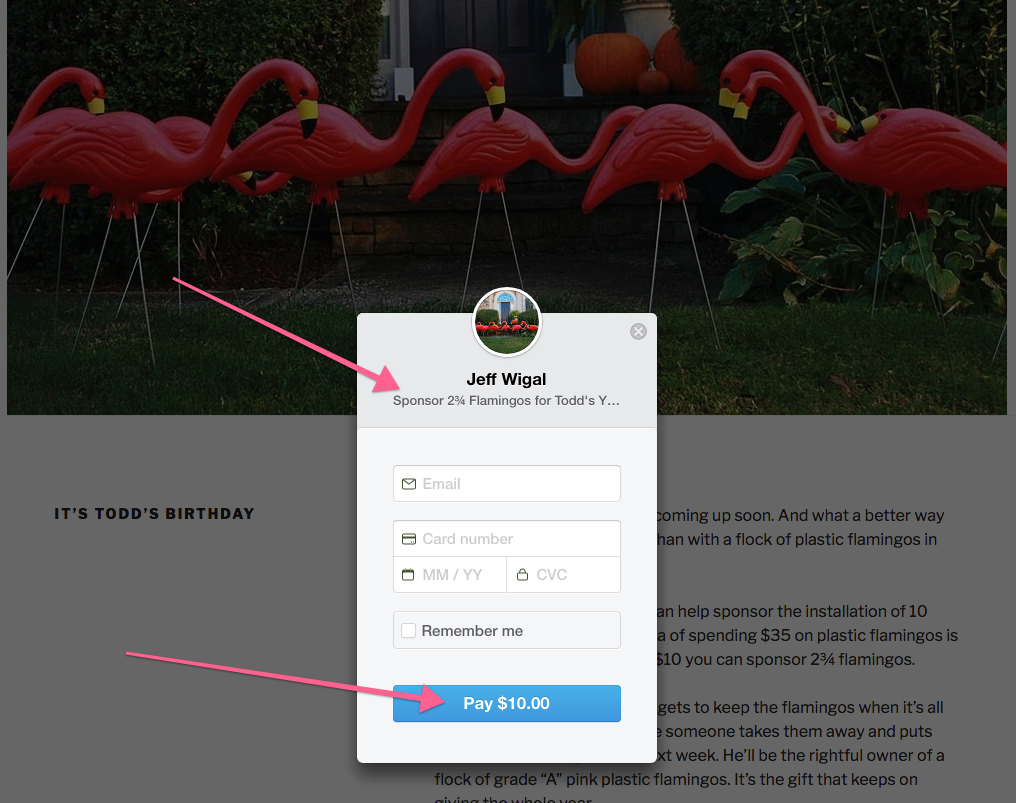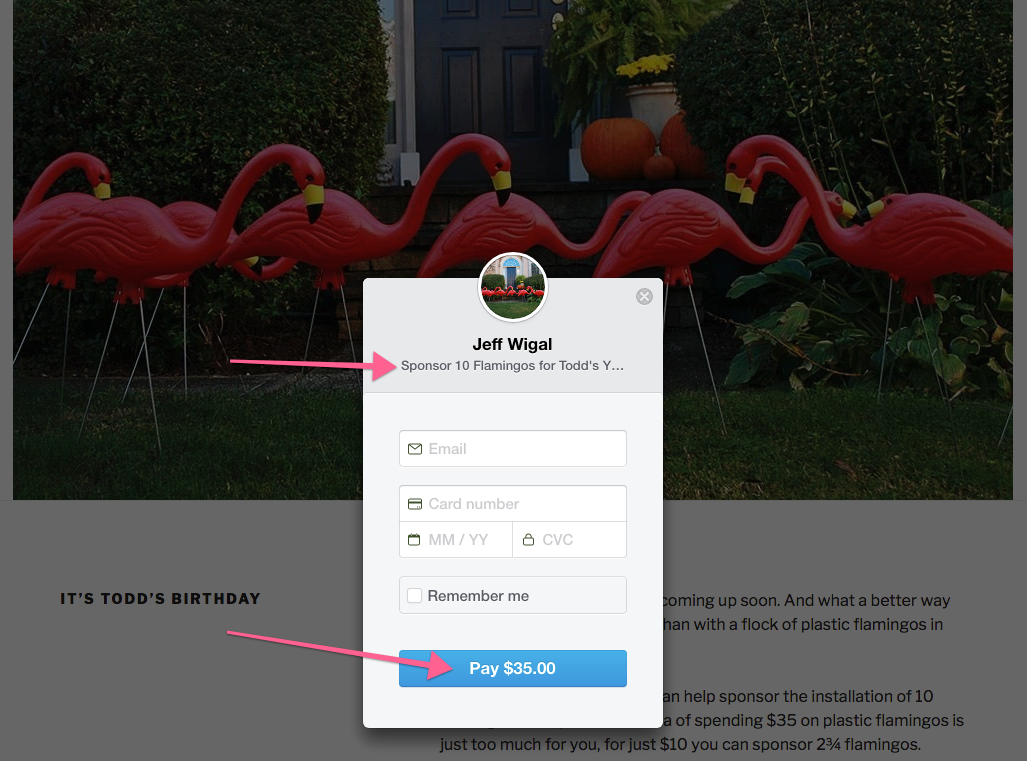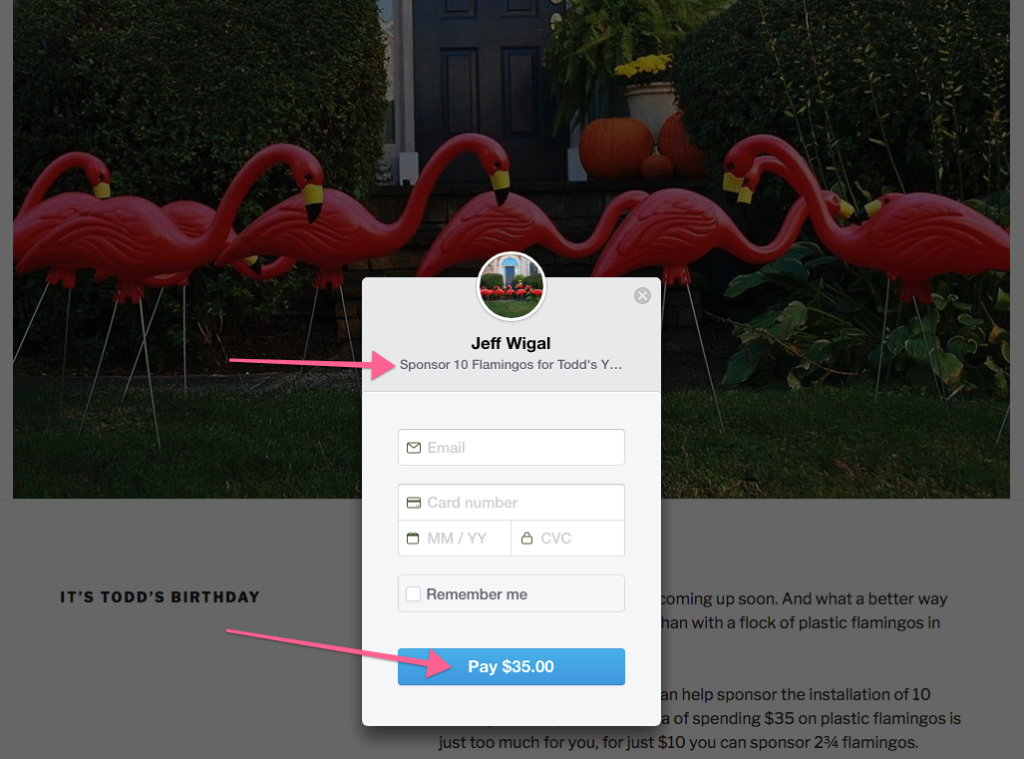 In total, we collected around $500, a lot more than we expected. So we spent about $350 on flamingos and donated the rest to the La Conner PTSA in his honor. PTSA seemed to make sense since they (and their friends) are very involved with that group.
Once we had the money collected, we ordered two 50-flamingo packs and had them shipped to Todd's friend and business partner, Jason. He coordinated a small group of friends with headlamps to do a stealth-install in his yard the night before.
We also contacted their local weekly newspaper. La Conner is a small town… I was thinking they might not find it newsworthy, but they were quite eager to write a back page article featuring our work. So a week after his birthday, he got a second special surprise from people in town who read about what happened.
Todd's now the proud owner of 100 plastic flamingos. Not sure if he's done anything with them yet or not.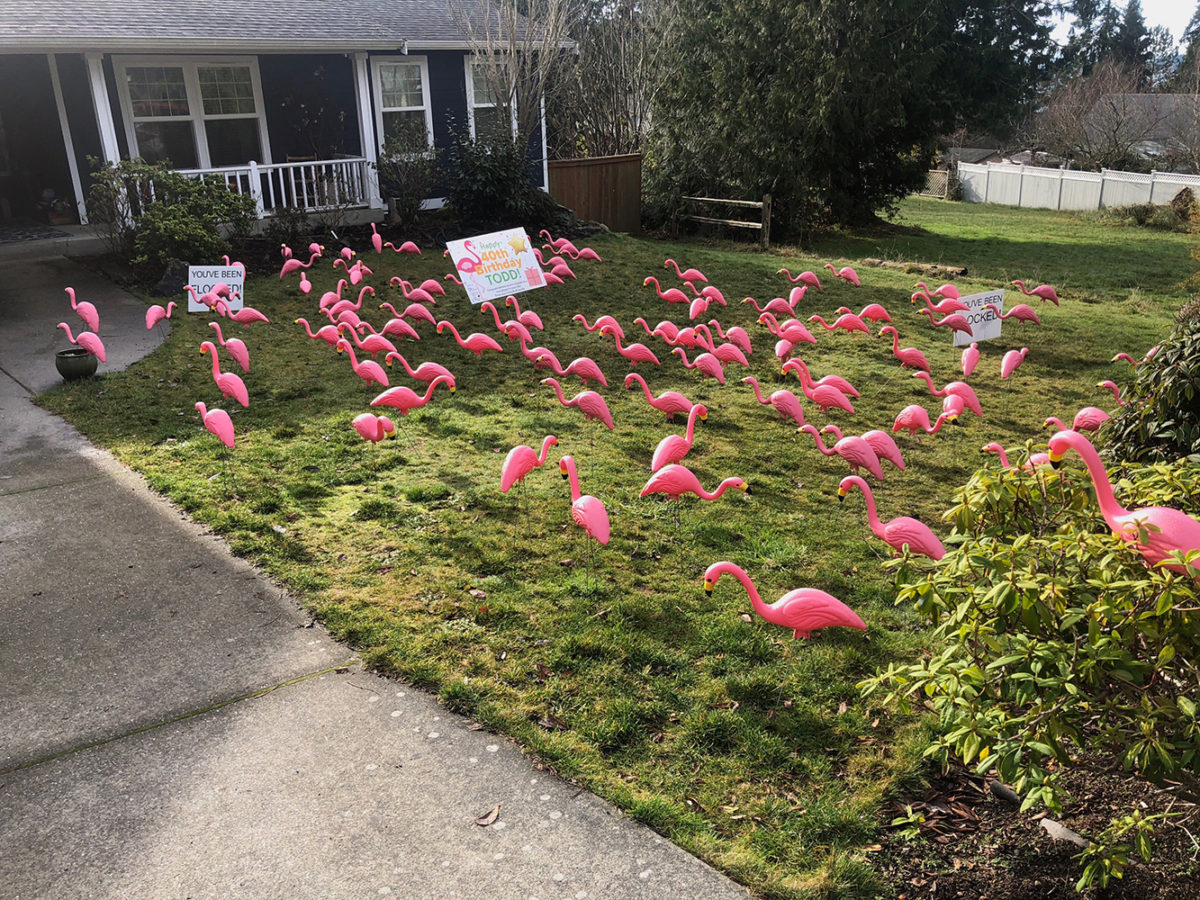 Now seriously, how awesome is that? You can TRULY use WP Simple Pay to collect money quickly, easily, and to fund all of your plastic flamingo ventures!
Ready to get started? No need to wait. Get the best Stripe payments plugin for WordPress now and embarrass your own friend or sibling with a lawn full of 100 fabulous plastic flamingos.