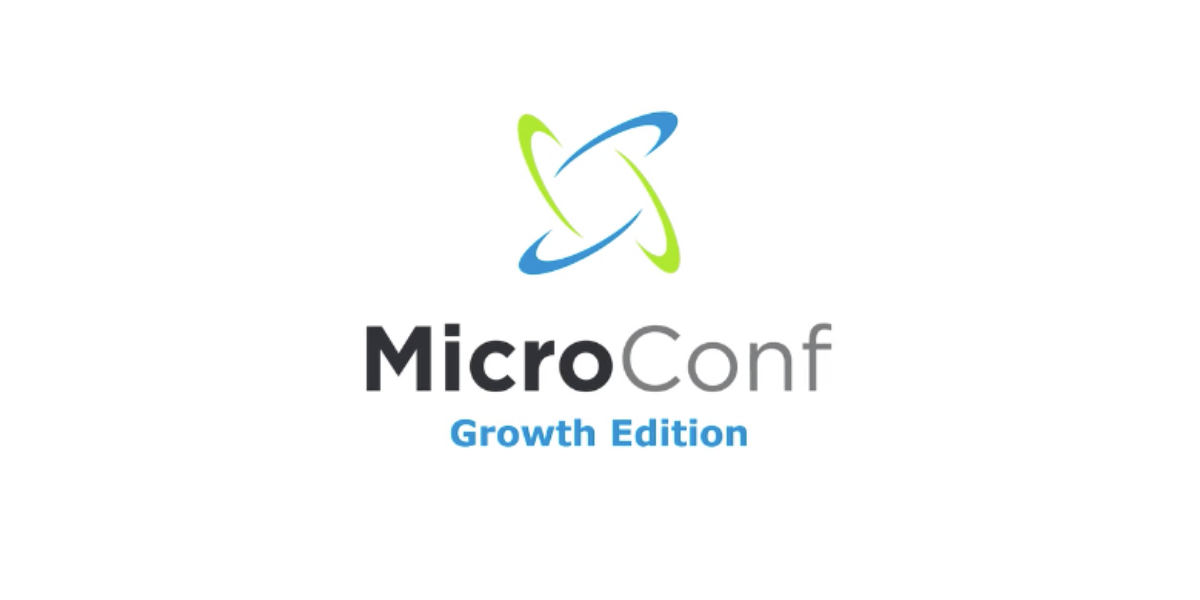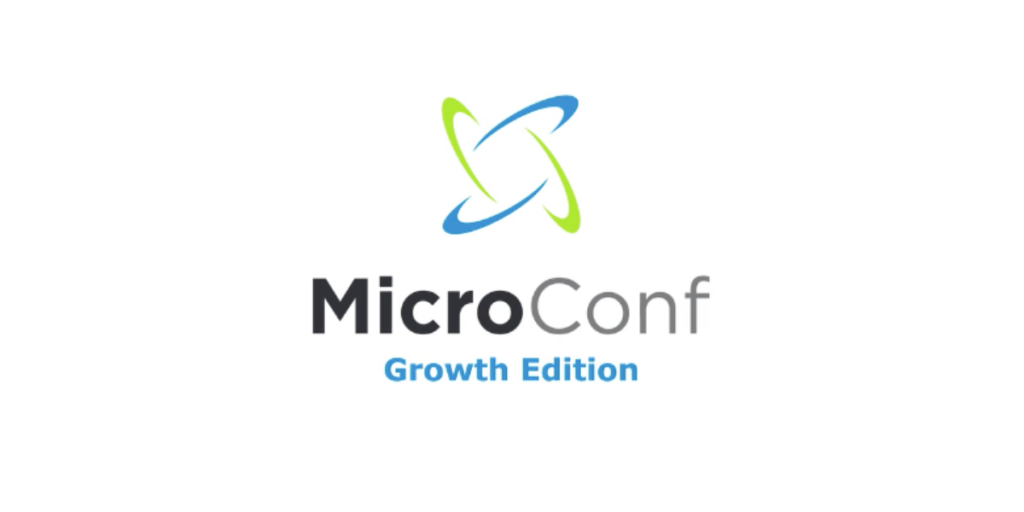 MicroConf – A Conference for Self-Funded Entrepreneurs
Phil and I just returned from five days in Las Vegas. We attended a business conference for entrepreneurs called MicroConf put on by Mike Taber from Bluetick and Rob Walling (former co-founder of Drip). MicroConf identifies itself as "The World's Biggest Conference For The World's Smallest Self-Funded Software Companies" and consists of two back-to-back conferences: Growth Edition and Starter Edition. Phil and I attended Growth with the goals of learning more ways to grow our small product company, WP Simple Pay, and make meaningful connections with other entrepreneurs.
If you're not quite full-time selling products or are still exploring ideas, Starter Edition is definitely for you and has talks from successful founders that attend Growth. There's also a crossover event between the two editions where attendees of Growth and Starter can both network.
Meaningful Sessions and Meaningful Connections
The two-day conference offered 8-10 full sessions by speakers who had loads of experience to offer. Some of the highlights for us were listening to Dave Collins from Software Promotions speak on SEO and how everyone assumes it's dead but it's really not. He had so much to offer on this subject of SEO that I'm pretty sure I'll need to watch the video of his talk again once that's made available to attendees so that I can wrap my head around all of his awesome information. Nadya Khoja from Venngage spoke on marketing and finding out what pain points your customers are feeling and how to offer a solution to them. Since WP Simple Pay is tied so closely to Stripe, it was super interesting to listen to the interview of Stripe co-founder Patrick Collison.
Another highlight was hearing our friend Rob Walling share his story spanning from when his company Drip was acquired up to his recent retirement from it. Ankru Nagpal from Teachable challenged us to pursue specific monthly revenue goals and do whatever it takes to make those happen. His talk was all about growth and he had some great takeaways that we can apply to our business. These great talks continued on about product positioning, content marketing, and more. Between each speaker, Rob really made a solid effort to share some tech jokes. He even joked about how his jokes were so bad. Maybe next year they'll bring in a professional and up the joke game. 😉
In addition to the sessions where we sat listening and learning, we spent more time making connections with other founders and product people. The Hallway Track as they call it has just as much value if not more than the sessions. Meeting other like-minded business owners was very worthwhile, challenging, and a ton of fun. The days were filled with intentional evening receptions, plenty of discussions over meals, and super good food. Vegas doesn't fall short in the food or beverage area.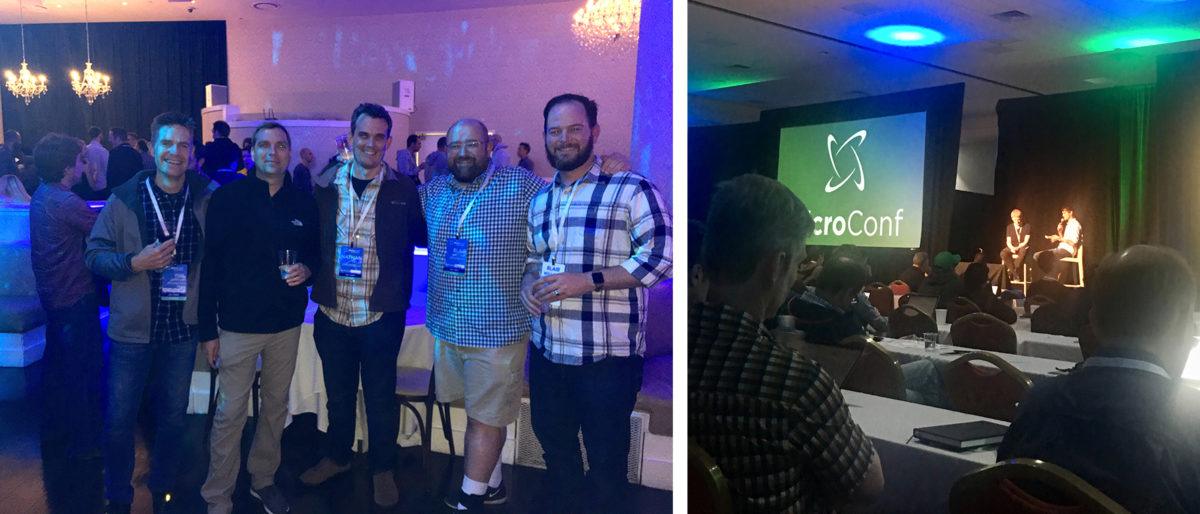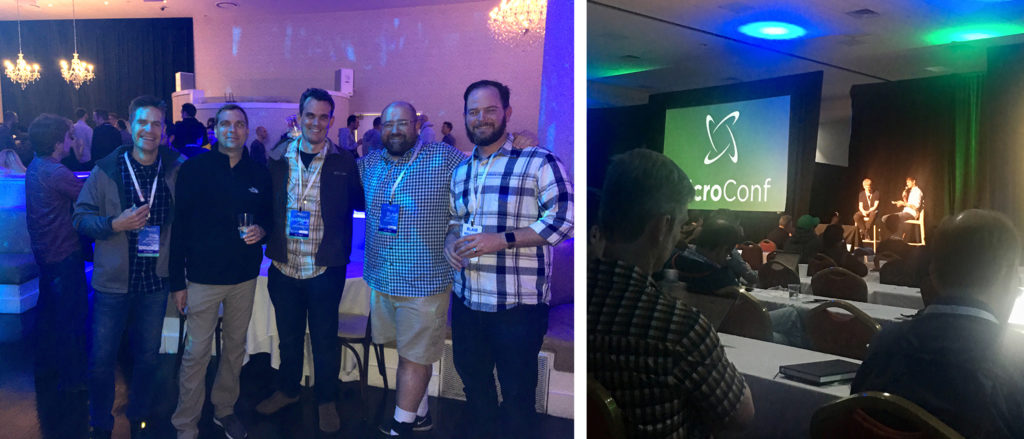 Connections with Friends
We went a couple days early to connect with friends that were a part of the conference and to enjoy dinner and a show. We saw the Cirque Du Soleil performance of The Beatles LOVE. It was amazing! Such good music, incredible creative talent, and the acrobatics were just unreal. LOVEd it. 🙂 Sushi, drinks, french fries, shows, late nights, and good times with friends – new and old. I definitely stayed up way too late multiple nights, so now it's time for me to head back to bed earlier.
Oh, and when in Vegas… there was some gambling, blackjack gaming to be specific. Some of our friends were first timers so it was fun to see them completely freaked out by putting money on the table. Phil played and didn't have a strong game this time, oh well. Vegas… you owe us some cash next year since you took a bit from us! Until next time, more sleep, more exercise, and continuing to grow our business with friends challenging us along the way.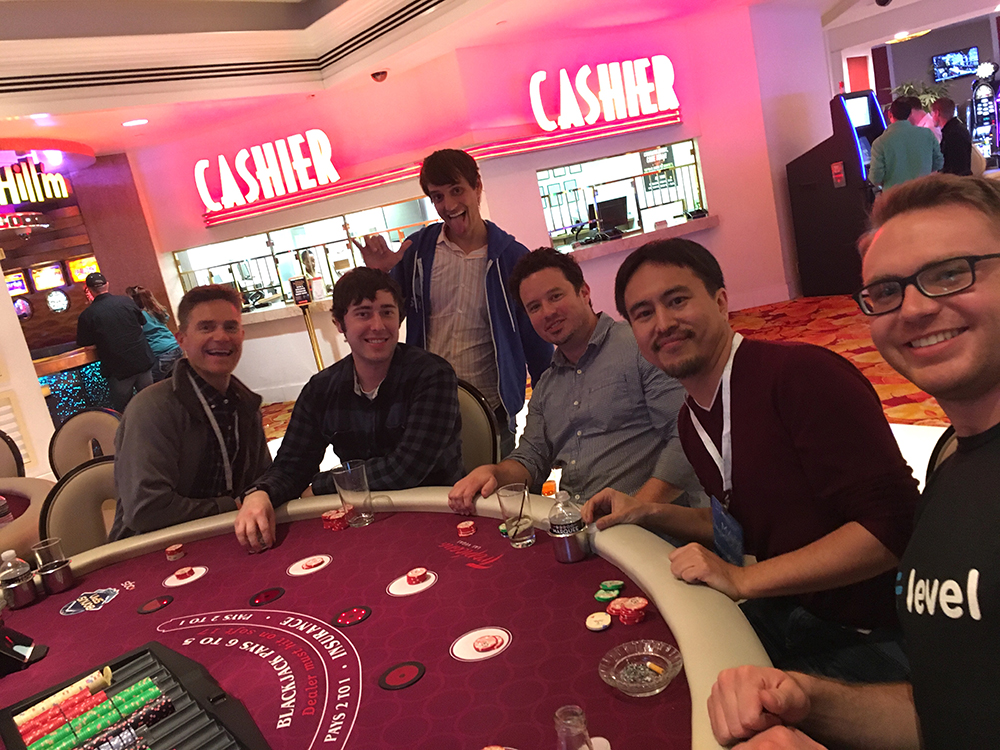 All in all, MicroConf is a conference that we both highly recommend if you're a bootstrapped product business owner. Again, if you're full-time with your products, Growth is for you. But Starter is great for any stage before that (including the idea phase).
Many MicroConf speakers and attendees, including Brian Casel of Audience Ops and Mike Taber of Bluetick, have used WP Simple Pay Pro to get their first paying customers and validate their product ideas, even if down the road they end up needing a custom integration with Stripe.
Want to start selling your product in just a few minutes? Go get the best Stripe payments plugin for WordPress already!