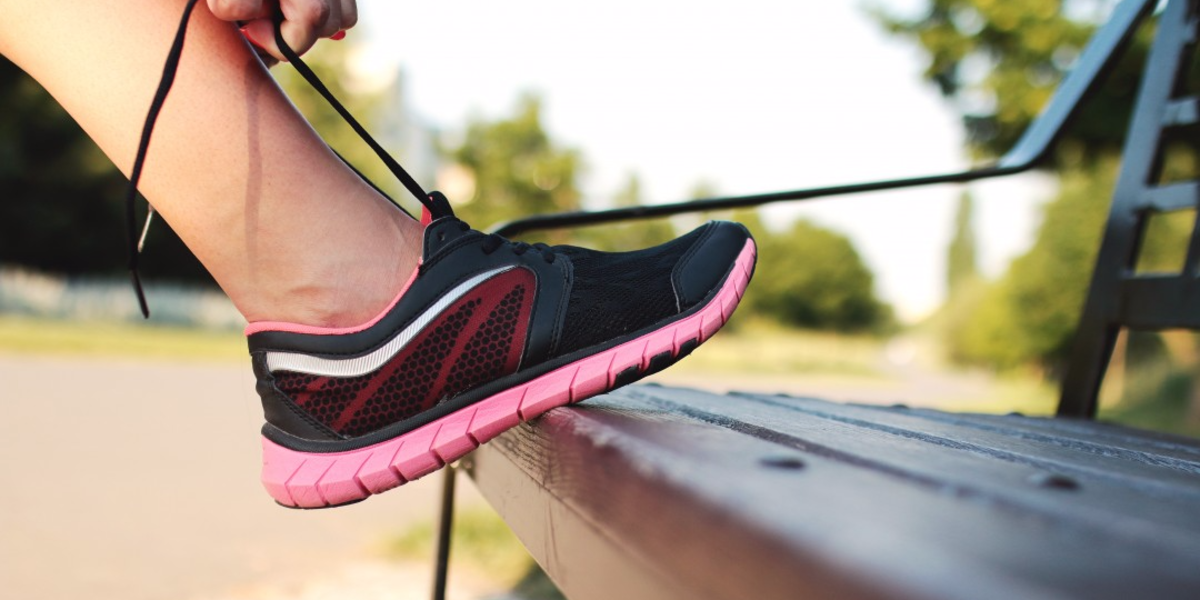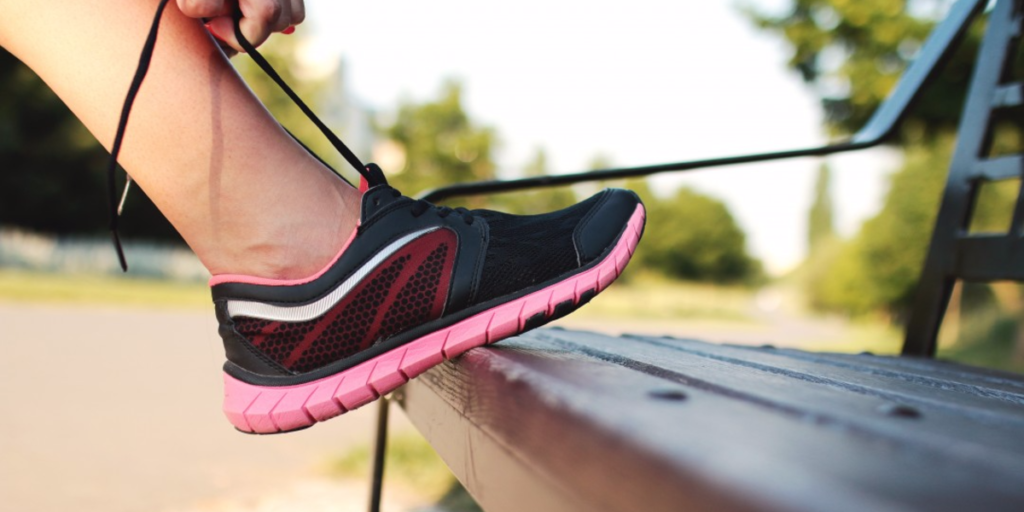 How to Set Up Payment Plans for Your Boot Camp Classes or Personal Training
Are you a personal trainer who teaches people one-on-one or in small groups? Do you teach boot camp or fitness classes at the park? Do you run a small workout business out of your garage?
If so, you need an easy way to accept recurring payments on a monthly basis on your WordPress site, using Stripe with WP Simple Pay Pro is the way to do it! Not familiar with Stripe? See What is Stripe and How Can it Help Me?
Using WP Simple Pay Pro will allow you to easily collect one-time-payments or set up subscriptions for recurring payments. It's easy. Here's one example of what you can easily create.
Simply add a drop down or radio buttons of options to your payment form and your client can choose the appropriate plan. When they click on "Pay with Card" it begins to collect their info.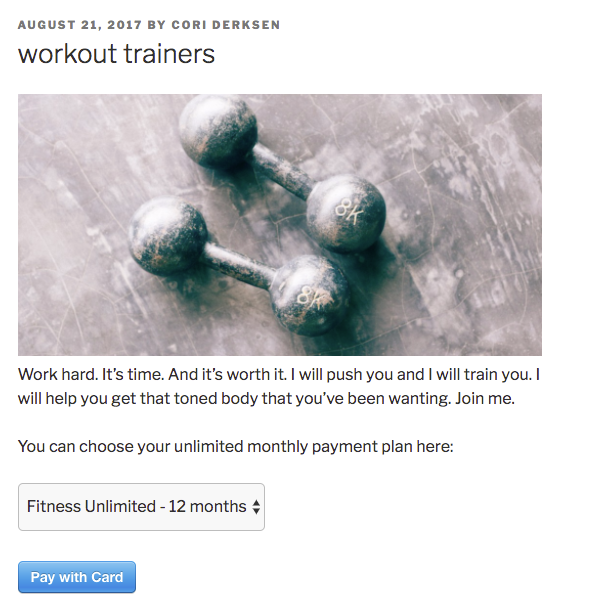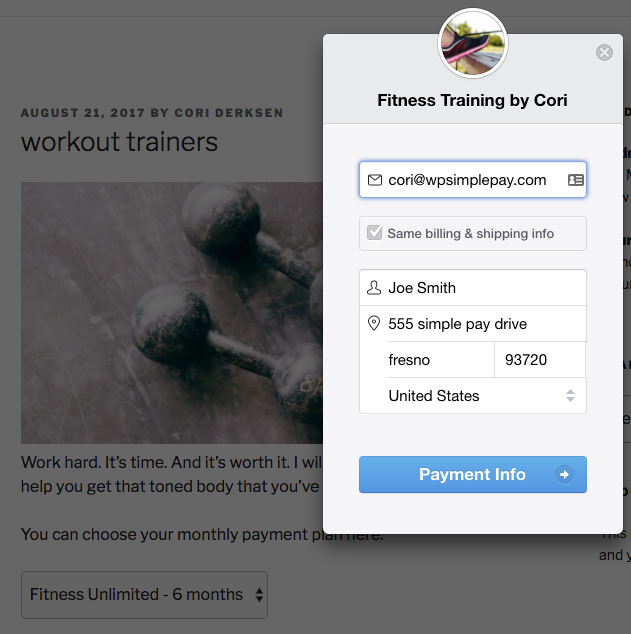 After they enter their info it takes you to a secure payment window where they'll pay you with their credit or debit card through the use of Stripe.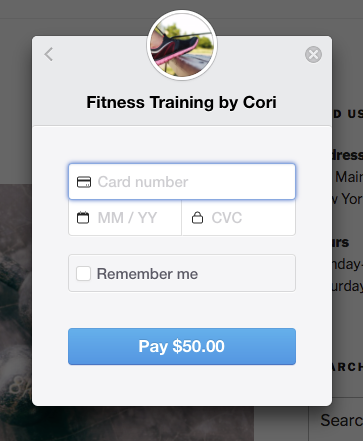 Payments are then deposited into your bank account within the next few business days. How fabulous is that? Now you're able to focus on training your clients rather than all of the little details of remembering to collect their payments monthly. All because you setup Stripe payments forms on your WordPress site.
Need more help setting up recurring payment forms? We have a whole docs section on subscriptions to show you how to do this in detail. You can also try our demo subscription payment forms as if you were the customer.
Ready to get started? No need to wait. Get the best Stripe payments plugin for WordPress now and start accepting those recurring payments.