Introducing WP Simple Pay 4.7.0 with Smarter Payment Forms
Today, we're super excited to announce WP Simple Pay 4.7.0 – the most powerful version of WP Simple Pay to date. Payment forms are now powered by Stripe's new Universal Payment Element, which offers many advantages over the previous payment method inputs.
Additionally, WP Simple Pay supports Stripe Link, the one-click checkout solution that enables you to save and autofill your customers' payment and shipping information for faster checkout and higher conversions.
The New Payment Experience
Alongside the enhanced payment fields, the new payment experience offers improvements to other field types, such as the Email and Address fields. These fields can now smartly communicate with each other, removing the need to fill in duplicate fields, and even providing Google Maps autocomplete suggestions.
The payment method fields have been improved to reduce friction with input validation, masking, and error handling. Just like the new Address field, the new Payment Method field automatically adjusts inputs to collect information based on the chosen payment method and country.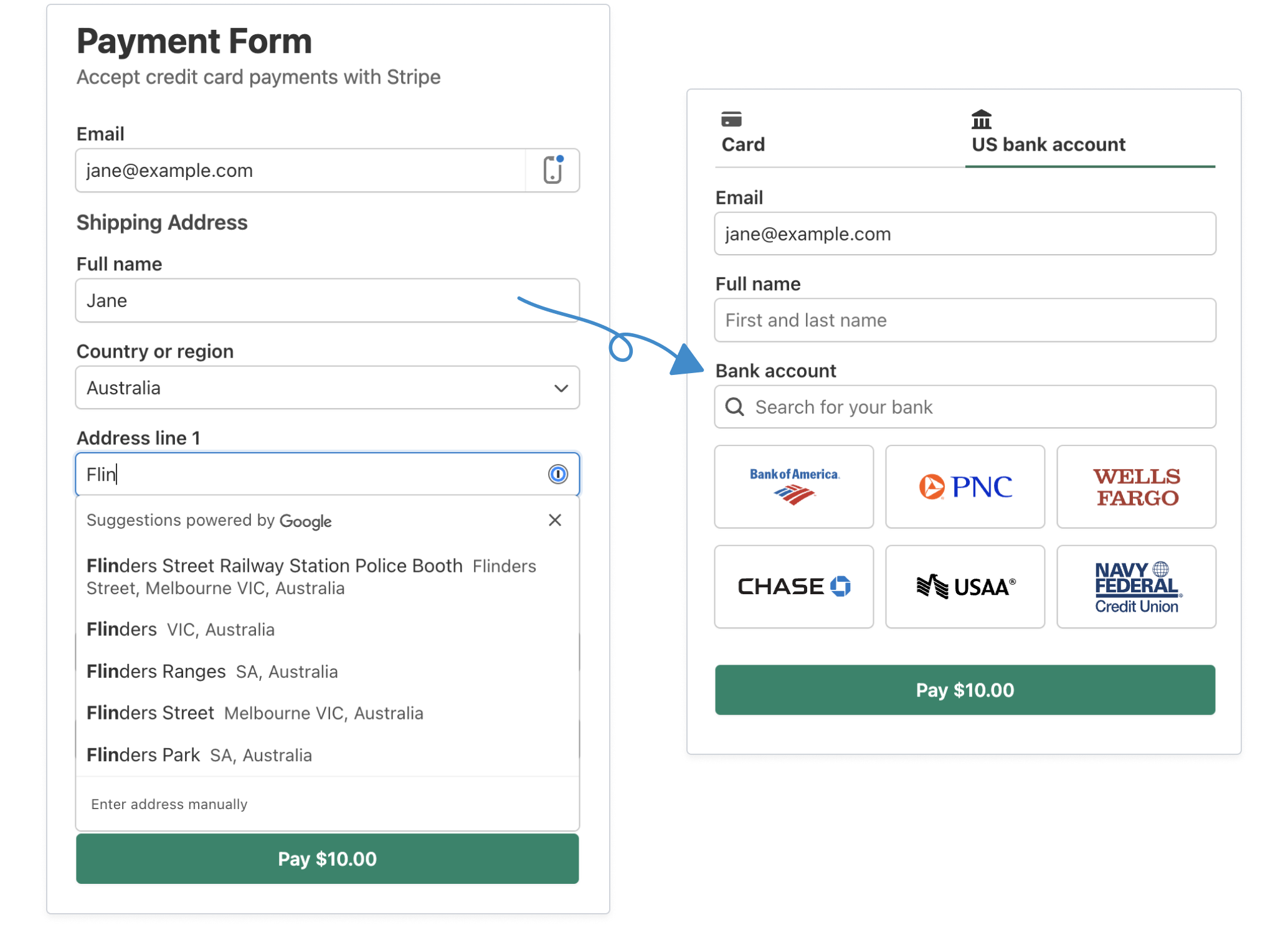 Saved Payment Methods with Stripe Link
Link is Stripe's one-click checkout solution, allowing users to sign up and save their payment details for future use. Link automatically detects if a customer is enrolled via their email address, and sends a one-time passcode to authenticate their session. Once verified, Link will display previously used payment methods used on other Link-powered websites.
Autofilling payment information for one-click payments can increase conversions by over 7% for logged-in Link users. Link is available on hundreds of thousands of sites—customers can save payment info on any Link-supported site and pay in one click across the network.
Link is built by Stripe, a Level 1 PCI Compliant service provider, the highest level of certification available in the payment industry, so your customers can rest assured that payment details are safe.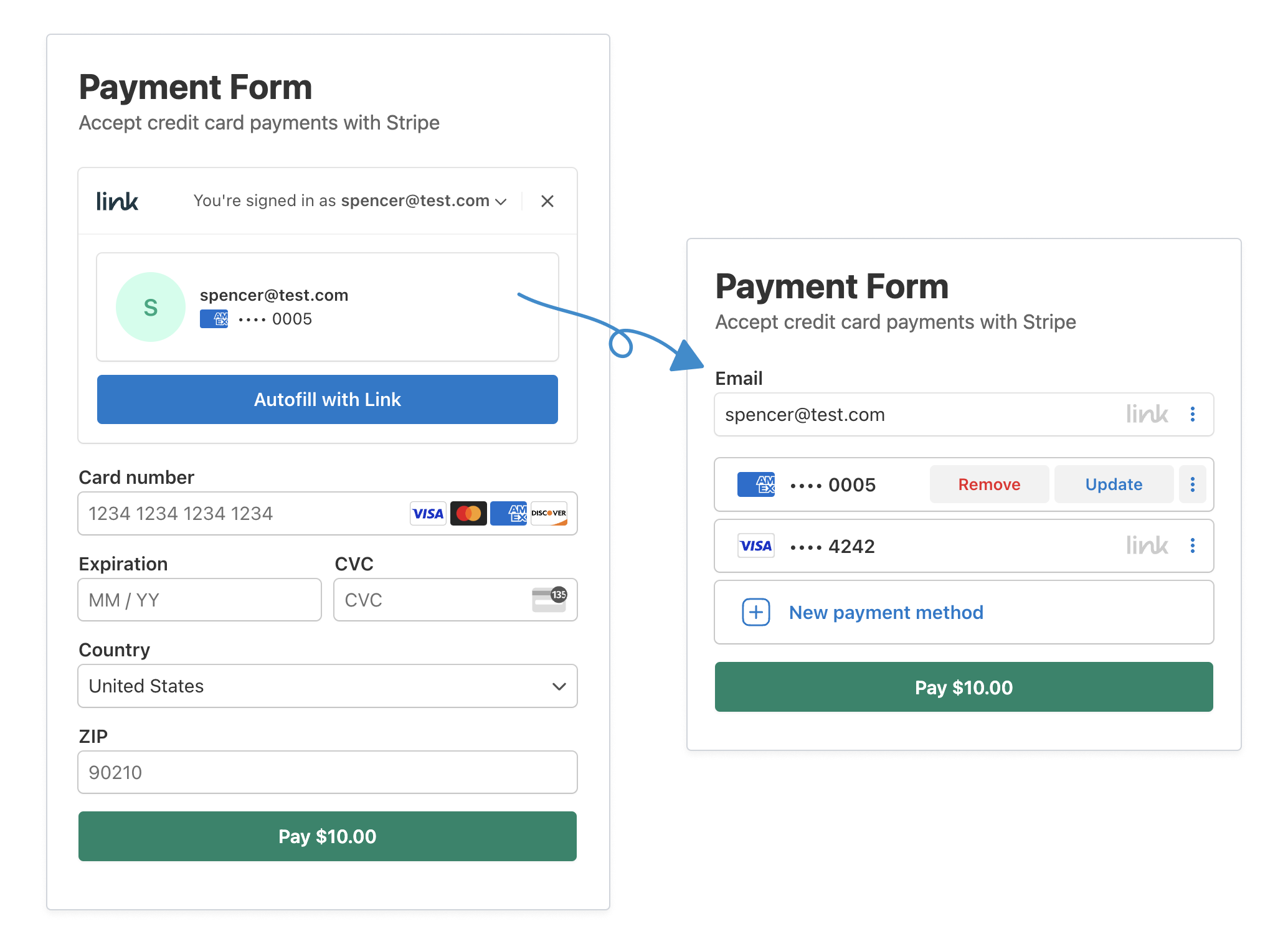 Try the New Update Today
The new Payment Experience and Link are available in the latest version of WP Simple Pay. New users automatically use the new payment experience, and existing users can opt into it via the plugin settings. We really hope you give it a try. Have any questions? You can reach our customer support team here, and they'll be happy to help you out.
If you're not using WP Simple Pay Pro yet, just click here to get started today! It's the best Stripe payments plugin available, and we're making it even better with each update. As always, a huge thank you for your continued support.