WP Simple Pay Pro 3.4 Released: Apple Pay and Google Pay Now Available
We're thrilled to release WP Simple Pay Pro 3.4, which introduces the ability to accept payments using Apple Pay, Google Pay, and Microsoft Pay.
If you add this new capability to your payment form, any site visitor with a browser and device combination that allows one of these options will see a new payment button.
Here's an example: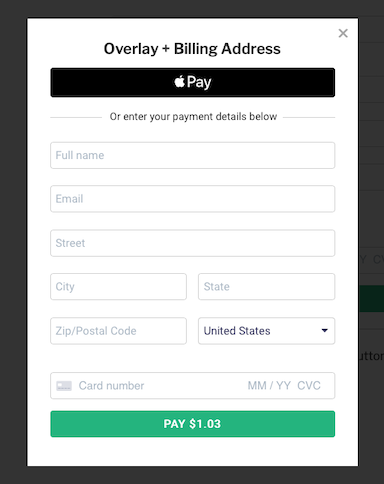 Check out our Apple Pay & Google Pay demos to see for yourself.
Currently supported browsers include Chrome Desktop, Chrome Android, macOS Safari, iOS Safari, and Microsoft Edge for Windows.
A payment method needs to have been saved to the browser or device as well. For example, you can save a card in Chrome, or add a card to your Wallet for Safari.
For those that are curious, this is all made possible by Stripe's Payment Request Button, which gives you a single integration for Apple Pay, Google Pay, Microsoft Pay, and the Payment Request API —a browser standard that gives your customers the ability to quickly provide you payment and address information they've stored with their browser.
WP Simple Pay Pro 3.4 is available now for all licensed customers. You can update to it in your WordPress admin or download from your account. Documentation can be found here.
Need a license? Get WP Simple Pay Pro today!