Introducing New Stripe Checkout Functionality, Block Editor Improvements, and More
Today we're super excited to announce WP Simple Pay 4.4.7, featuring new Stripe Checkout functionalities, button block support, and an improved form building experience.
These new features make it easier than ever to tailor payment forms exactly to your needs and embed customizable buttons anywhere on your website.
Style Payment Buttons in the Block Editor
The WordPress block editor allows adding elements like pricing tables, callouts, and buttons to any post or page in WordPress. Now these elements integrate directly with WP Simple Pay, allowing you to launch overlay payment forms or redirect users to off-site Stripe Checkout forms.
Simply add a "Button" block in the block editor and choose an on-site overlay or off-site Stripe Checkout payment form to launch: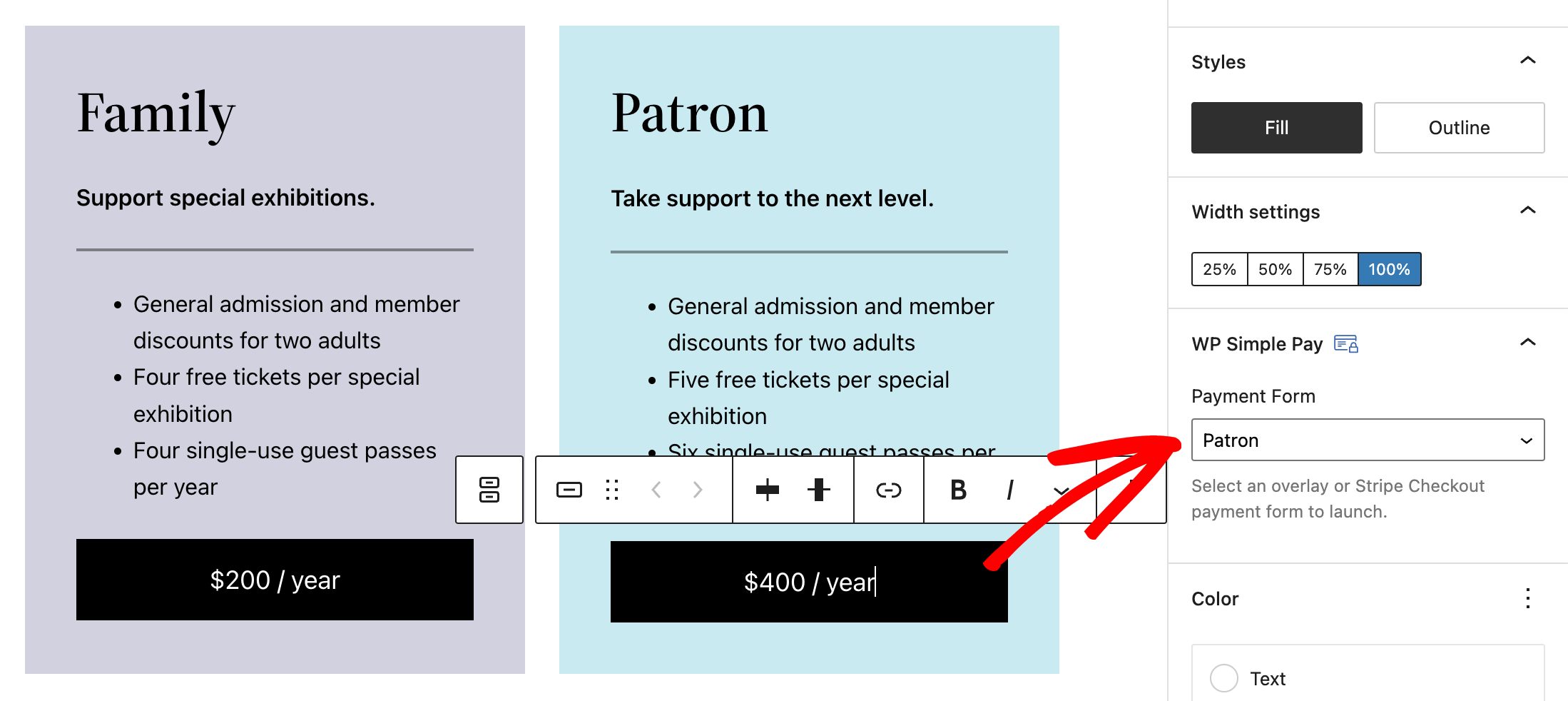 The "Button" block allows you to customize the appearance of the payment button directly within the editor, adjusting the overall style, width, text, and color options (based on theme support) just like any other block editor button offers.
New Stripe Checkout Features
Alongside the flexibility of launching Stripe Checkout payment forms directly from customizable button blocks, we have also expanded the features and functionality of Stripe Checkout itself.
Stripe Checkout already offers advanced functionality such as address auto-complete, 1-click payments with Link, and real time card validation. Now you can apply coupons, adjust quantity, and collect customer tax IDs all within Stripe's continuously optimized off-site payment form.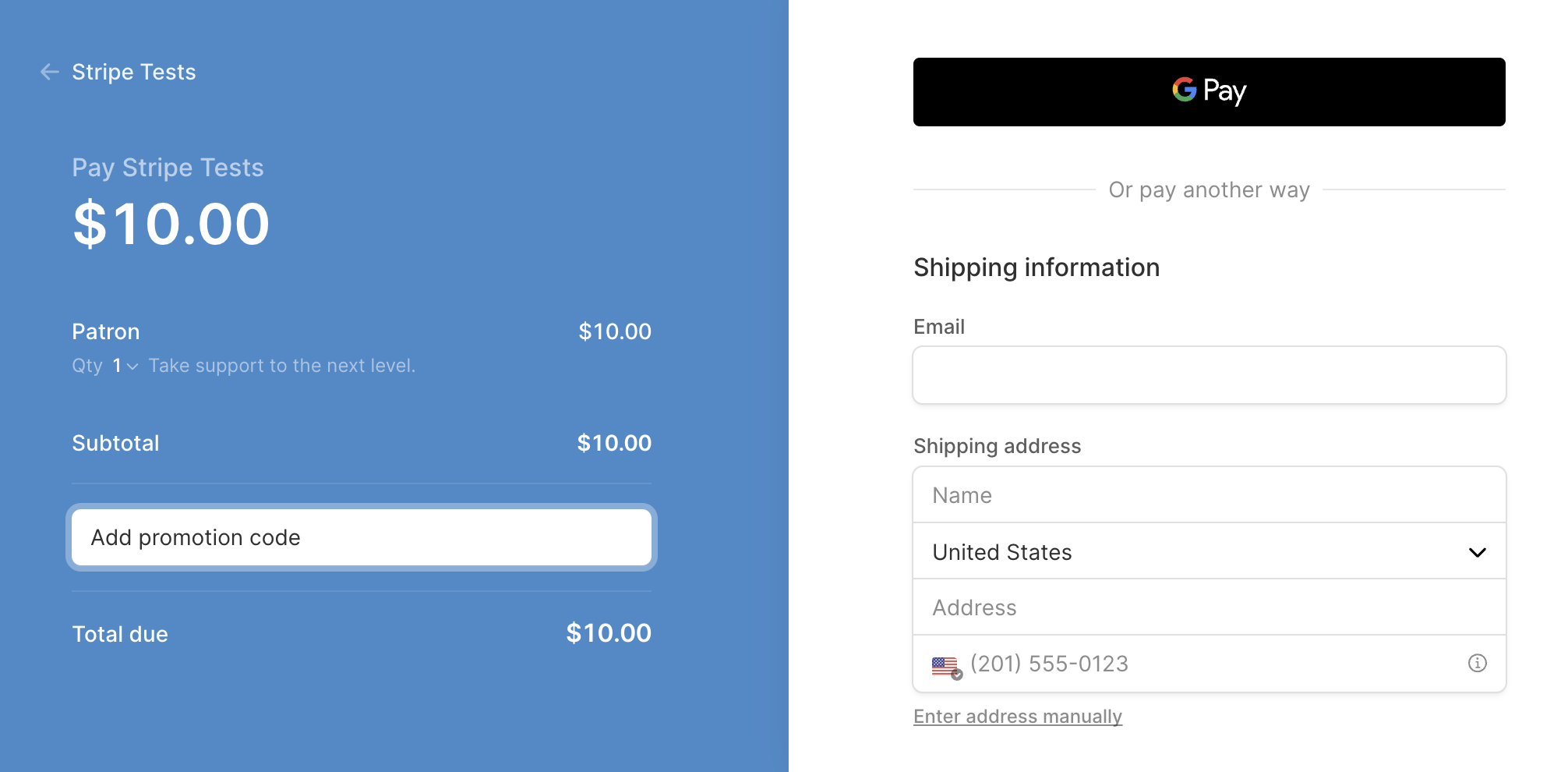 Refreshed Form Builder Interface
At WP Simple Pay we always strive for simplicity. With respect to this goal, we have reorganized and refreshed the WP Simple Pay payment form builder. The new user interface is now more consistent when switching between payment form types, and more logically organized to reduce the number of clicks needed to start accepting payments.
Now when you configure a payment form you can configure payment methods more directly, without needing to drill down to a custom form field's settings, or the separate Stripe Checkout settings.
Additional optimizations include not displaying price option labels until there is more than one price, creating a more obvious differentiation between on-site and off-site payment forms, and grouping Stripe Checkout configuration options into related groups.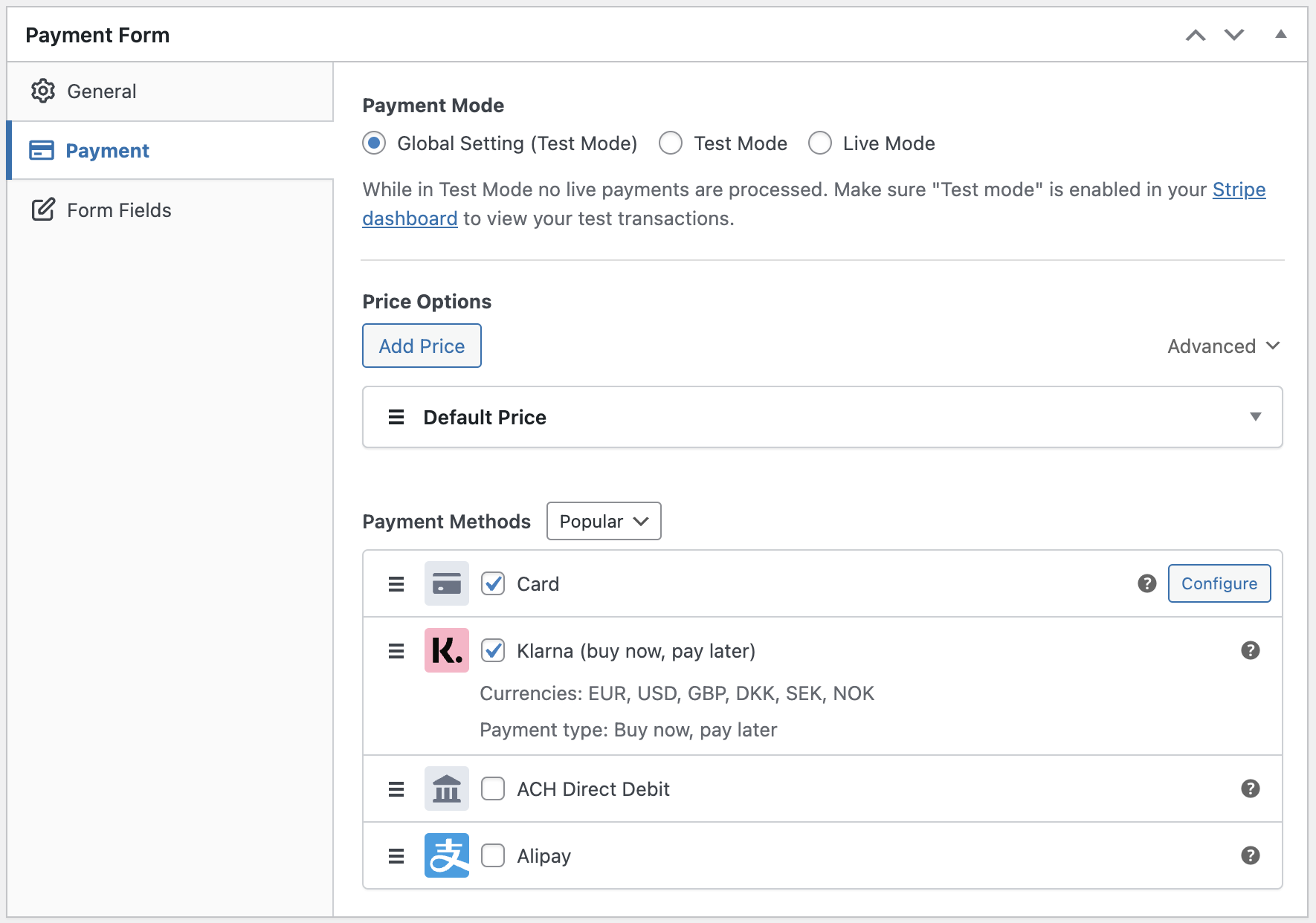 Try the New Update Today
The new block editor button block support, new Stripe Checkout features, and the refreshed payment form building experience in the latest version of WP Simple Pay make it easier than ever to create and optimize your payment forms.
Have any questions? You can reach our customer support team here and they'll be happy to help you out.
If you're not using WP Simple Pay Pro yet, just click here to get started today! It's the best Stripe payments plugin available and we're making it even better with each update. As always, a huge thank you for your continued support.