How to Accept Up Front & Monthly Recurring Payments as a Wedding Planner
Are you a wedding or event planner? Do you need to accept a large up front payments from your clients with smaller payments recurring for a number of months after?
The larger initial payment ensures the client can commit and that you as an event planner are compensated for a good chunk of your time. But with a large total cost, you may find it more attractive to clients if you spread the remaining balance over a set number of monthly payments thereafter. But who wants to waste time and energy collecting payments from people? It can be uncomfortable to ask people for money on a regular basis as well as time-consuming to chase them down.
If you're using WordPress to power your website and Stripe to accept payments, you can set this up in minutes using WP Simple Pay Pro. First, you'd setup a Stripe plan with the regular monthly amount you want to charge. Second, you'd create a payment form in the WP Simple Pay Pro payment form settings that both adds a setup fee for the first payment as well as stops recurring payments after a certain number of months. See our subscription options documentation for more details.
For example, let's say your business requires a total of $4,000 for your wedding planning services. You can set up a payment form to collect $1,000 up front and the rest in monthly payments of $300 until the balance is paid in full.
For the client, they would simply fill out the payment form on your site just once. The initial and recurring charges will just happen without you contacting them each month. It's fabulous and simple.
In this example, when the client first clicks the payment button, it might first appear like this: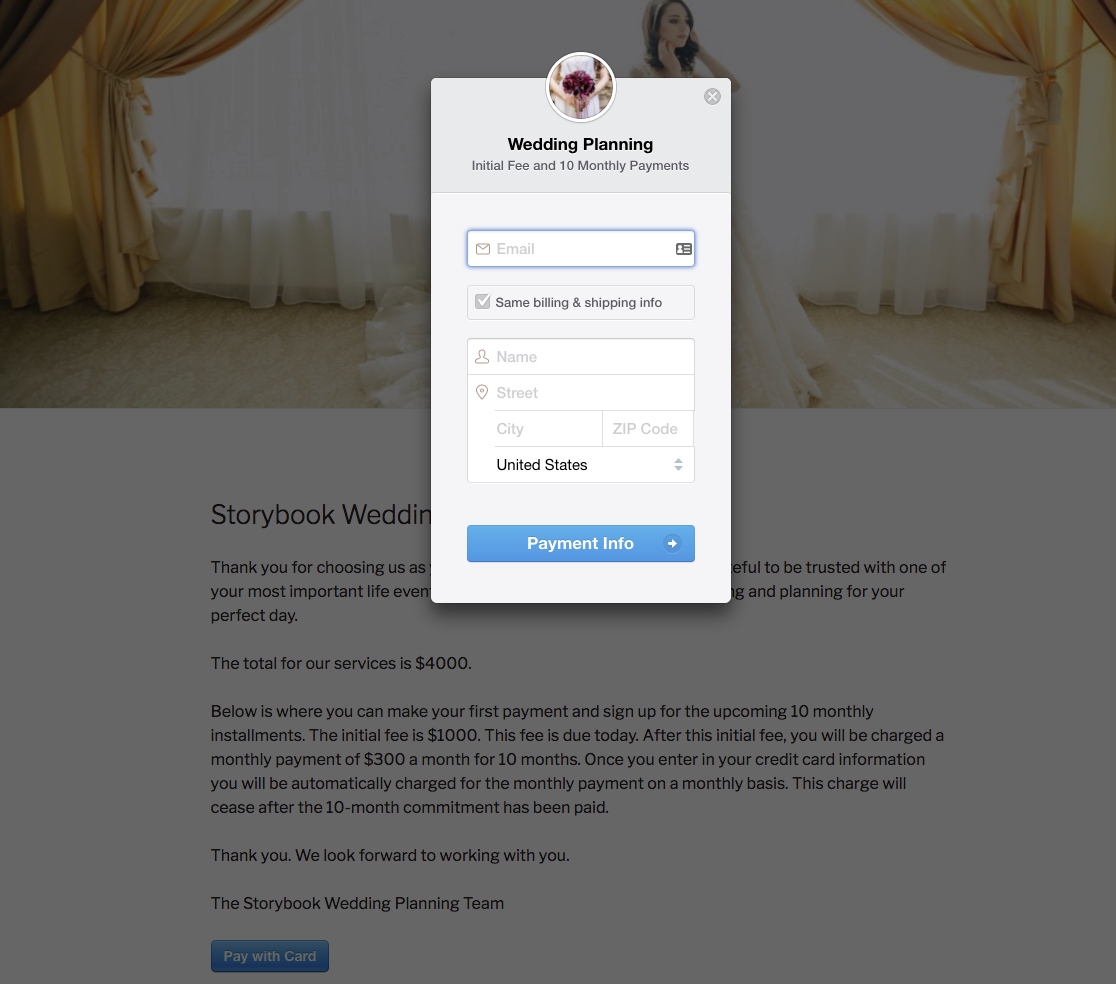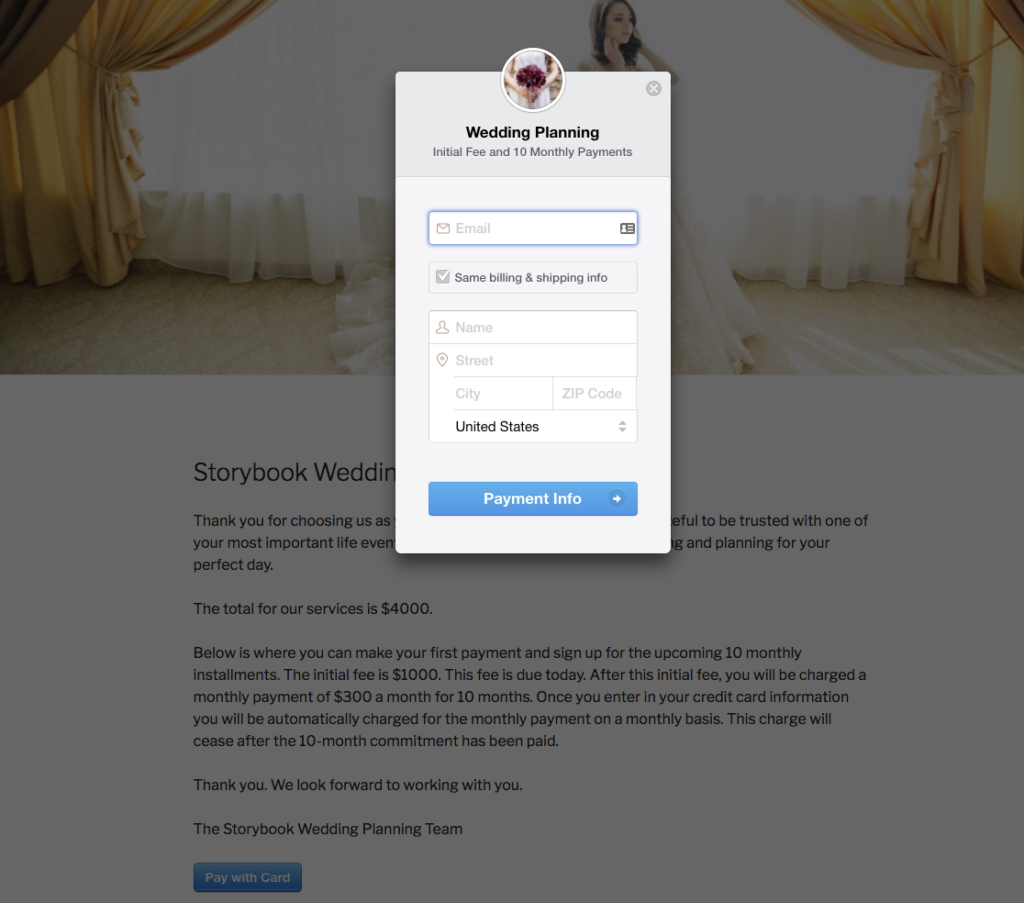 After they fill in their email, name, and billing address, the client would be prompted for their credit card number.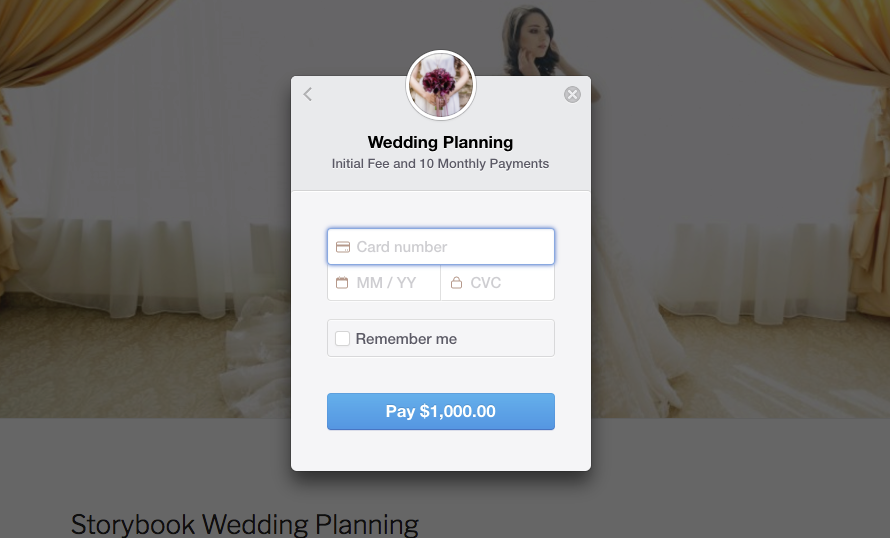 When they complete the purchase, they will be charged the initial $1,000 payment, but their credit card will be saved on file (with Stripe). For the remaining 10 months, the smaller $300 amount will automatically be charged to the client (and optionally a receipt emailed).
Pretty great right? No more chasing after payments. No more phone calls or emails asking if they mailed the check. It's time to start collecting money digitally, simply, and consistently. You and your business deserve it.
Ready to get started? No need to wait. Get the best Stripe payments plugin for WordPress now and start accepting monthly payments. No chasing clients required.