[New] Introducing Activity & Reports – View Payment Insights Right Within WordPress
You asked, we listened. Finally, the Activity & Reporting dashboard is here!
With WP Simple Pay 4.6.7, you can view the latest Stripe payment activities right inside your WordPress dashboard — without even having to log into your Stripe account.
Activity & Reports – View Payments at a Glance
Our Activity & Reports screen is the easiest and quickest way to see how your business has been performing so far.
The Activity & Reports screen provides a snapshot of the total payments you collected for the day. Plus, it also gives you an overview of the latest 10 payments you receive via your Stripe forms.
In a nutshell, this overview report lets you figure out which payment form performs really well at the moment.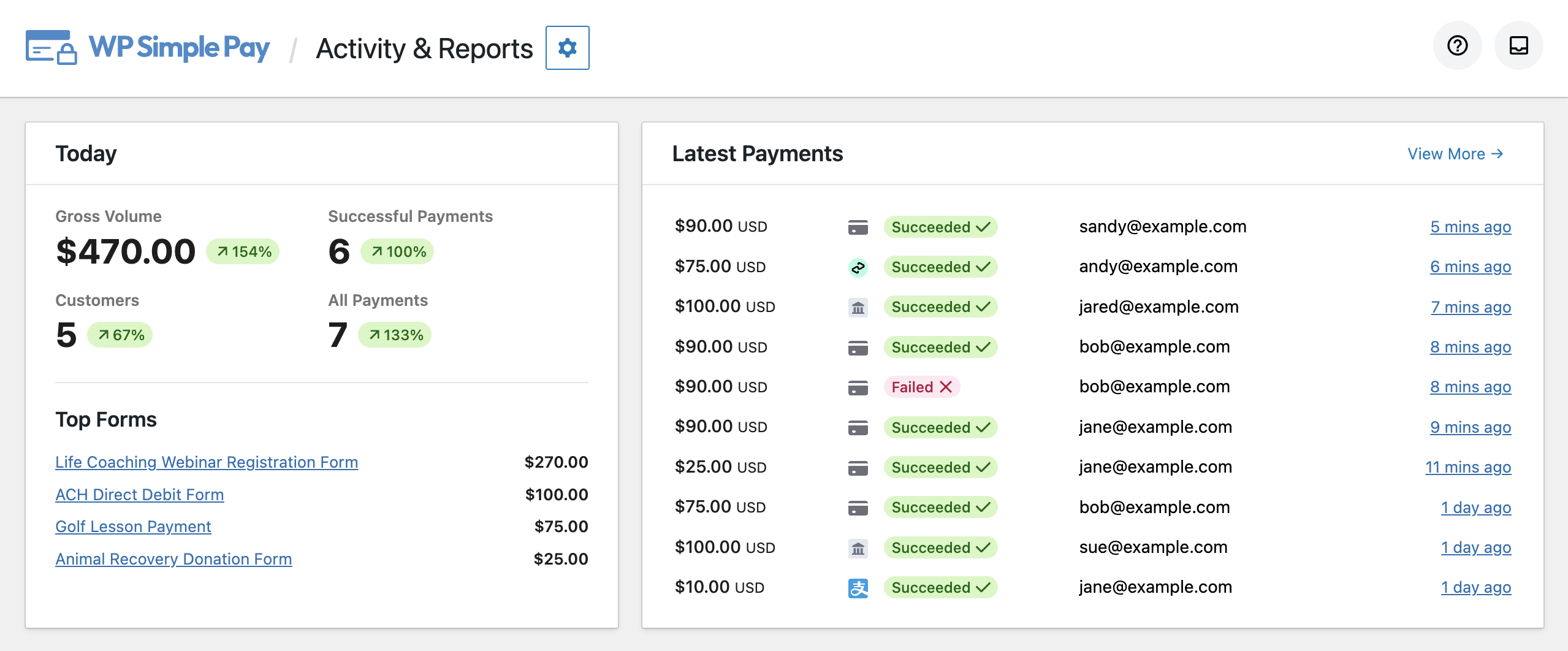 In addition to the overview report, WP Simple Pay also offers detailed insights into your historical payment data.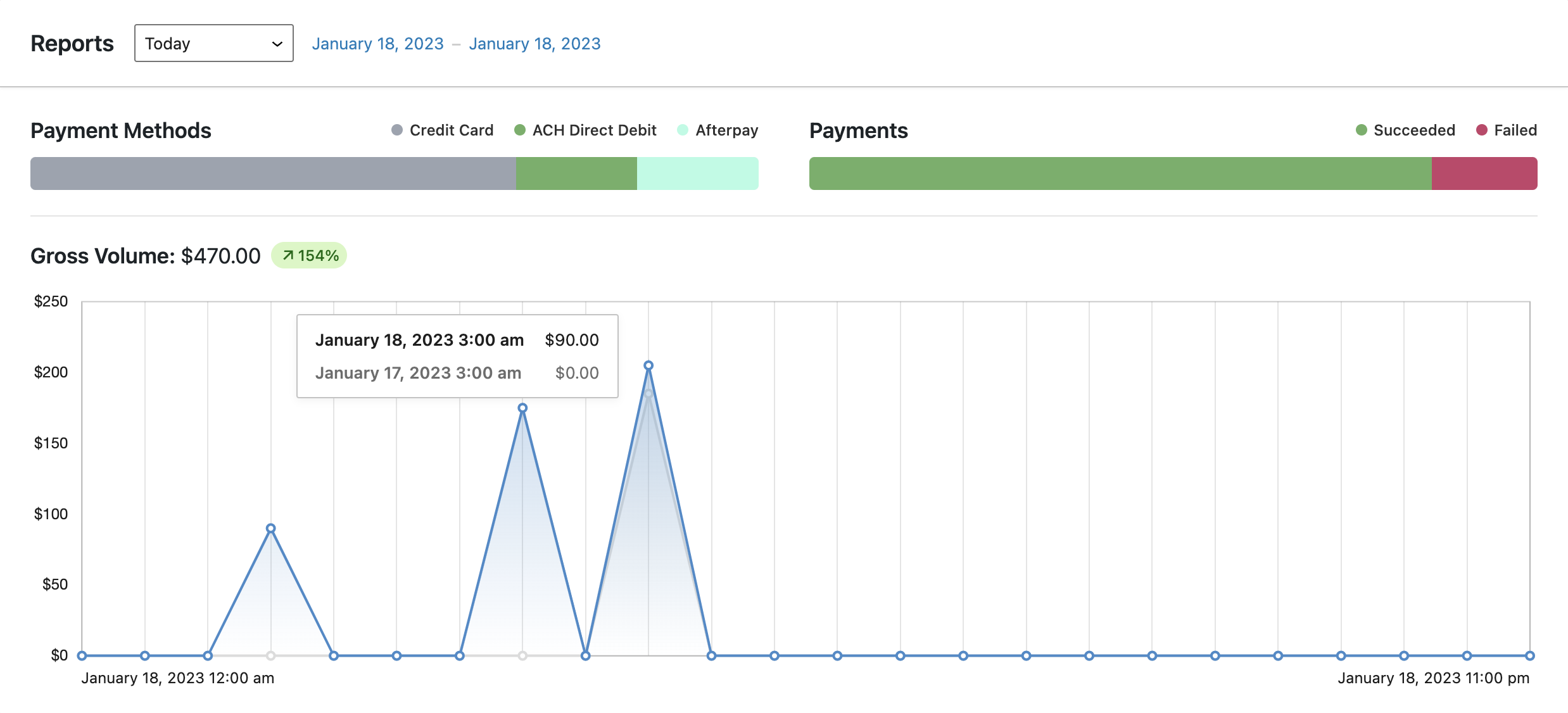 You can get access to period-over-period charts for gross volume and successful payments. Plus, you can also view all these reports for a preset date range or a custom-selected period.
Get Detailed Payment Insights Today
The new Activity & Reports screen is available in the latest version of WP Simple Pay. We really hope you give it a try. Have any questions? You can reach our customer support team here, and they'll be happy to help you out.
If you're not using WP Simple Pay Pro yet, just click here to get started today! It's the best Stripe payments plugin available, and we're making it even better with each update. As always, a huge thank you for your continued support.