Introducing Purchase Restrictions and Tons of New Form Templates
Today we're super excited to announce WP Simple Pay 4.6.4, which adds support for Purchase Restrictions – an automatic way to limit when, or how many times, a payment can be made.
Additionally, we have continued to expand our ever-growing template library.
Purchase Restrictions: Manage Inventory and Scheduling
Have you ever needed to sell a limited quantity of an item, or only accept payments between certain dates? With Purchase Restrictions, you now have control over how many times an item can be purchased, and when. This is great for accepting a limited number of registrations for a webinar or selling different levels of tickets for an event.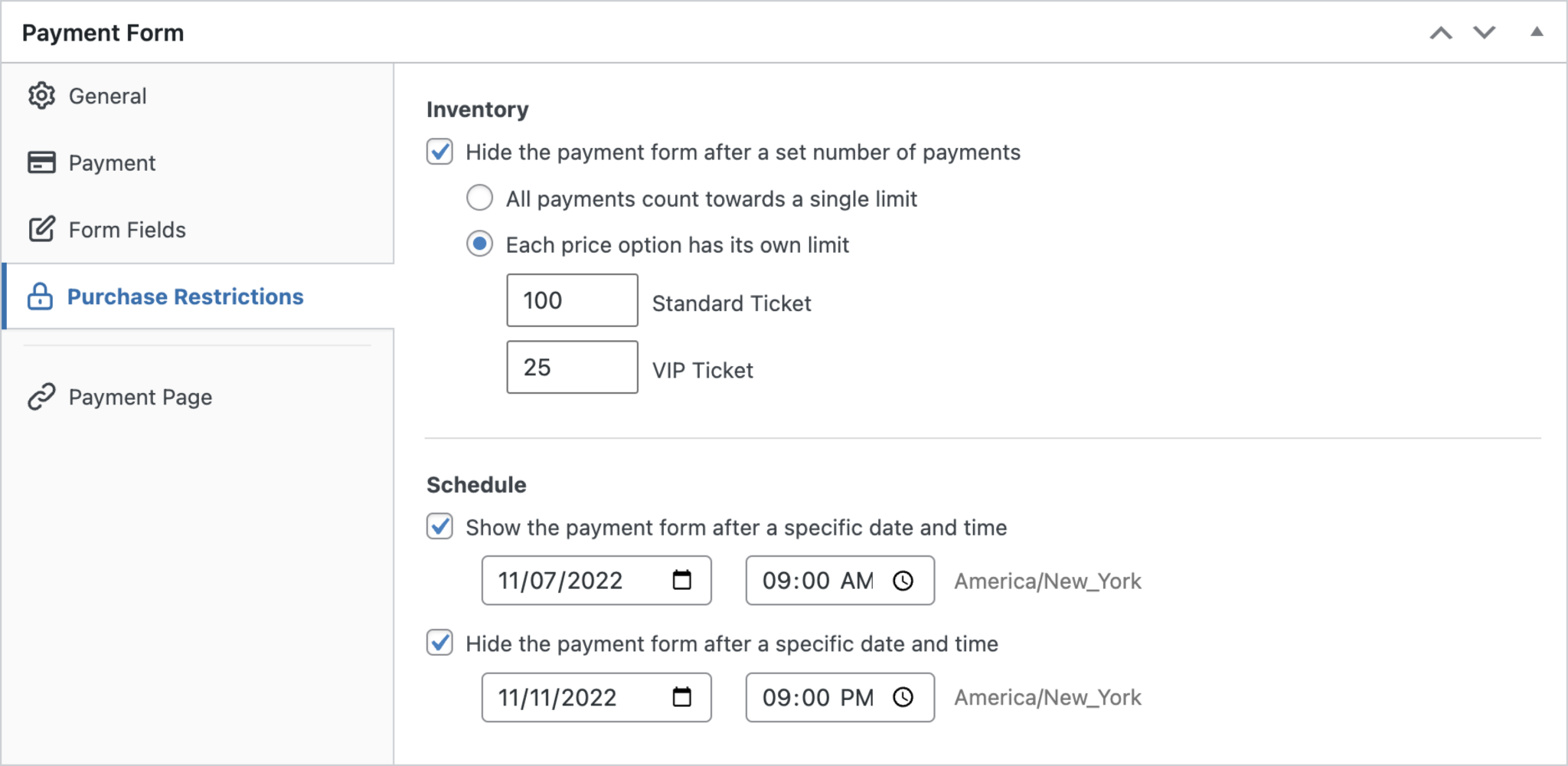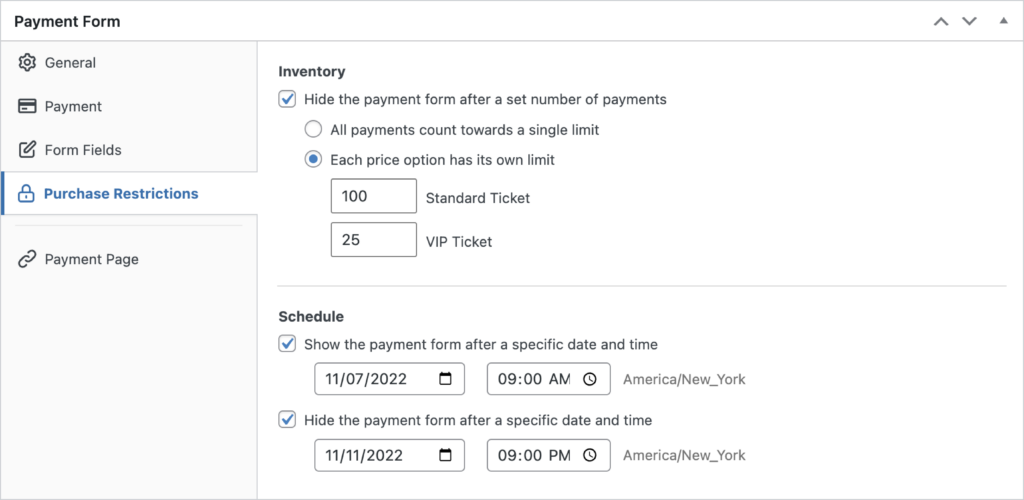 You can restrict payments in multiple ways, and even combine them to create fully automated inventory and scheduling management.
Limit the total number of payments
Limit the number of payments for separate price options
Only allow payments after a certain date
Only allow payments before a certain date
Tons of New Payment Form Templates
With payment form templates, we have taken the pain out of creating Stripe payment forms and made it easy. Payment form templates make accepting payments a 1-click process.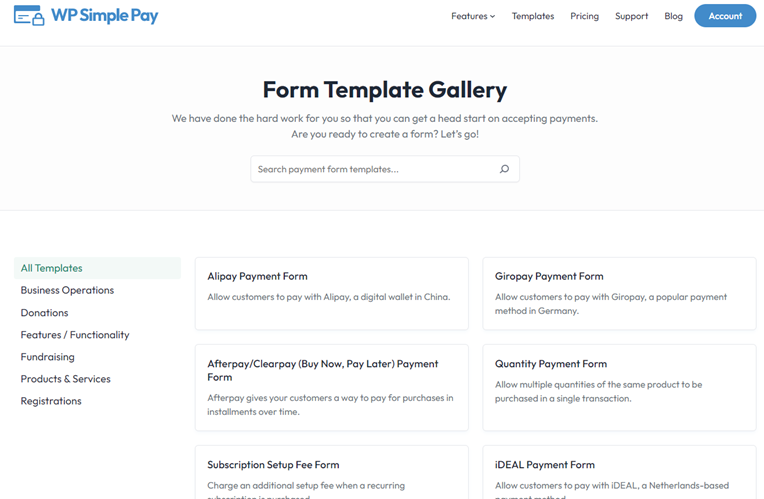 Now you can quickly choose a starting point and add/remove fields, update field labels, and customize the payment confirmation with ease.
Explore the template gallery →
Try the New Update Today
New Purchase Restrictions available in the latest version of WP Simple Pay makes accepting payments and managing inventory or scheduling easier than ever. We really hope you give it a try.
Have any questions? You can reach our customer support team here and they'll be happy to help you out.
If you're not using WP Simple Pay Pro yet, just click here to get started today! It's the best Stripe payments plugin available and we're making it even better with each update. As always, a huge thank you for your continued support.