[Announcement] Now Automatically Calculate Tax Amounts Based on Customer Location
Today we're super excited to announce WP Simple Pay 4.6, which adds support for Stripe Tax. With this new update, you can dynamically collect tax amounts based on customer location and automate tax filing and remittance!
This new integration makes tax compliance simple and easy – just like the rest of WP Simple Pay.
Automatically Calculate Tax and Stay Compliant
Knowing the amount of tax to collect can be challenging for several reasons. First of all, tax rules change from place to place. The rules also vary based on what you sell and are subject to constant changes based on government policies.
With the new update, you can easily stay tax compliant by simply specifying the type of payment you are collecting and the origin address of your business! To help you stay compliant, Stripe Tax uses the payee's billing address to calculate and collect the right amount of tax. It also validates the EU VAT ID and Australian ABN number when needed.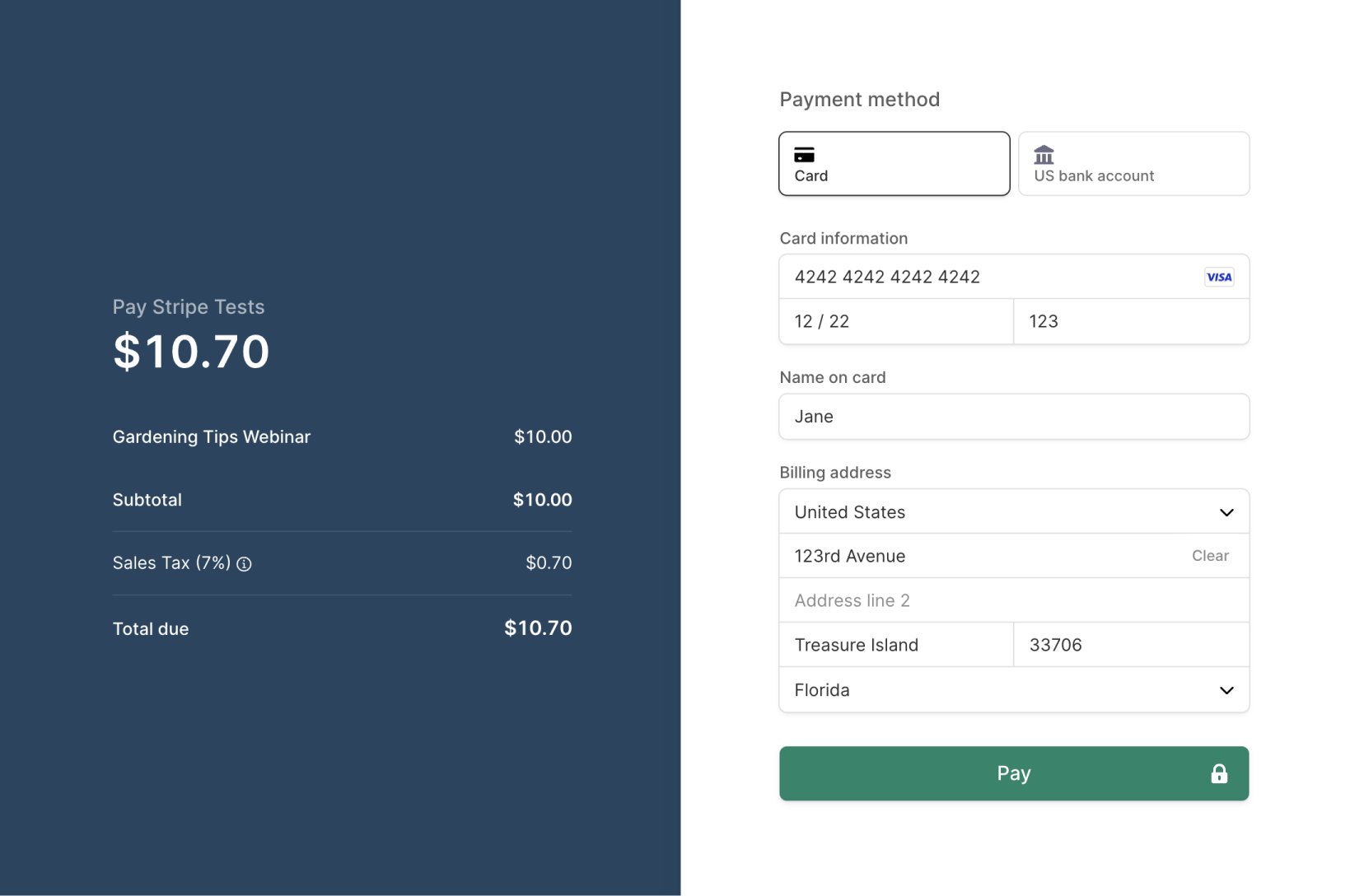 Know Where to Register to Collect Taxes
Based on where you collect the payments from, you might be legally obliged to register with that country or jurisdiction to collect taxes. This is true even if your business has no physical presence in that country or jurisdiction. Stripe Tax monitors your transactions, so you know when and where you need to register to collect taxes.
Currently, Stripe Tax lets you see tax calculations in 35+ countries and all US states. It even lets you monitor the tax filing threshold, so when you exceed the threshold, you can register with that jurisdiction and start collecting taxes.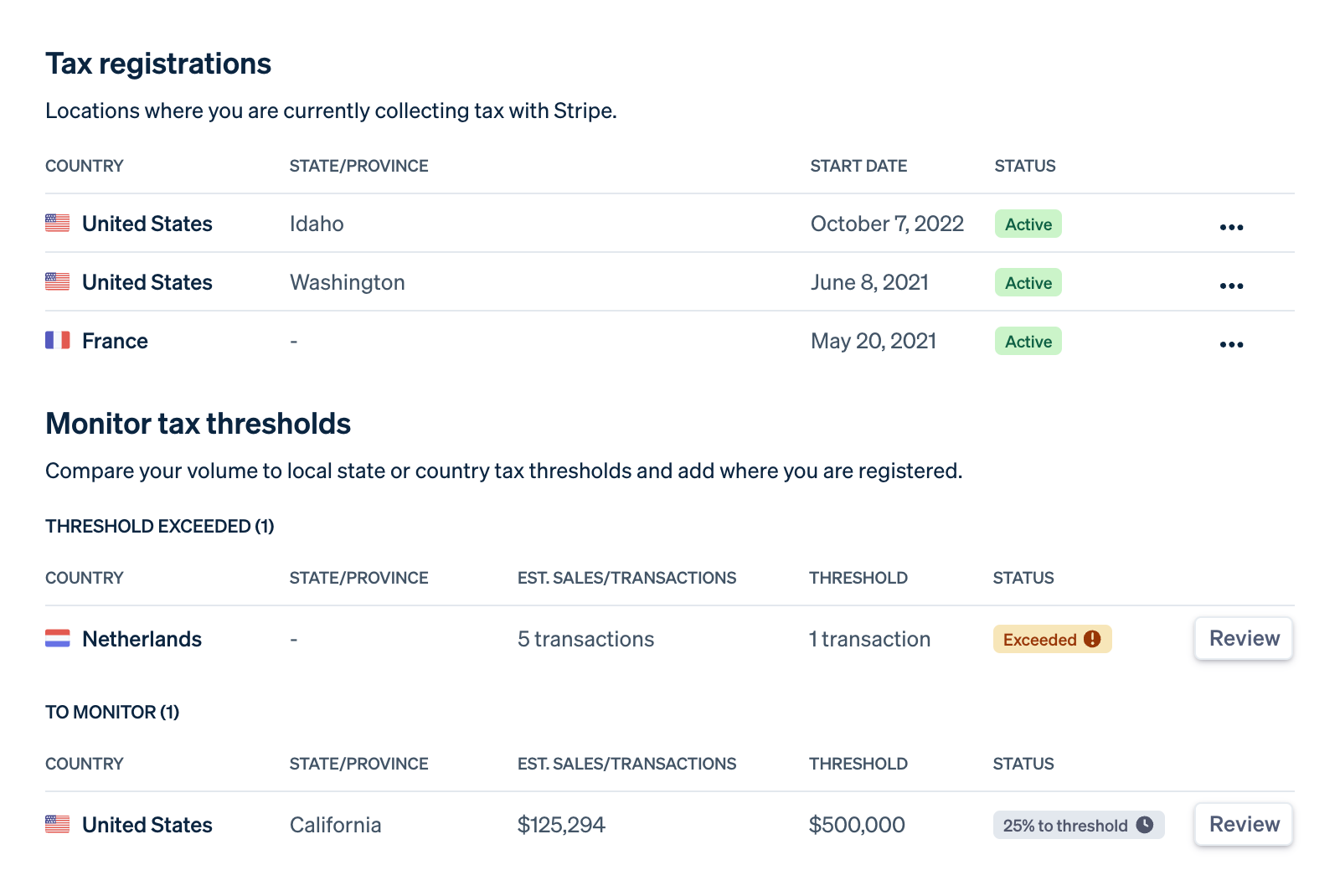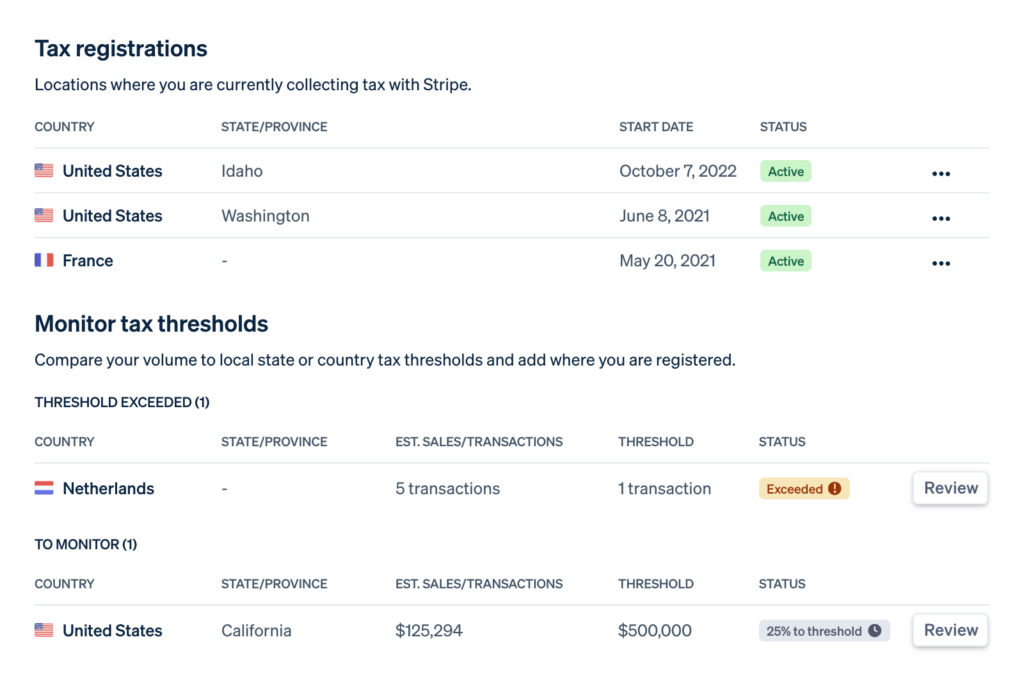 Easily File and Remit
Stripe Tax reports give you all the information you need for each filing location so you can easily file and remit taxes on your own, with your accountant, or with one of Stripe's preferred partners. You can easily export tax reporting data or view location-specific sales tax reports to streamline filing.
Try the New Update Today
Advanced integration with Stripe Tax in the latest version of WP Simple Pay makes accepting and managing online payments easier than ever.
Have any questions? Check out the documentation or you can reach our customer support team here, and they'll be happy to help you. If you're not using WP Simple Pay Pro yet, just click here to get started today! It's the best Stripe payments plugin available.
As always, a huge thank you for your continued support.