How to Change Payment Form Default Style Options
There are a few options that allow you to change the styling your site visitors see when they're viewing your payment forms.
Disable Opinionated Styles
By default WP Simple Pay provides "opinionated" styles that ensure payment forms are properly styled and display in all WordPress themes.
If you would like to exclude these styles from loading visit WP Simple Pay → Settings → General → Advanced and toggle Opinionated Styles to Disabled.

You can also alter the Checkout Button, Payment Button and Coupon Apply Button styles in individual form settings. Simply visit the payment form you would like to edit and adjust the button style in the custom field settings: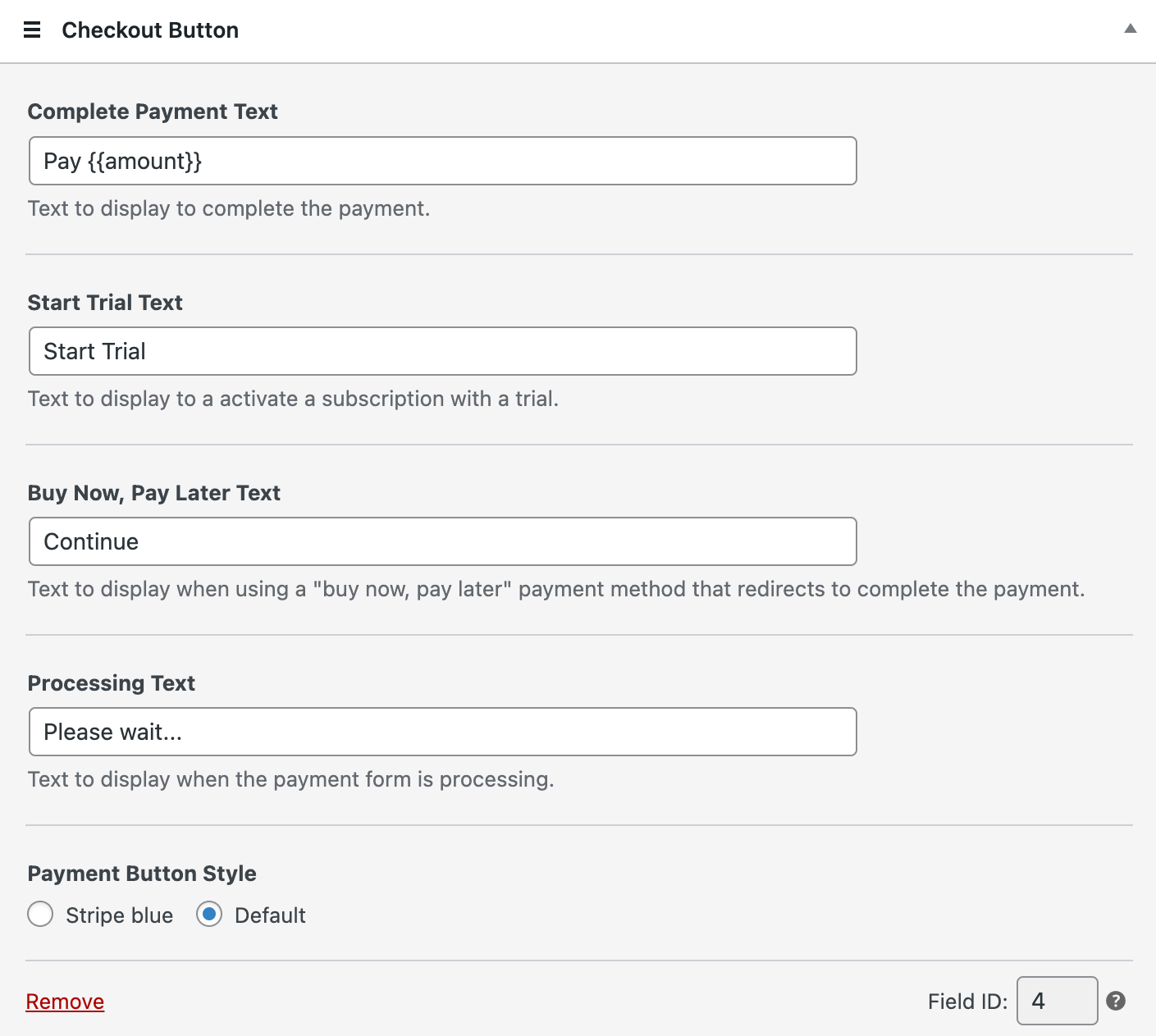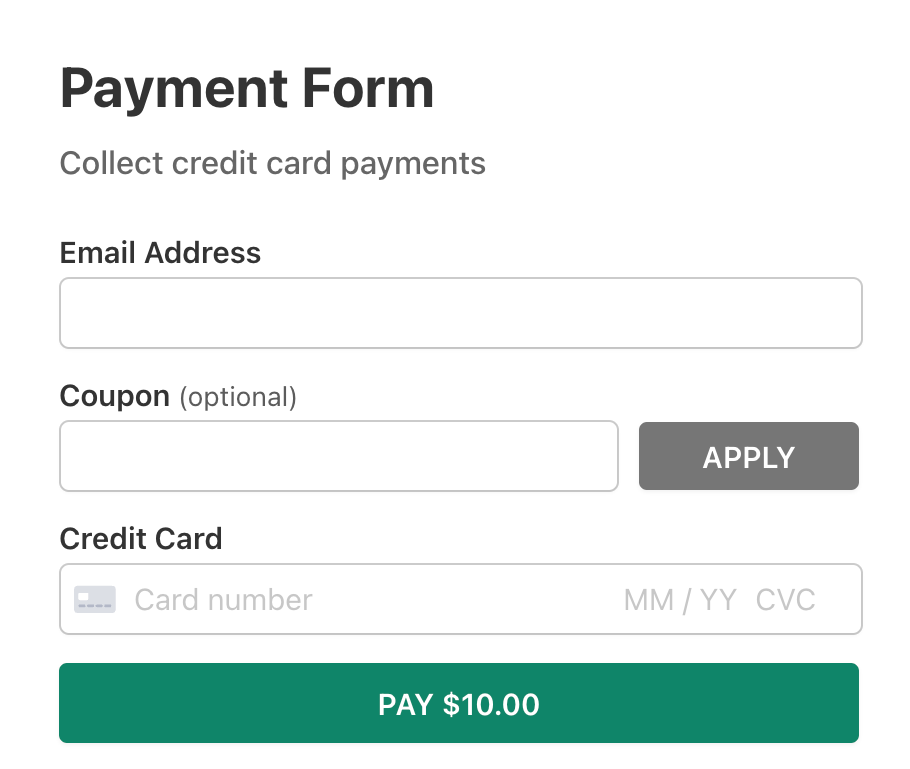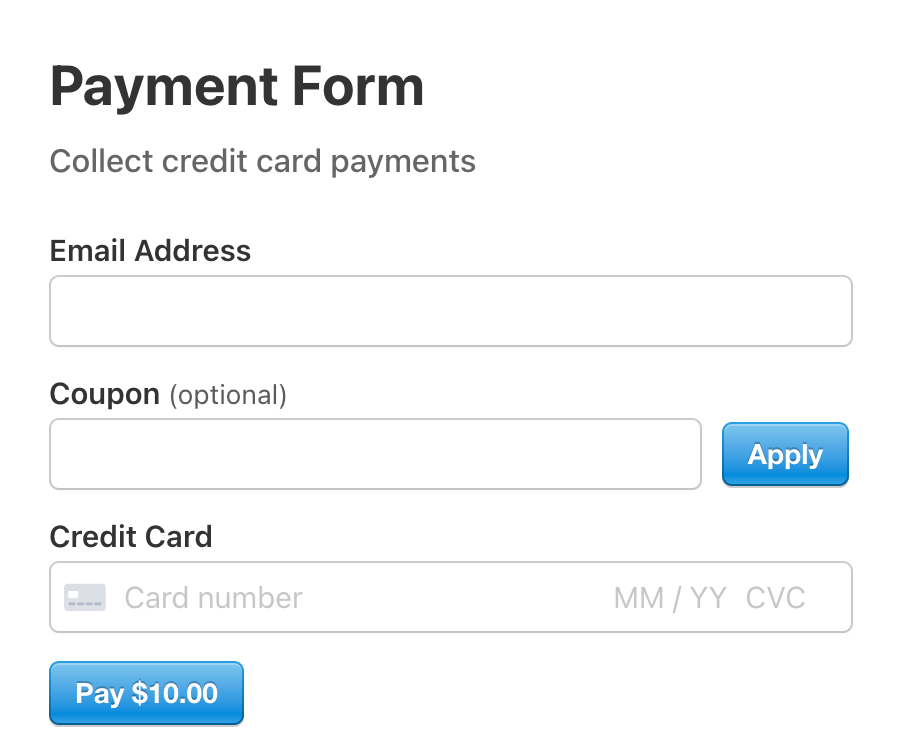 Stripe Checkout Styles
There are limited ways to change styles on the Stripe Checkout payment pages. Learn more in our Stripe Checkout Display Options documentation.
Custom Styles
If you need to change styles even further, see Adding Custom CSS to WP Simple Pay.
Still have questions? We're here to help!