How to Customize Off-Site Stripe Checkout Options
The Stripe Checkout tab in the form builder is where you'll configure all options available for the Off-site Stripe Checkout payment forms if it's the Type elected on the General tab.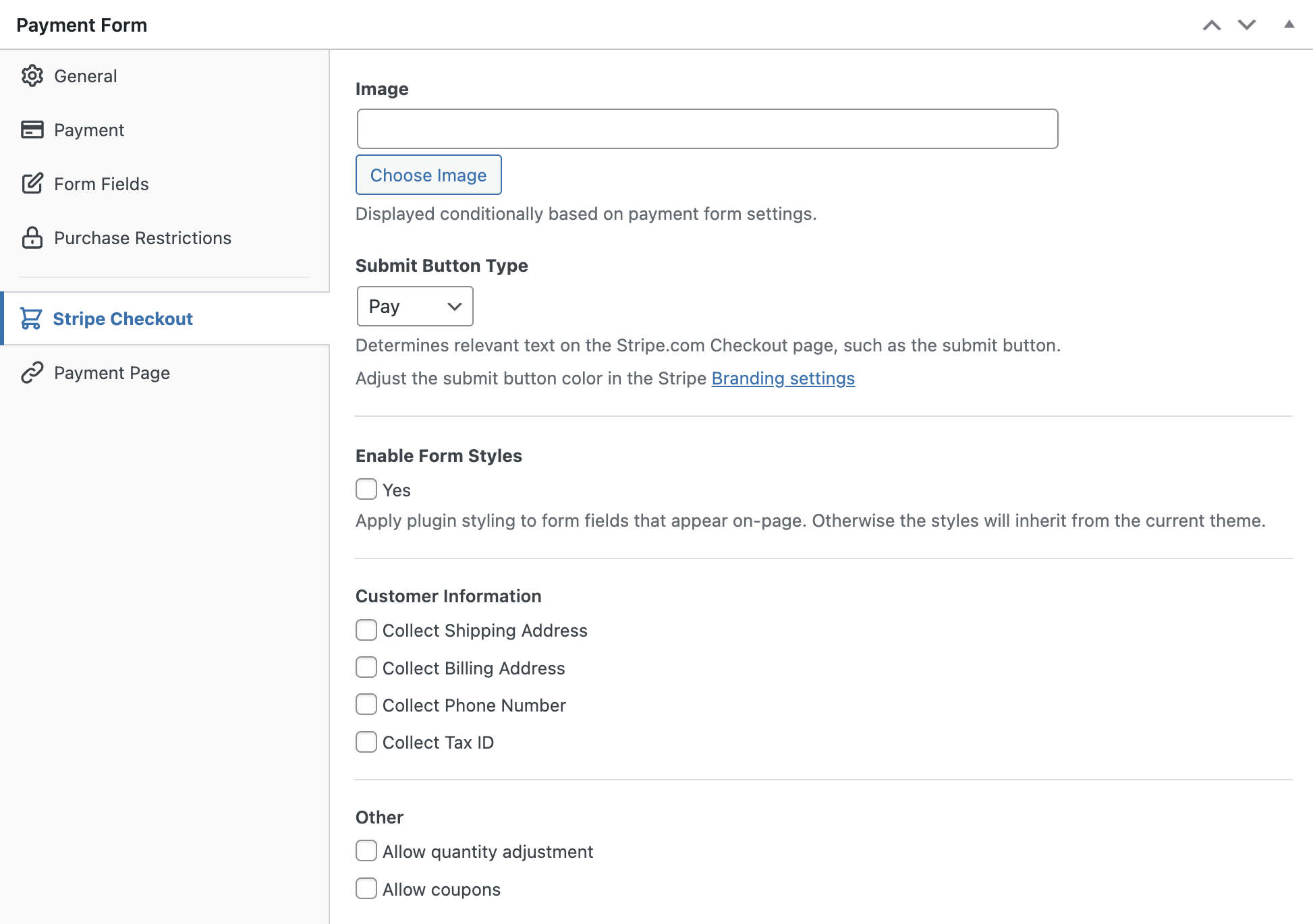 Image
An image displayed on the Stripe-hosted payment page. Conditionally shown based on the payment type and other configurations.
---
Determines the relevant text on the Stripe-hosted payment page.
---
---
Customer Information
Determines which additional customer fields are shown.
Collect Shipping Address
Determines if shipping address fields are displayed.
Collect Billing Address
Determines if billing address fields are displayed.
Collect Tax ID
Determines if tax IDs fields are displayed.
---
Other
Allow quantity adjustment
Determines if the quantity of the purchase can be changed by the user.
---
Allow coupons
Determines if the payment can accept coupon codes.
---
Additional Stripe Checkout Settings
When using Stripe Checkout, Stripe dictates what can and cannot be configured on the checkout page as it is served by Stripe's servers.
Among the various settings you can configure for Checkout such as Faster Checkout and Address Autocomplete.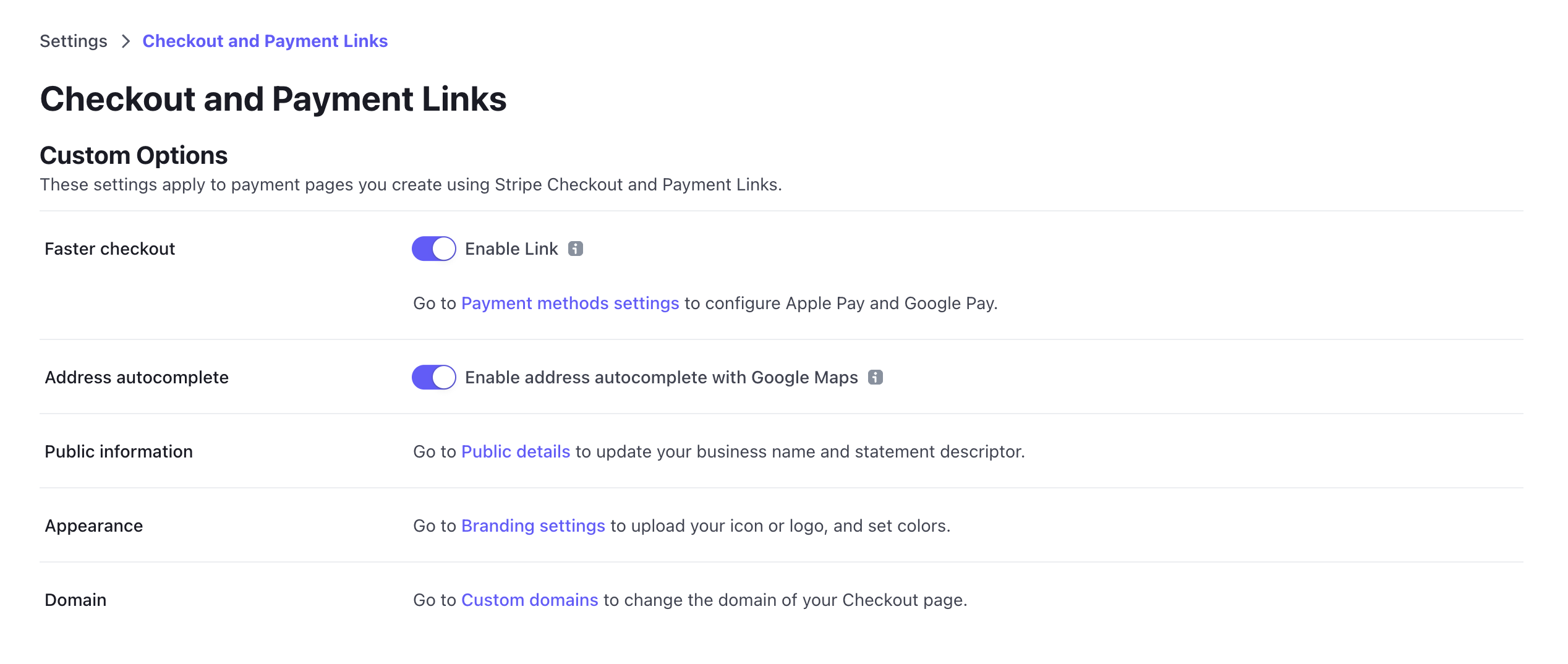 Faster checkout allows your customers to securely save their information with Stripe, allowing them to use 1-click checkout on thousands of sites that use Stripe for payment processing.
You can alter the color of the Stripe Checkout background and payment button that appears on the checkout page, customer portal, and Stripe hosted invoices by changing various settings in the account branding section of the Stripe Dashboard.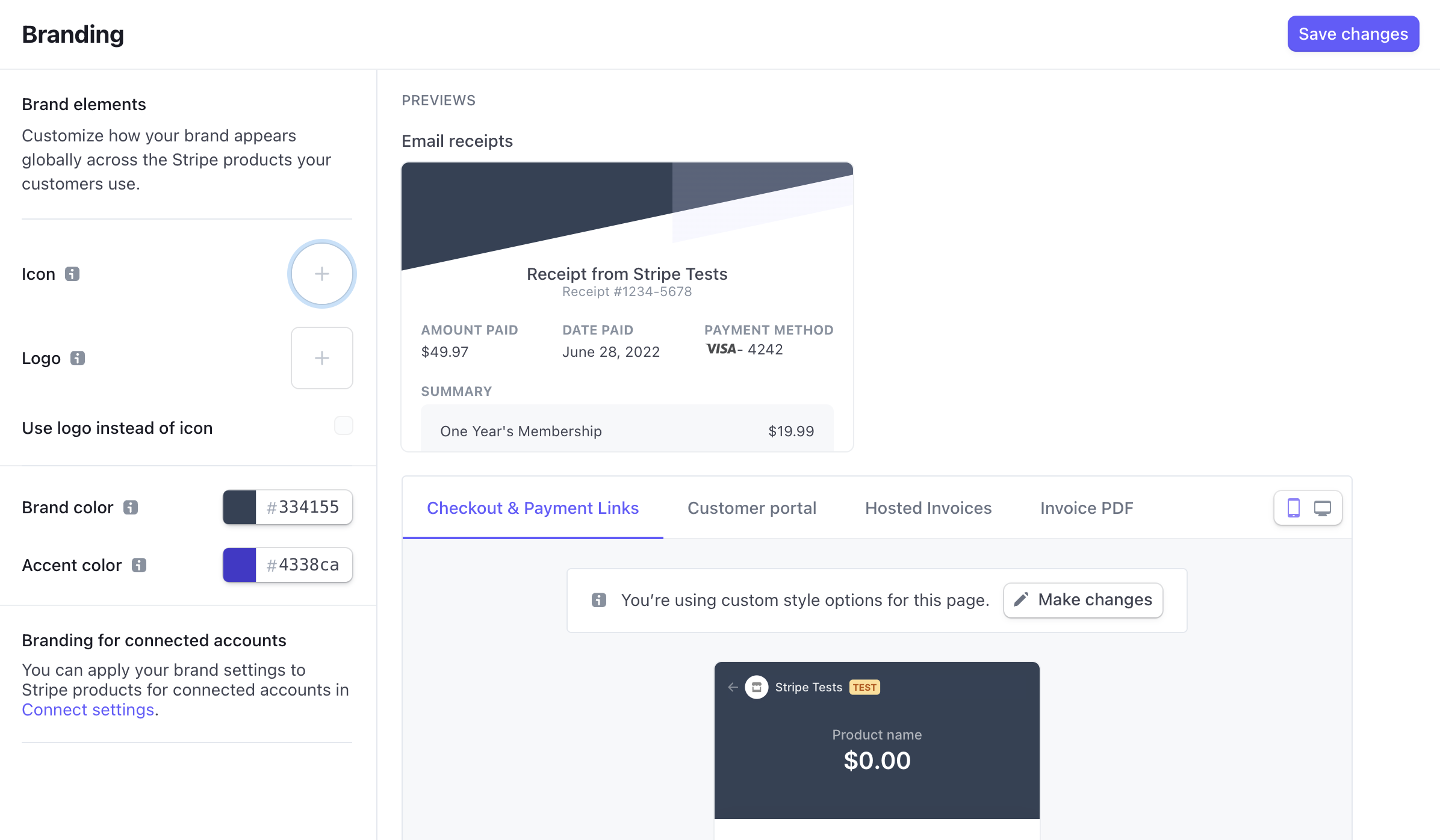 Still have questions? We're here to help!