How to Upgrade from WP Simple Pay Lite to Pro
Thank you for using WP Simple Pay Lite — the free version of our plugin! We're glad you've decided to upgrade to WP Simple Pay Pro. Upgrading to the premium WP Simple Pay plugin will give you access to even more features. In this article, we will show you how to upgrade from the Lite version of our plugin to a paid license.
In-Plugin Installation
Purchase WP Simple Pay Pro
The first step is to navigate to WP Simple Pay and purchase one of our licenses. To do that, just go to the Pricing Page and follow the steps.
Retrieve Your License Key
Copy the license key from your account.

Add Your License Key
Next, log into your WordPress site and go to WP Simple Pay → Settings.
While in the settings page, within the License Key section, insert your license key in the text box shown below: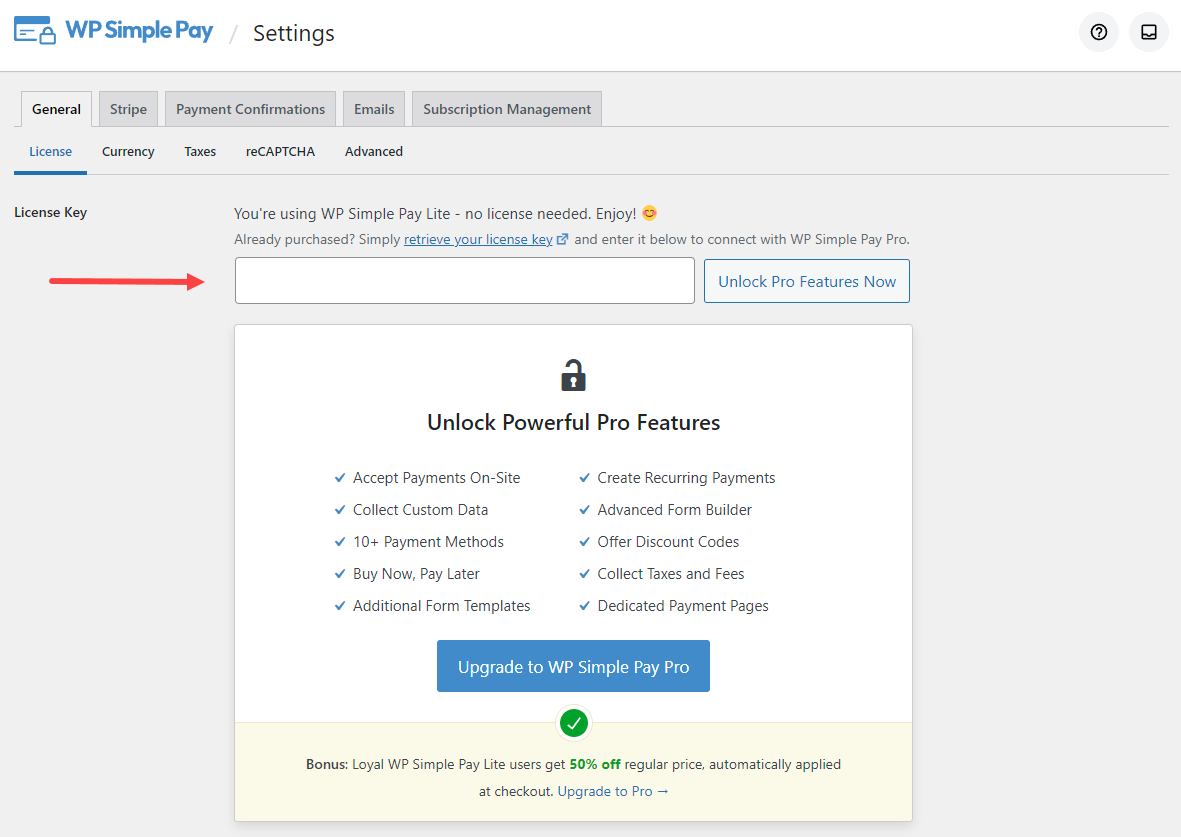 Once your license key has been entered, press Unlock Pro Features Now.

Connect and Install WP Simple Pay Pro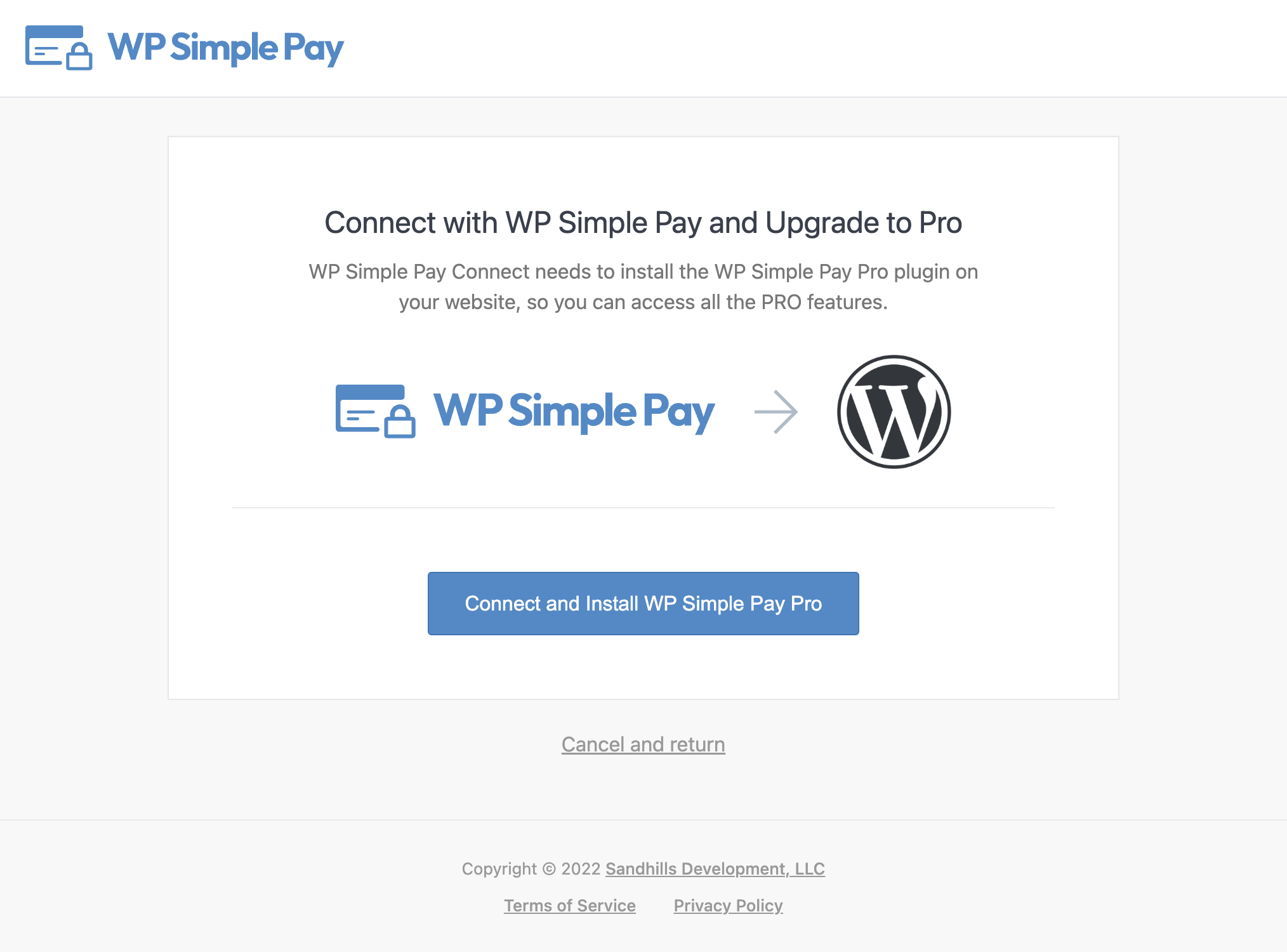 Congratulations! You've now upgraded from WP Simple Pay Lite to WP Simple Pay Pro. Click Ok to go back to your website.
Manual Installation
If the above process fails to work for you, follow the manual process shown below.
To manually upgrade to WP Simple Pay Pro from the Lite version, you'll first need to purchase the license best for your needs. Next, click on Plugins → Installed Plugins, find WP Simple Pay Lite, then click Deactivate.

Now you're all set to continue installing WP Simple Pay Pro →
Still have questions? We're here to help!