How to Activate Your WP Simple Pay Pro License
Once you've installed WP Simple Pay Pro, you'll need to enter and activate your license key in order to get plugin updates through your WordPress admin. You can find your license key in your purchase email receipt or your WP Simple Pay account. Go ahead and copy this now using the Clipboard icon.

Next, log in to your WordPress admin. Then go to WP Simple Pay → Settings → General → License and paste your license key into the field on the tab.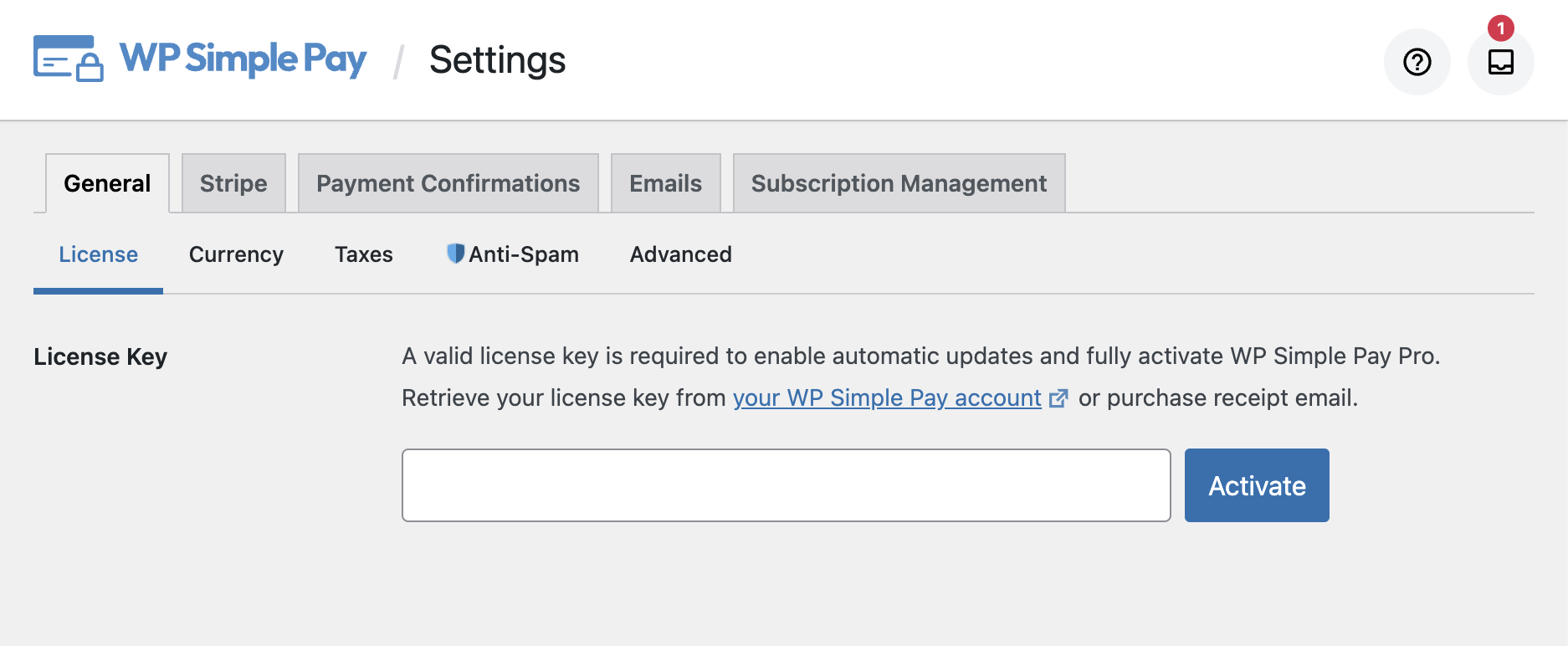 After that, click Activate to finalize license key verification and activation for this site. You should now see updates for WP Simple Pay Pro as they become available within your WordPress admin.
Repeat as necessary for additional sites as your license type permits. At this point, you'll need to connect your Stripe account.
Still have questions? We're here to help!