How to Use Test Mode Until Your Forms Are Ready to Go Live
When first installed, WP Simple Pay is set to Test Mode — this means no real money is transacted. We highly recommend staying in test mode until your payment forms are ready and you've looked through test transactions in Stripe.
While in Test mode you can use any number of test card numbers and payment methods provided by Stripe.
Enabling Test Mode in WP Simple Pay
To make sure WP Simple Pay is in Test Mode by visiting WP Simple Pay → Settings → Stripe → Account.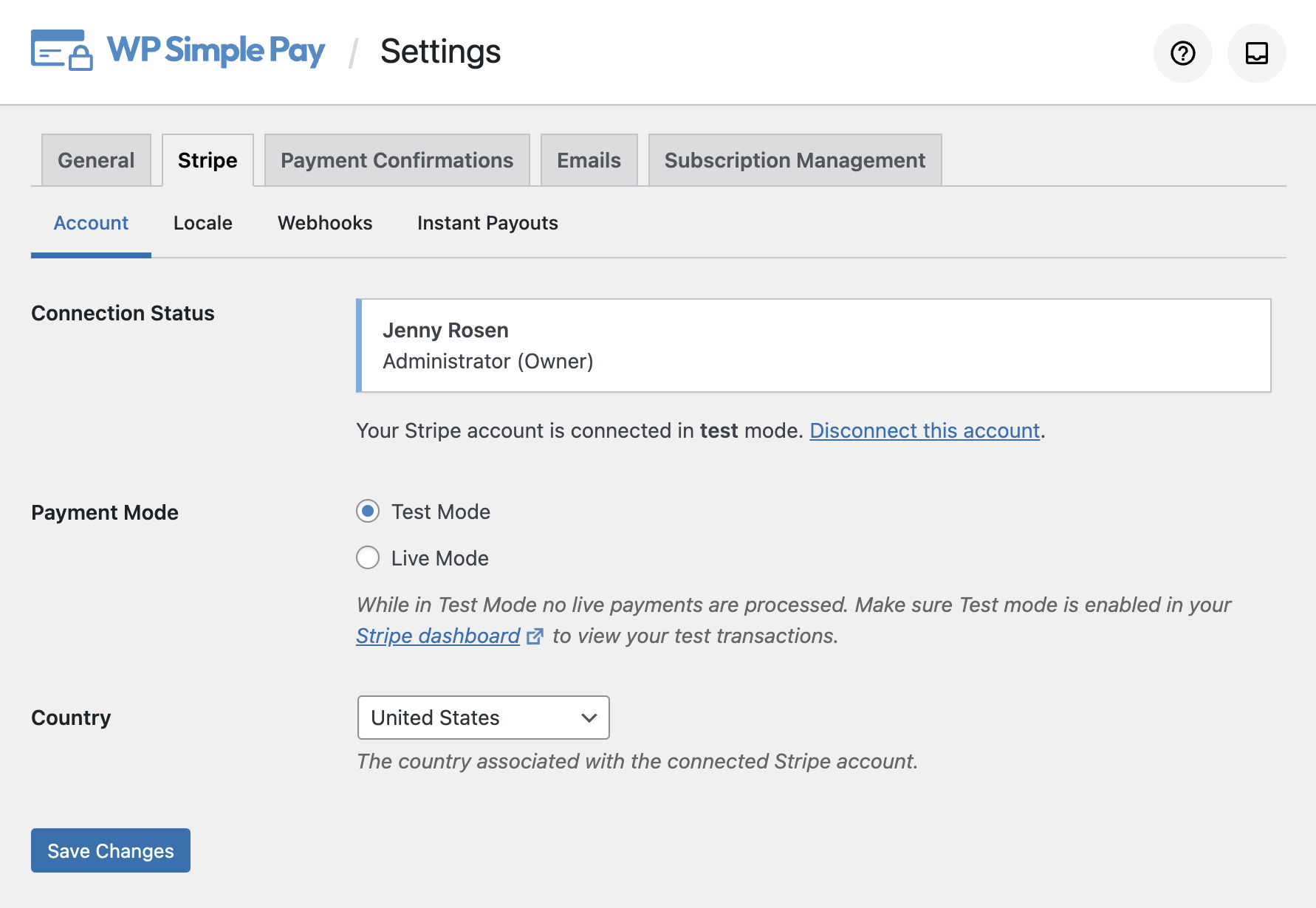 Connection Status
Displays the account information of the currently connected account. If you are not connected, click Connect with Stripe to connect.
---
Payment Mode
Determines the current payment mode: Test Mode or Live Mode. When in Test Mode no actual money is transacted.
---
Test Mode Indicators
When viewing your WordPress admin in Test mode, you will see an indicator in admin toolbar if Test Mode is enabled.
When viewing a payment form while in Test Mode you will see the same indicator.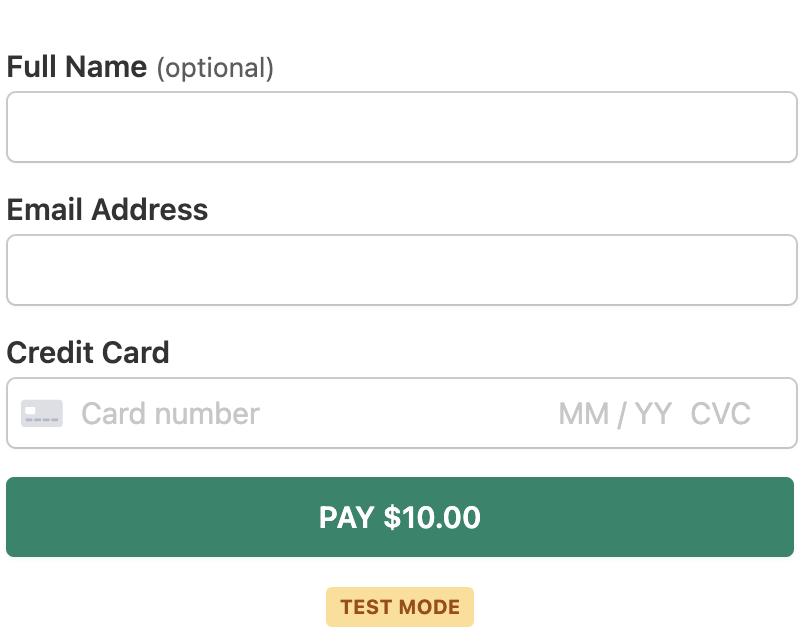 Setting Per-Form Test Mode
Forms can also individually set their payment mode if you need to process transactions in a different mode than the global setting. Ensure you have properly connected to Stripe in all modes that your forms may be utilizing.
Viewing Test Data in Stripe
To view test transactions in your Stripe dashboard, simply switch the Test mode toggle available on the top right of all Stripe dashboard pages.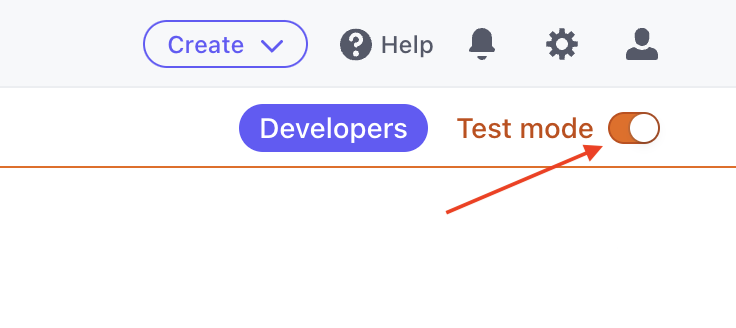 Finally, make sure you review Stripe's Going Live Checklist before disabling test mode.
Still have questions? We're here to help!