The Activity & Reports Page
The WP Simple Pay Activity & Reports page provides a way to get a quick "snapshot" of the activity associated with your payment forms.
Available Information
When visiting WP Simple Pay → Activity & Reports you are shown a breakdown of today's activity, latest payments, payment method types, payment states, and period over period charts for gross volume and successful payments.
Today & Latest Payments
When visiting WP Simple Pay → Activity & Reports you are presented with your website's latest payment activity. You can get a quick overview of what has occurred today, as well as see the 10 latest transactions.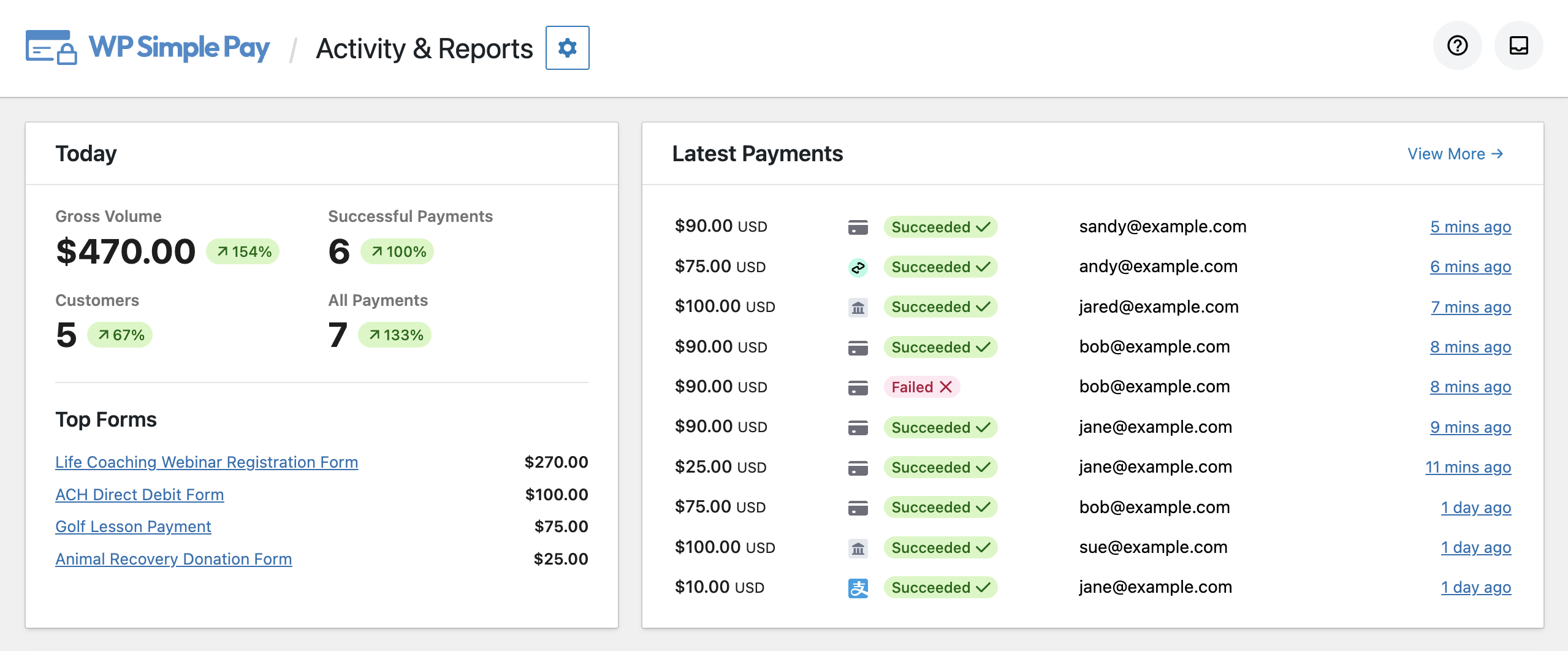 You can set your default currency as shown in the image below. This currency setting will be remembered on subsequent viewings.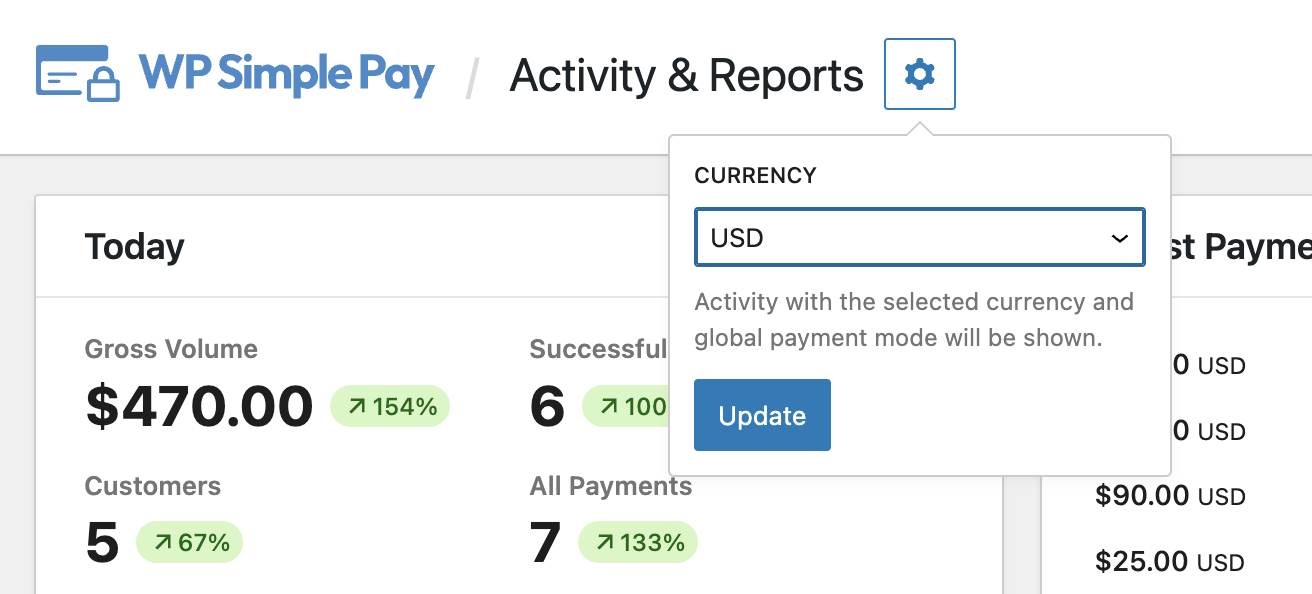 Reports
This section has reports that can be generated for any chosen date range. WP Simple Pay provides a set of common presets, or the start and end dates can also be set to create a custom date range.
After selecting a date range you can view a breakdown of the payment methods used, payment statuses, gross volume, and successful payments.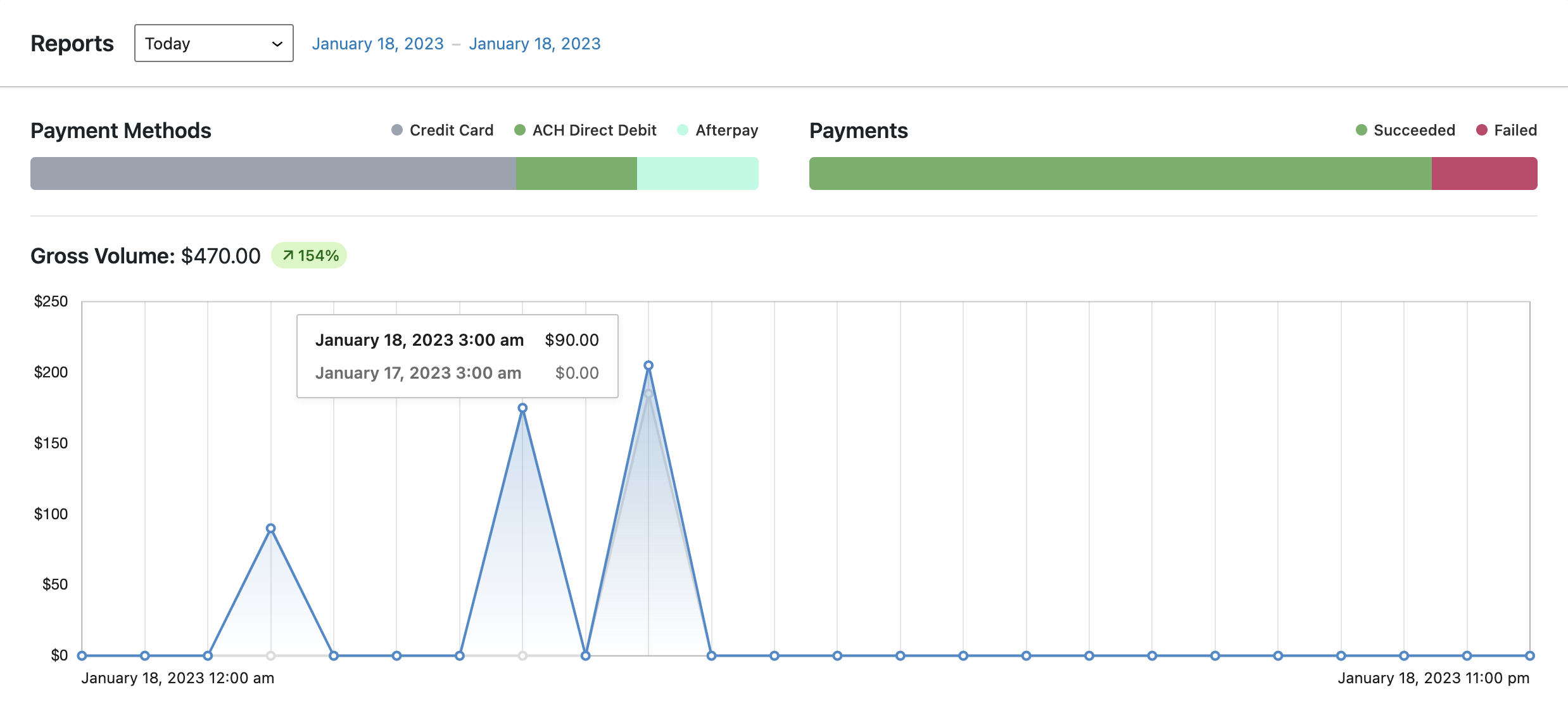 Selecting a date range
Start and end dates can be set manually to create a custom report date range.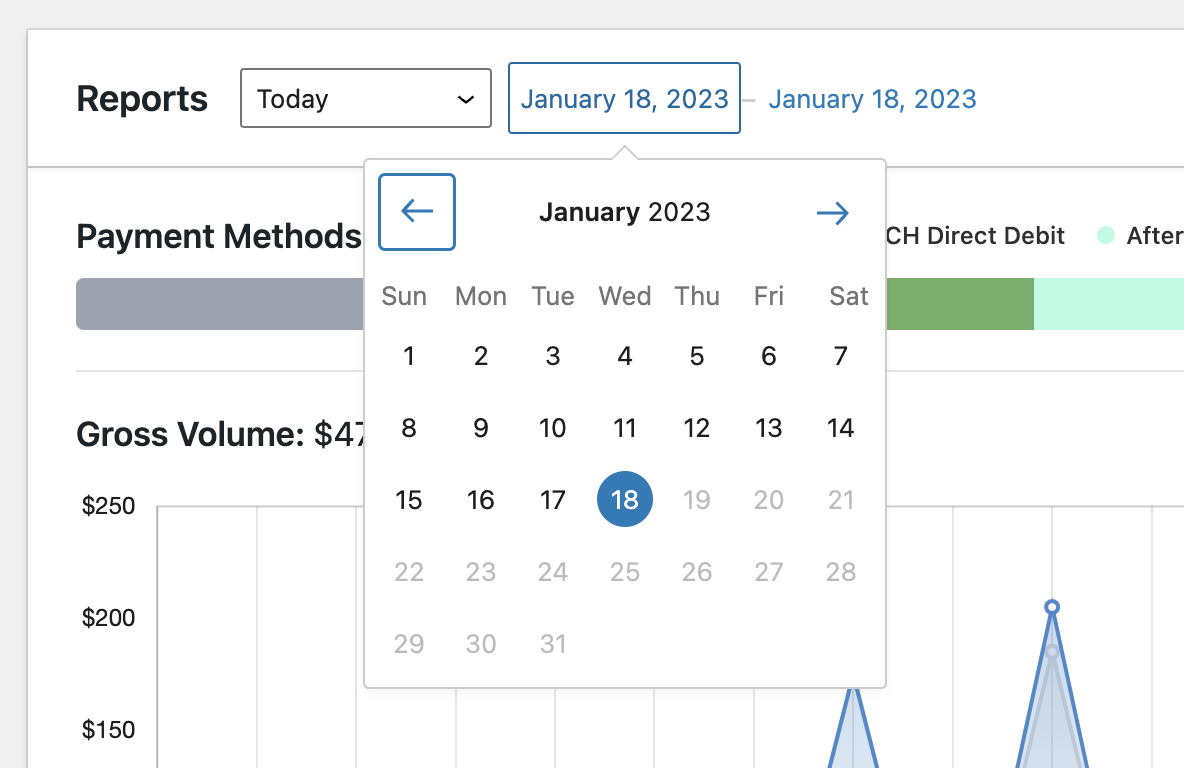 Frequently Asked Questions
Why Do Payments Show as "Incomplete"?
To ensure that payment statuses are properly reflected in reports, webhooks must be enabled and working properly. More information about configuring and troubleshooting webhooks can be found in this documentation.
When is the Change / Delta Calculated?
When both periods (previous and current) have non-zero amounts the delta, or change, is shown.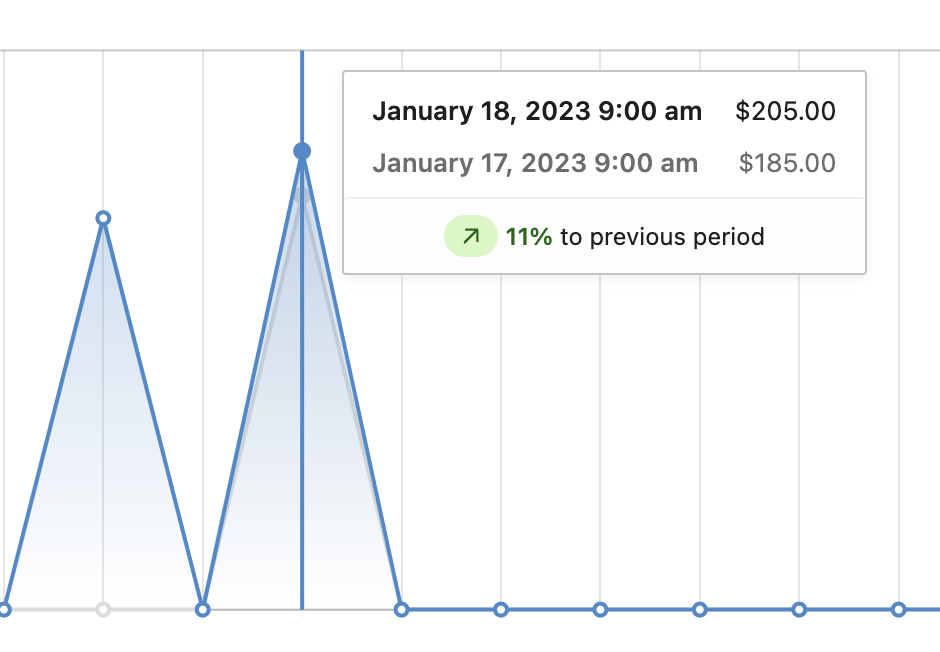 Still have questions? We're here to help!