How to Set Up a Recurring Services Form
Accepting recurring payments is one of the most popular use cases for WP Simple Pay. Flexible recurring payment forms can easily be created with our form builder, without having to know how to code to customize your campaigns.
Recurring Service Form Template
In the Template Explorer search for recurring service and select the Recurring Service form template.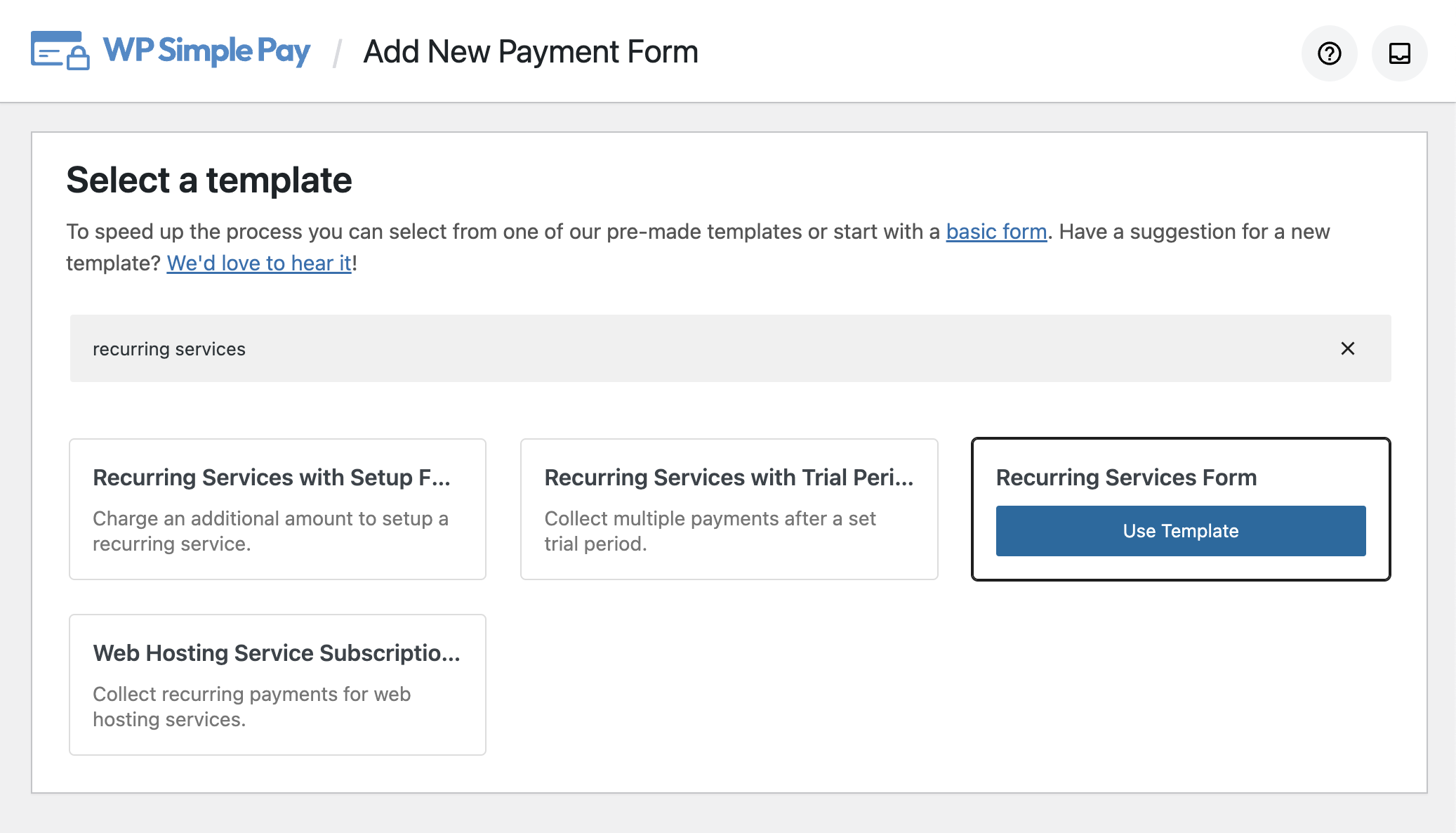 Payment Settings
The Recurring Services Form template automatically adds three price options to give the payer the ability to choose their service level.
Click the Payment tab to further customize payment options.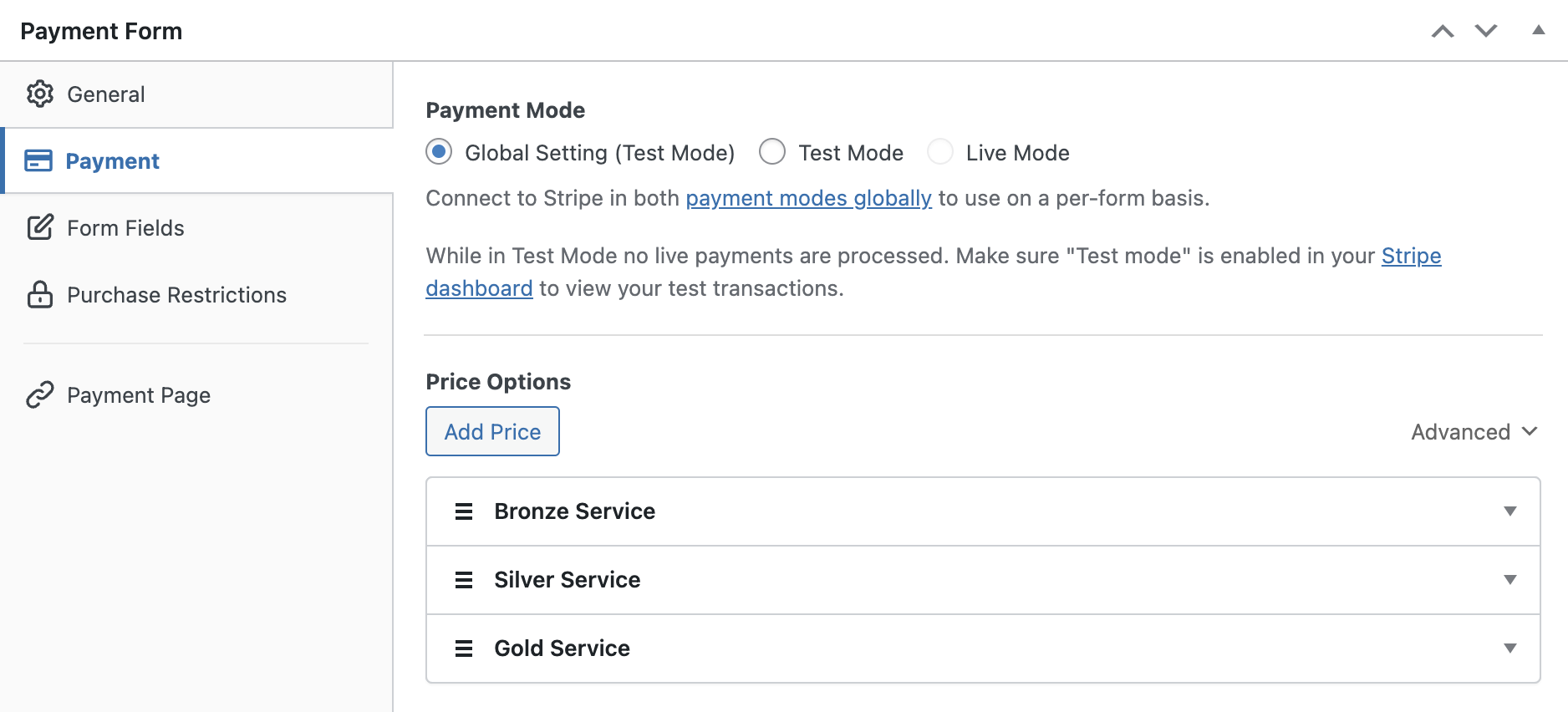 Form Field Settings
The Recurring Service Form template automatically adds the following fields:
Email Address
Price Selector
Credit Card
Checkout Button

Click the Form Fields tab to configure your form further.
Still have questions? We're here to help!