How to Use Stripe Checkout's Custom Domain Feature
Stripe Checkout (Stripe-hosted payment pages) are usually accessed through checkout.stripe.com. It is now possible to use Stripe's hosted payment pages with a custom domain, such as checkout.yourwebsite.com.
Using a custom domain is a Stripe paid feature and requires some set up. More information can be found in the Stripe documentation.
When you are ready to add your domain, head over to Custom domains setting page the in the Stripe Dashboard to begin the guided set up process.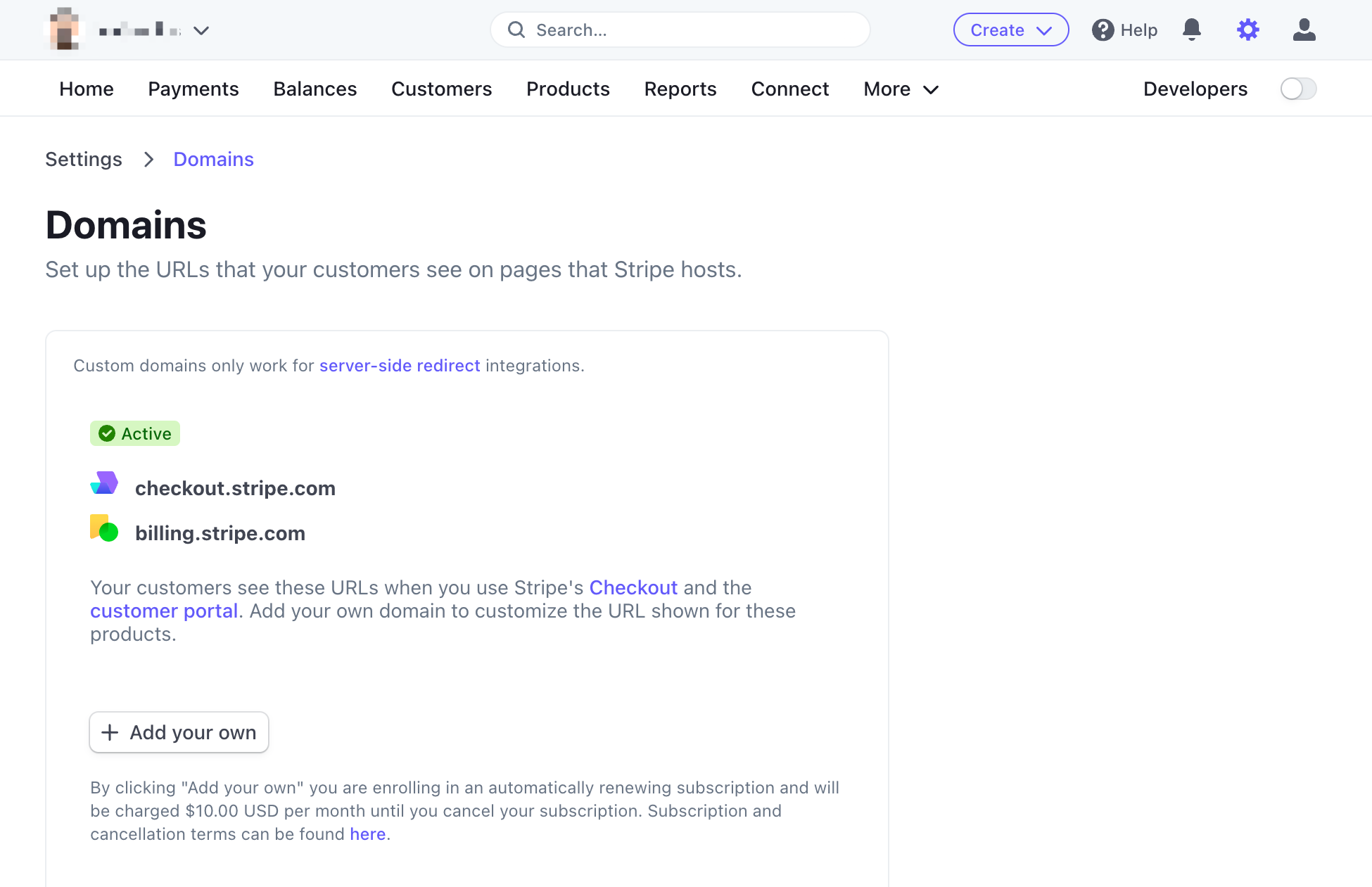 Once Stripe is finished configuring your custom domain, it will be used automatically and no changes in WP Simple Pay need to be made.
Still have questions? We're here to help!