How to Configure Autoptimize Settings
Autoptimize makes several optimizations available to you to speed up your site, improve page load times, etc. However, some of these optimizations can cause issues with WP Simple Pay and other plugins.
Scripts to Exclude from JavaScript Options
To avoid issues with your WP Simple Pay payment forms, we suggest excluding our scripts from the Autoptimize JavaScript Options screen.
Copy and paste the following into Autoptimize as shown below
simpay-public-shared.min.js,simpay-public.min.js,accounting.min.js,simpay-public-pro.min.js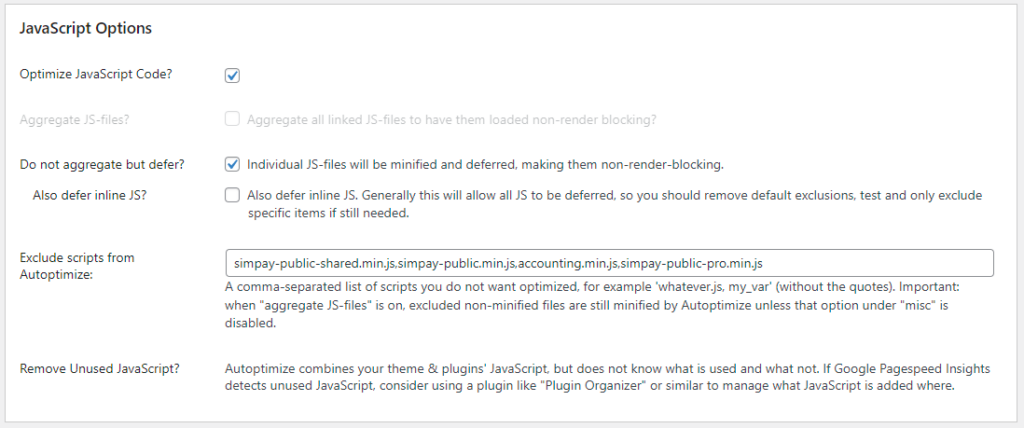 Still have questions? We're here to help!