How to Export and Import WP Simple Pay Payment Forms
With WP Simple Pay, you can export and import your payment forms using the built-in WordPress import and export features.
Exporting Your Payment Forms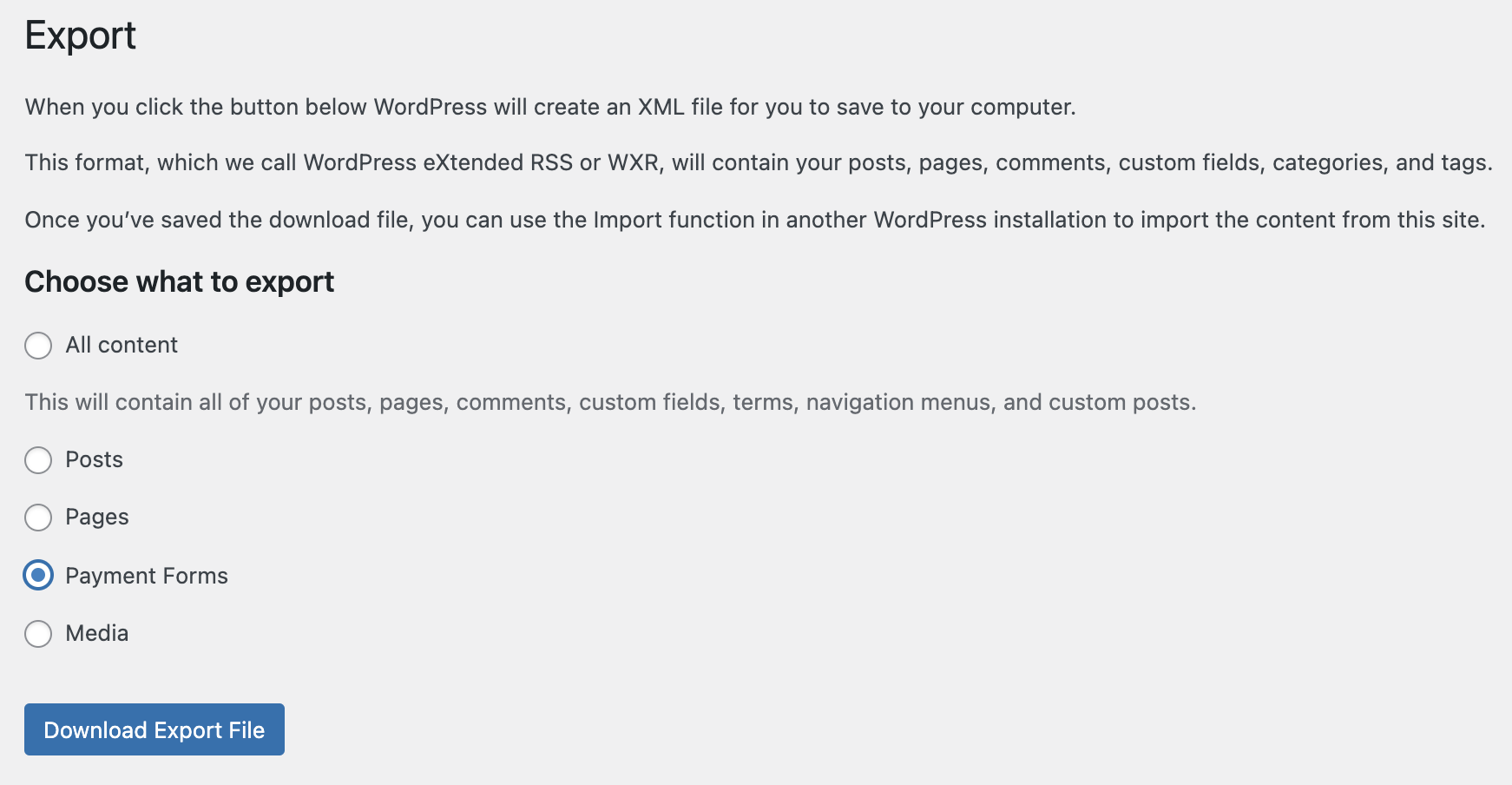 To export your payment forms, go to Tools → Export in your WordPress admin, and select Payment Forms. This will provide you with an .XML file that you can later import.
Importing Your Payment Forms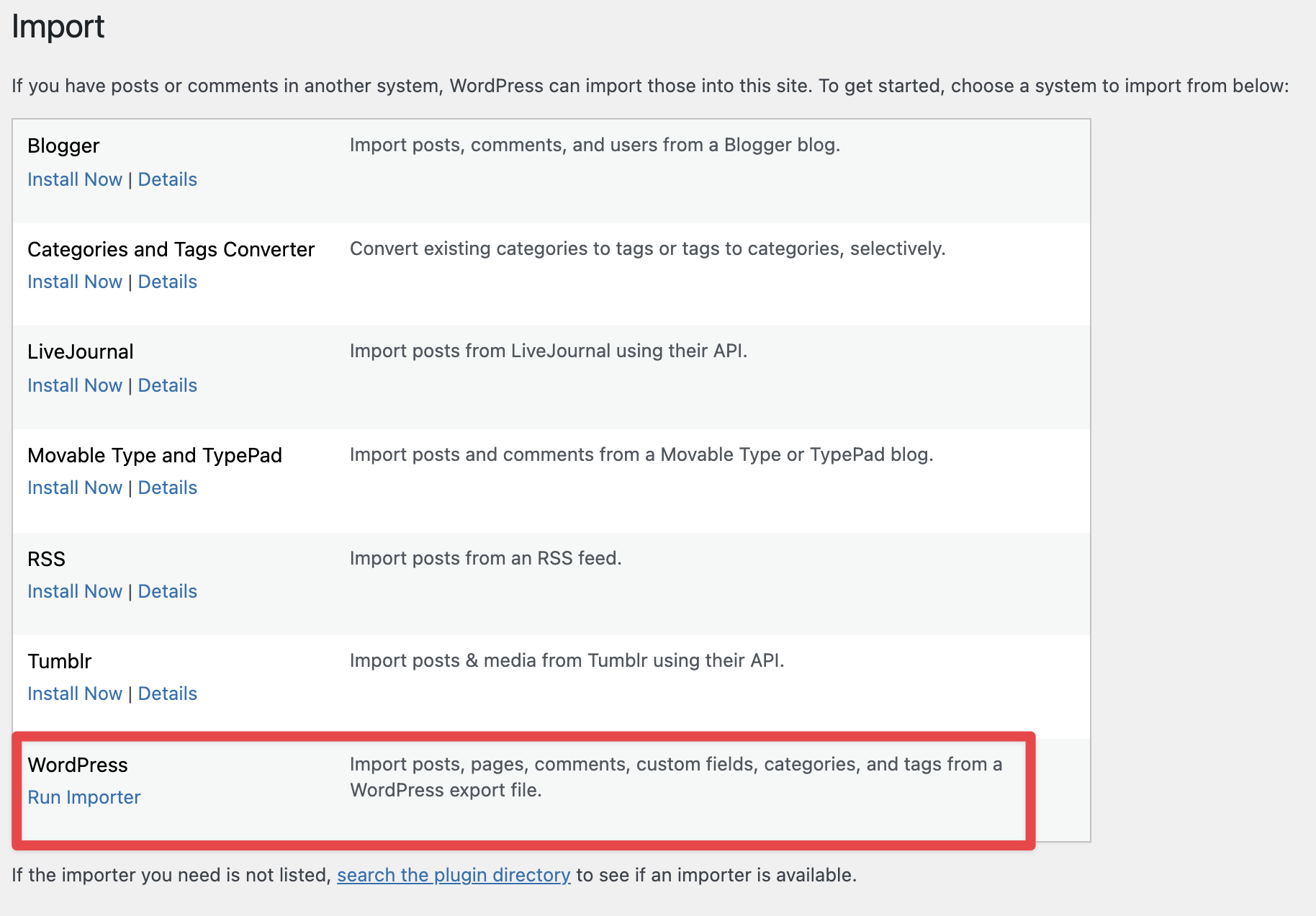 To import previously exported payment forms, go to Tools → Import in your WordPress admin and click Run Import from the WordPress section. If you've never used the WordPress Importer, you may need to click Install Now to activate it.
The importer will ask you to choose your previously exported .XML file. Once you've chosen the file, click the Upload file and import button.
After a short while, the imported will be finished and your imported payment forms will be available in the WP Simple Pay → Payment Forms admin.
After The Import
After importing your forms it is very important that you check all settings, etc., related to the form. It is especially critical to check the Subscription options if you are importing your forms to a site that is using a different Stripe account than the one they were exported from.
Still have questions? We're here to help!