How to View Customer Details in Stripe
To view customer details simply go to Customers in your Stripe Dashboard. Here you will see a list of your most recent customers and can filter or navigate to narrow down to find specific records.
Once a customer is selected you should see all their details excluding the full credit card number.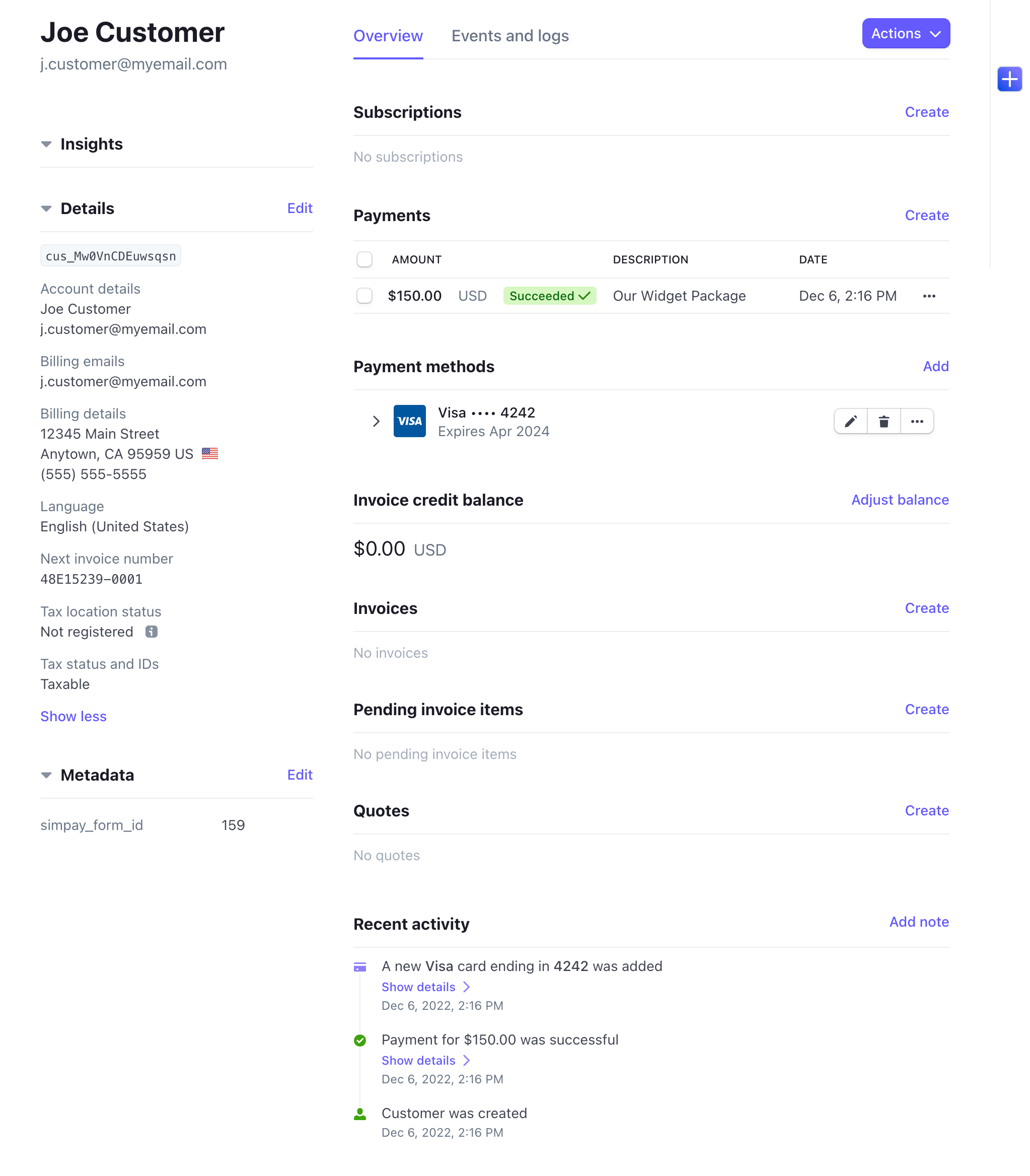 On this page, you can see various information related to your customer such as their customer ID, billing, and shipping address details (if provided), email address, etc.
Still have questions? We're here to help!