How to Enable 3D Secure Authorization Emails in Stripe
To ensure all Subscription payments are collected in a timely manner, you can enable 3D Secure authorization emails to be sent by Stripe when required for some European cardholders.
It is important to ensure Stripe can contact your customers with a way to authorize any payments that require additional Strong Customer Authentication (SCA) payment authorization steps.
In your Stripe dashboard visit Settings → Billing → Subscriptions and emails to enable Stripe-hosted invoice and payment authorization pages.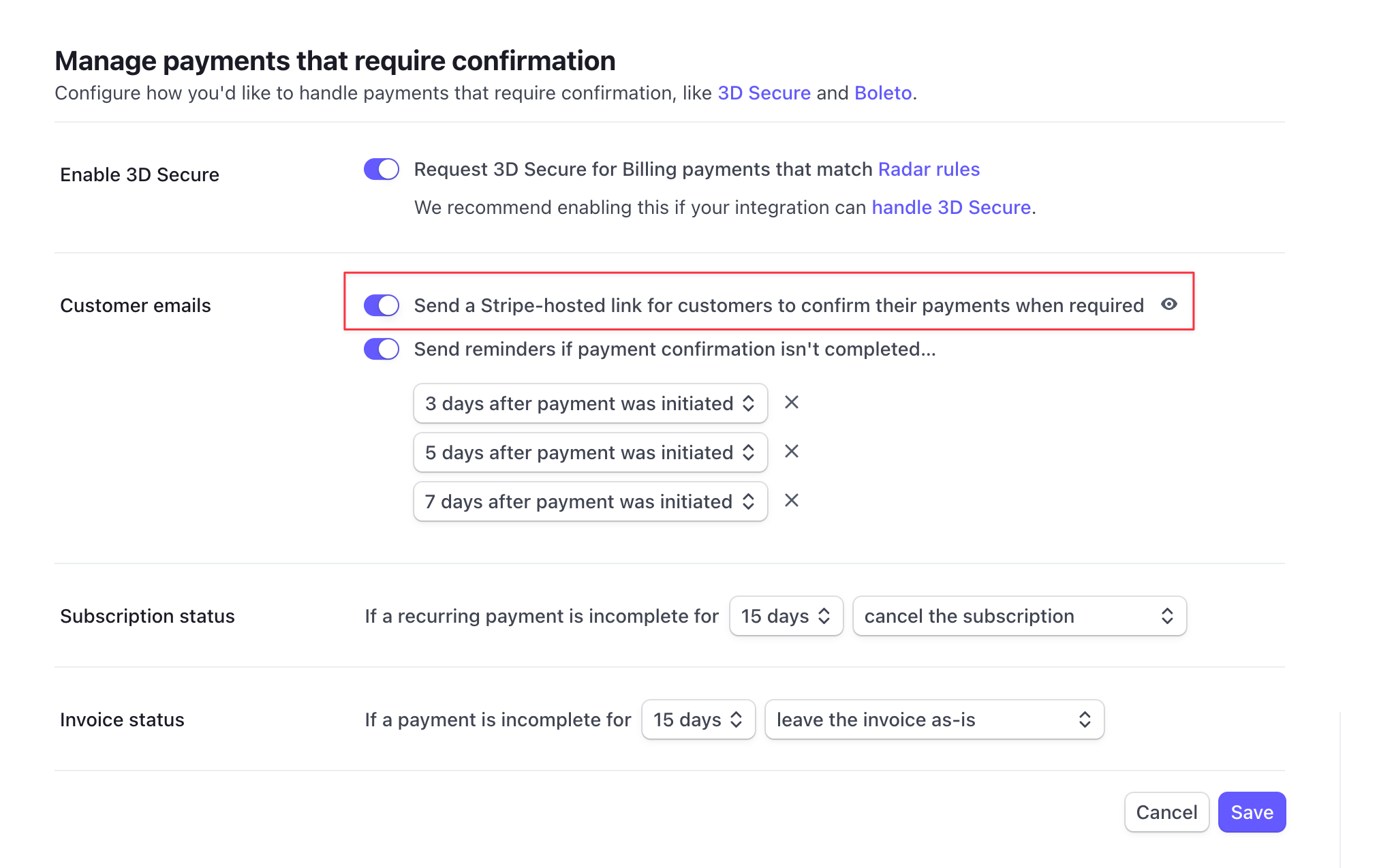 Still have questions? We're here to help!